Famous French chefs – Joël Robuchon who held more Michelin stars than any one ..
Joël Robuchon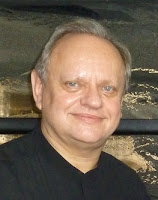 Joël Robuchon (born 7 April 1945 in Poitiers, France) is a French chef and restaurateur. He was titled "Chef of the Century" by the guide Gault Millau in 1989 and also awarded the Meilleur Ouvrier de France (France's Best Craftsman) in cuisine in 1976. –>
He has published several cookbooks in French, two of which have been translated into English, has chaired the committee for the current edition of the Larousse Gastronomique, and has hosted culinary television shows in France.He operates a dozen restaurants in Hong Kong, Las Vegas, London, Macau, Monaco, New York City, Paris, Taipei, and Tokyo, with a total of 26 Michelin Guide stars among them – the most of any chef in the world.
Robuchon was born in Poitiers, France, one of four children. He worked as a cook in the Mauléon-sur-Sèvre seminary in theDeux-Sèvres. At the age of 15, he became an apprentice chef at the Relais of Poitiers hotel, starting off as a pastry chef. In 1966, Robuchon became the official chef of Le Tour de France namely "Compagnon du Tour de France", enabling him to travel throughout the country, learning a variety of diverse regional techniques. At 28, he was appointed as head chef at the hotel Harmony-Lafayette. In 1989, he was awarded "Chef of the Century" by Gault Millau. He later started his own restaurant in Paris. He has mentored Gordon Ramsay, Eric Ripert and Michael Caines. At 31, he won the Meilleur Ouvrier de France for his craftsmanship in Culinary Arts.
Seeing many of his peers die of stress and heart attacks, Robuchon took retirement at the age of 50. He staged a comeback, opening several restaurants bearing his name around the world. He hosted Cuisinez comme un grand chef on TF1 from 1996 to 1999; in 2000, he hosted Bon appétit bien sûr on France 3. Through his various restaurants, he has now accumulated a total of 26 Michelin Guide stars – the most of any chef in the world.
Robuchon was the most influential French chef of the post-nouvelle cuisine era. Since the mid-1980s, he has been called the primus inter pares of Paris' three star chefs for his work both at Jamin and at his eponymous restaurant.
He was known for the relentless perfectionism of his cuisine; he says there is no such thing as the perfect meal – you can always do better. He was instrumental in leading French cuisine away from the excesses—and excessive reductionism—of nouvelle cuisine. In particular, his cuisine was seen as harking back to a more authentic, even bourgeois French cuisine—the "cuisine actuelle" of Patricia Wells' book (re-published as "Simply French") which focused on making each ingredient taste of itself.[citation needed] Drawing his inspiration firstly from the simplicity of Japanese cuisine, and criticisms of the over-richness of classic French cuisine, he led the way in creating a more delicate style respectful of natural food ingredients.
Restaurants
Beirut – La Cave de Joël Robuchon
Hong Kong – L'Atelier de Joël Robuchon (2 Michelin stars), Salon de Thé de Joël Robuchon
Las Vegas – L'Atelier de Joël Robuchon (1 Michelin star), Joël Robuchon (3 Michelin stars)
London – L'Atelier de Joël Robuchon (2 Michelin stars), La Cuisine de Joël Robuchon
Macau – Robuchon á Galera (3 Michelin stars)
Monaco – Restaurant de Joël Robuchon (2 Michelin stars), Yoshi (1 Michelin star)
New York – L'Atelier de Joël Robuchon (1 Michelin star)
Paris – L'Atelier de Joël Robuchon (2 Michelin stars), La Table de Joël Robuchon (2 Michelin stars)
Singapore – L'Atelier de Joël Robuchon , Restaurant de Joël Robuchon
Taipei – L'Atelier de Joël Robuchon, Salon de Thé de Joël Robuchon
Tokyo – L'Atelier de Joël Robuchon (2 Michelin stars), La Table de Joël Robuchon (2 Michelin stars), Le Chateau de Joël
Robuchon (3 Michelin stars)
Awards
Joël Robuchon at the Mansion Las Vegas Gayot Top 40 Restaurants in the US[10] in 2006, 2007, 2008, 2009, 2010, 2011 (Perfect 19/20 "Exceptional" rating)
Best French Restaurant, Best Chef in Las Vegas, Las Vegas Life International Epicurean Awards
Rated "3 Stars" Las Vegas Michelin Guide
"Hot Tables" CondeNast Traveller
Five-Star Award, 2006-2011 Forbes Travel Guide
Best French Restaurant in Las Vegas, 2006–2010, Hotel Concierge Association.
The Laurent Perrier 2009 Lifetime Achievement Award at The S.Pellegrino World's 50 Best Restaurants 2009
Cookbooks
Simply French (with Patricia Wells)
Tout Robuchon (published as The Complete Robuchon in English)
French Cheeses
Joël Robuchon Cooking Through the Seasons
La Cuisine de Joël Robuchon
L'Atelier of Joël Robuchon: The Artistry of a Master Chef and His Protégés
Le Grand Larousse Gastronomique
Referrence: