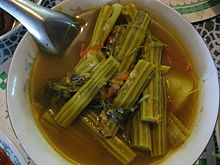 Unique Vegetables for Chefs Who Love to Experiment with Food in Kitchen
Drumstick, Banana Flower, Buddha's hand , Romanesco, Tatsoi , Vitelotte / Purple potato, Ratte potato are some unique vegetable names and properties we discuss in this article
Drumstick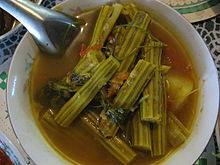 The fruit of the tree is quite popular as a vegetable in Asia and Africa. The fruit is a long thin pod resembling a drum stick. The fruit itself is called drumstick in India and elsewhere. Moringa leaves are also eaten as a leaf vegetable, particularly in thePhilippines, South India and Africa.
The Moringa pod is known as "munga", saragwa or saragwe in India and is often referred to as "drumstick" in English. In South India, it is used to prepare a variety ofsambar and is also fried. In other parts of India, especially West Bengal and also in a neighboring country like Bangladesh, it is enjoyed very much. It is made into a variety of curry dishes by mixing with coconut, poppy seeds, and mustard or boiled until the drumsticks are semi-soft and consumed directly without any extra processing or cooking.
Banana Flower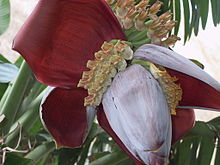 The banana plant is the largest herbaceous flowering plant.The plants are normally tall and fairly sturdy and are often mistaken for trees, but their main or upright stem is actually a pseudostem that grows 6 to 7.6 metres (20 to 24.9 ft) tall, growing from a corm. Each pseudostem can produce a single bunch of bananas. After fruiting, the pseudostem dies, but offshoots may develop from the base of the plant. Many varieties of bananas are perennialThe banana fruits develop from the banana heart, in a large hanging cluster, made up of tiers (called hands), with up to 20 fruit to a tier. The hanging cluster is known as a bunch, comprising 3–20 tiers, or commercially as a "banana stem", and can weigh from 30–50 kilograms (66–110 lb). In common usage, bunch applies to part of a tier containing 3–10 adjacent fruits.
Buddha's hand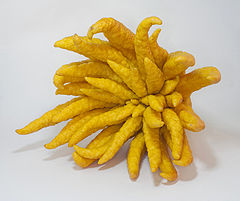 Buddha's hand fruit is very fragrant and is used predominantly by the Chinese and Japanese for perfuming rooms and personal items, such as clothing.The fruit may be given as a religious offering in Buddhist temples. According to tradition, Buddha prefers the "fingers" of the fruit to be in a position where they resemble a closed rather than open hand, as closed hands symbolize to Buddha the act of prayer.
Buddha's hand, Citrus medica var. sarcodactylis (also known as bushukan(Japanese) or fingered citron), is a fragrant citron variety whose fruit is segmented into finger-like sections. The origin of Buddha's hand plant is traced back to Northeastern India or China.
The peel of the fruit can be candied into succade. In Western cooking, it is often used for its zest. The inner white pith is not bitter as is usually the case with citrus, so the fingers may be cut off and then longitudinally sliced, peel, pith, and all, and used in salads or scattered over cooked foods such as fish.
Romanesco
Romanesco broccoli resembles a cauliflower, but is of a light green color and the inflorescence (the bud) has an approximate self-similarcharacter, with the branched meristems making a logarithmic spiral. In this sense the broccoli's shape approximates a natural fractal; each bud is composed of a series of smaller buds, all arranged in yet another logarithmic spiral. This self-similar pattern continues at several smaller levels.
The vegetable is rich in vitamin C, vitamin K, fibre, and carotenoids. Although in Italy there are a number of recipes dedicated to Romanesco broccoli, in the rest of the world it is usually prepared like conventional broccoli. Like conventional broccoli, overcooking Romanesco will result in a texture some people find unpleasant. The texture is more tender than cauliflower, making it suited to raw use as crudités. Romanesco broccoli has a milder flavor, more creamy and nutty, and less bitter, than conventional broccoli and cauliflower.
Tatsoi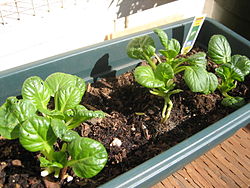 Tatsoi (Brassica narinosa or Brassica rapa var. rosularis), also calledspinach mustard, spoon mustard, or rosette bok choy, is an Asian variety ofBrassica rapa grown for greens. This plant has become popular in North American cuisine as well, and is now grown throughout the world.
The plant has dark green spoon-shaped leaves which form a thick rosette. It has a soft creamy texture and has a subtle yet distinctive flavour.
It can be grown to harvestable size in 45–50 days, and can withstand temperatures down to –10°C (15°F). Tatsoi can be harvested even from under the snow.
Vitelotte / Purple potato
Vitelotte potatoes have a dark, almost black skin and dark violet-blue flesh thanks to a high content of the natural pigment anthocyanin. They retain their colour when cooked. The plants mature late and compared to modern varieties produce a fairly low yield. The tubers have a thick skin and thus store well.
Ratte Potato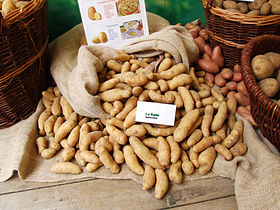 The Ratte (also known as La Ratte, Ratte de Touquet, or Asparges) is a small potato with a unique nutty flavor and smooth, buttery texture. The variety originated in France or Denmark in the late 19th century and is a favorite of French chefs, ideal for roasting and boiling.
Image and source courtesy wikepedia