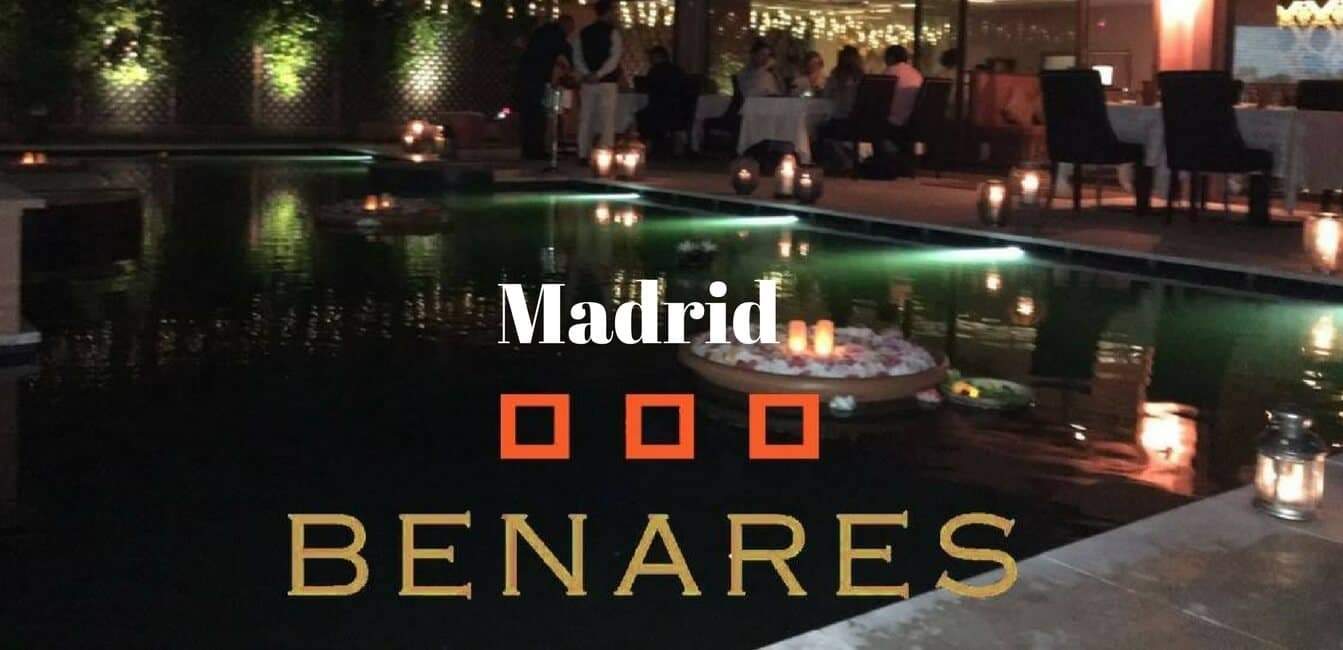 Benares Restaurant Madrid, Spain by Chef atul Kochar
[yasr_overall_rating]
Benares Restaurant Madrid,  Spain
Benares Restaurant Madrid by Michelin-starred chef Atul Kochhar has arrived to Madrid to change the way people perceive and experience Indian cuisine. Benares Restaurant Madrid would be the first Indian restuarant in europe by chef atul Kochar
Taking inspiration from his native India, while continuously researcing regional dishes, Atul combines his heritage with his love for local ingredients to create a unique and innovative modern Indian menu, never seen before in Madrid.
Chef Atul was the first chef to receive a Michelin star and Benares Restaurant in London was awarded with its very own Michelin star in January 2007.
Located in the heart of Chamberí, Benares serves Chef Atul Kochhar's Michelin-starred modern Indian cuisine.
Named after India's holy city, Benares marries tradition with daring modernity. Atul has transported the beauty and vibrancy of this city into his restaurant and menu in Madrid.
An inspiring Indian space, full of textures, and with an exotic sight to a back terrace with water and images of Benares. The ideal proposal to test an authentic experience around the Indian haute cuisine.
Benares Restaurant
Michelin Chef Atul Kochar redefines the perception of Indian food & has established itself as one of the finest restaurants in London
Finediningindian Magazine previous issues
---
[thb_image image="4358″ img_link="url:http%3A%2F%2Ffinediningindian.com%2F2017%2F04%2F15%2Ffinediningindian-food-magazine-march-issue-2017%2F|title:Finediningindian%20Magazine%20March%202017%20Issue|target:%20_blank|"]
[thb_image image="4356″ img_link="url:http%3A%2F%2Ffinediningindian.com%2F2017%2F04%2F15%2Ffinediningindian-food-magazine-march-issue-2017%2F|title:Finediningindian%20Magazine%20April%202017%20Issue|target:%20_blank|"]
[thb_image image="4455″ img_link="url:http%3A%2F%2Ffinediningindian.com%2F2017%2F05%2F07%2Ffinest-indian-food-magazine-may-2017-issue%2F|title:Fine%20dining%20Indian%20Food%20Magazine%20May%202017%20Issue||"]
Submit Your Review
[yasr_visitor_multiset setid=1]