Ramadan special Ajwa Date and Mix nut smoothie
Ajwa Date Smoothie recipe ramadan Party
Traditionally Ramadan Fasting ends by eating dates ,Nuts and fruits. Ajwa dates are considered to be one of the best in the world . believed to be Prophet Muhammad's favourite date. To know whether it's AJWA, give a close look at the dates. There is very fine white line which is not present in low quality imitation dates. Its also a Good source of Brain Food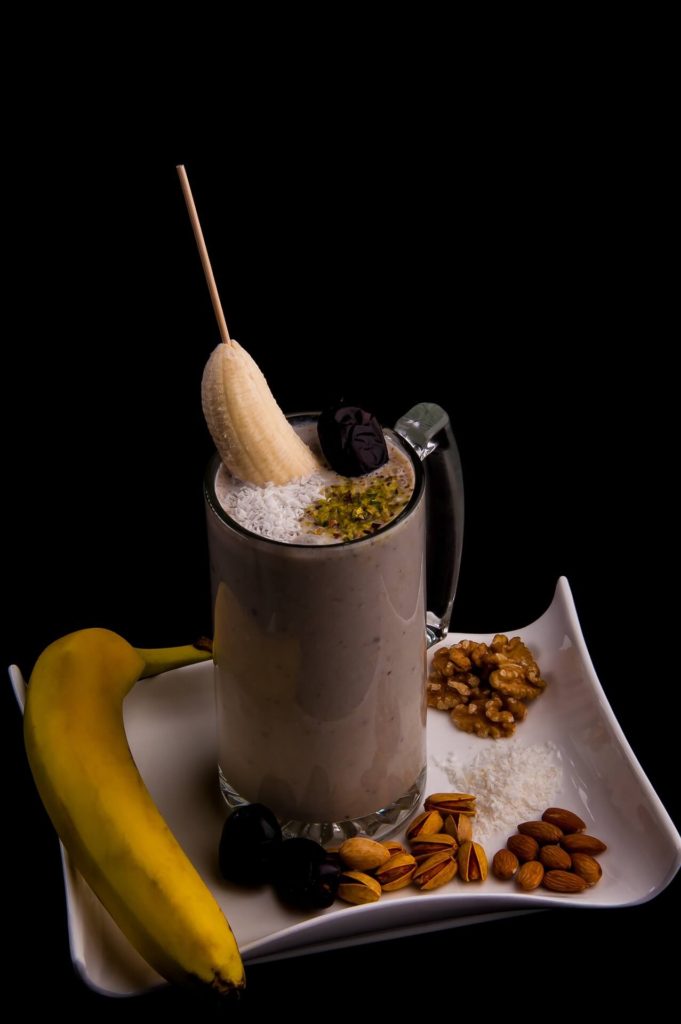 Ajwa dates
These are also called mines of vitamins due to their large amount of metal elements phosphorus, calcium, iron, magnesium, sodium, sulfur, and chlorine. Ajwa dates also helps in treatment of throat roughness and it is also one of the most nutritious plant to the body. Ajwa khajoor, when eaten on an empty stomach kills worms.
We at finediningindian came up with an Unique smoothie with all that you need to end your fasting during Ramadan period. A smoothie that nourishes your body after long day fasting. We have hand-picked Ingredients that benefits your body . Make this recipe just as you need or you can make and take to your workplace .
We Specialise in Indian  Restaurant Consultancy
---
Dates Grown in tree
---
Ingredients for Ajwa Date smoothie
Serves 4
For Smoothie
2 medium bananas, ripe
150g soaked in milk and pitted Ajwa Dates
400g Milk (after soaking dates for 24hrs)
100g almond milk
2g cardamom powder
5g coconut desiccated
10g lemon juice
4 ice cubes
2g sea salt
Nuts on side
20g almond
20g pistachio
20g walnuts
---
Method  for Ajwa Date Smoothie
Except Nuts to serve on side.
Combine all ingredients in a high speed blender and purée on high until smooth, about one minute. Serve with a sprinkle of flaked nuts. other nuts you may serve on side. Best if served immediately. If you like to take for travel transfer to a bottle chill and store in refrigerator shake before you serve.
---
Buy our Finediningindian Magazine
Fine Dining Indian Food Magazine 2017 : Fine dining Indian Magazine May 2017
Welcome dear all to our May 2017 Issue of Fine Dining Indian Magazine We have been very fortunate to collaborate with few great Indian chefs and restaurants through our past two Issues.Our featured Chef Gaggan from April Issue is Now No.7 In the worlds 50 best Restaurant List. A proud…
---
For Iftar Party or Indian themed events Contact us 
---
 

Finediningindian Magazine previous issues
---
Submit Your Review
clear Instructions
1
Availability
1
To Understand
1
Quality
0
will you Share
1
Average