Chef Cyrus Todiwala's Crab cake with spiced mayonnaise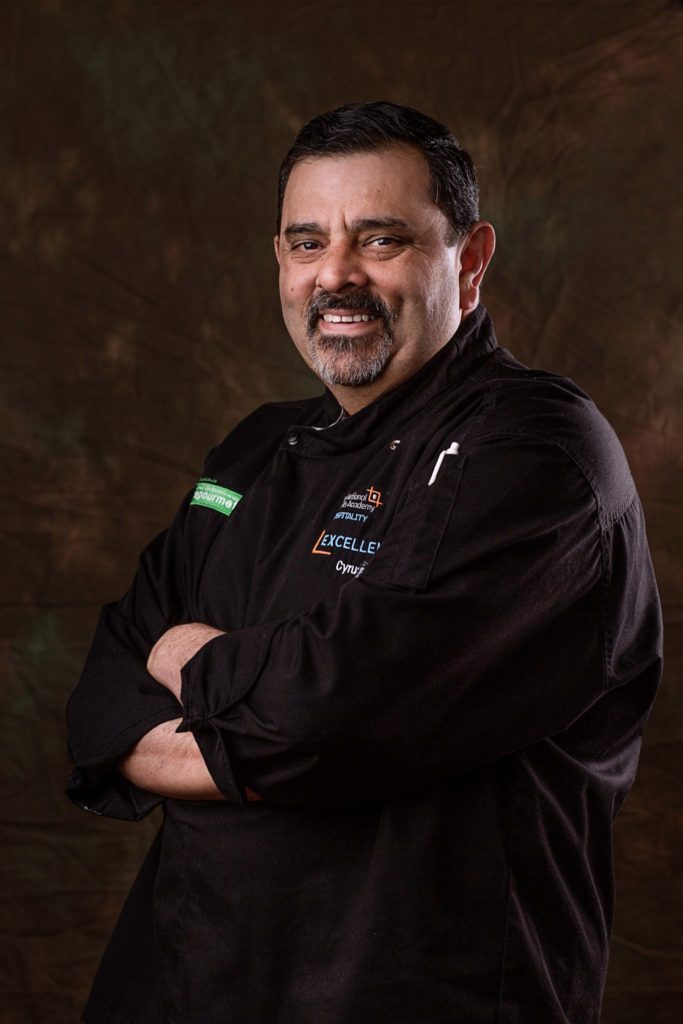 Crab
Crab is popular not only in coastal regions of India, but also inland, where freshwater crabs thrive along riverbeds, yet the latter lack the depth of flavour of their seafaring cousins. The recipe below works best with a combination of white and brown crabmeat in a 70:30 or 80:20 ratio.
Serves 3–4 as a main course
Or 6–8 as a starter or canapé
---
Image Credit : Nitin Kapoor
---
---
Ingredients for Crab cake
Extra virgin rapeseed oil 4 tablespoons
Black mustard seeds ½ teaspoon
White lentils (urad daal) or Yellow split peas (channa daal) 1 heaped teaspoon
Cumin seeds ½ teaspoon
Chopped fresh root ginger 1 tablespoon
Chopped fresh green chilli 1 tablespoon
Red shallots 6, or 2 small red onions, Finely chopped
Freshly grated coconut 2 tablespoons, or 1 heaped tablespoon
Desiccated coconut soaked in enough Warm water to just cover for 30 minutes
Diced tomato 1 tablespoon
White crabmeat 250–300g
Brown crabmeat 1–2 tablespoons
Chopped fresh coriander 1 heaped tablespoon
Floury potatoes 3 large, roughly cubed
Curry leaves 12–14, preferably fresh,Shredded; if using dried, soak in water for10–12 minutes, and dry thoroughly before Shredding (optional)
Eggs 3–4 Plain flour for dusting Rice flour, medium semolina or
White breadcrumbs 200g
Salt and freshly ground black pepper
Spiced mayonnaise  100g
Garnished with red chili powder, to serve
---
 Ingredients for spiced Mayonnaise
English mustard paste 2 tablespoons
Worcestershire sauce  2 tablespoons
Tomato ketchup 2 tablespoons
Fresh green chillies 1–2 finger-type,
Deseeded and finely chopped
Red chilli powder 1 teaspoon
Garlic 2 cloves, finely chopped
Finely chopped fresh coriander 1 tablespoon, finely chopped
Homemade or shop-bought mayonnaise 200g
Lime juice to taste (optional)
Salt and freshly ground black pepper
---
Method  – Crab Cake
Prepare and set out all your ingredients in the order listed.
Heat half the oil in a wok until nearly at smoking point, then reduce the heat toMedium. Add the mustard seeds and hold a lid loosely above them so that they
Don't go all over the place when they crackle and pop. The moment you get aNutty aroma and the popping reduces, add the lentils. Stir, watching until they Change colour slightly, then immediately add the cumin seeds. Continue heating And stirring until the lentils turn a little brown, but do not let them burn.
Add the ginger, chilli and shallots, and sauté until the shallots become soft And pale. Mix in the coconut and sauté for 2–3 minutes, stirring with a wooden Spatula to prevent sticking. The idea is to drive off some of the moisture and Lightly toast the coconut.
Lightly stir in the tomato, then add the crabmeats, stirring until heated through.Add the coriander and salt to taste. Transfer to a dish and set aside to cool.
Meanwhile, bring a large pan of water to the boil. When boiling, add some salt And the potatoes, and cook for about 8–10 minutes, until tender. Drain well, Then return the potatoes to the pan and place them over a low heat, stirring With a wooden spatula from the bottom up until they look dry, slightly crushed And fluffy. Pass through a ricer or mash with a potato masher until free of lumps. Season with salt, pepper and the curry leaves, if using. Set aside to cool.There are 2 ways to make the crab cakes. The first is to mix the potato and crab
Mixture together, then form it into small patties of whatever size you like. The Second is the indian way, which is to roll the mashed potato into balls of the
Preferred size, flatten them in the palm of your hand, add a tablespoon of the Crab mixture, then carefully envelop in the potato. Whichever method you use,
Make sure the cakes are smooth and free of cracks before the next step. Beat the eggs in a shallow bowl until fully combined. Place the plain flour in a Second bowl and the rice flour, semolina or breadcrumbs in a third. Taking one Cake at a time, dip it first in the egg, then in the second bowl and finally in the third.
Heat the remaining 2 tablespoons oil in a frying pan. When hot, fry the cakes onEach side until brown. Drain on kitchen paper and serve with spiced mayonnaise.
Buy Our Indian small sharing plate cook Book
---
For Spiced Mayonnaise
Combine the mustard, worcestershire sauce, ketchup, Chillies, chilli powder, garlic and coriander in a bowl And mix well with a spoon, almost beating them Together, until the flavours are amalgamated. Put the mayonnaise into a separate bowl and fold in
The mustard mixture. Taste and season if necessary. Most ready-made mayonnaise is quite sharp because it Contains acidic stabilizing agents, so it does need good Seasoning. A few drops of lime juice might actually Help too.
win a Three course meal at Hilton London park Lane
---
And many more please read the magazine in detail below
---
---
Buy Print Version
Fine Dining Indian Food Magazine 2017 : Fine Dining Indian Food Magazine June 2017 Issue London
Buy Our fine dining indian Magazine JUNE 2017 ISSUEWhat Ever May be the Adversity We Cant stop Working toward Our Destiny . Rise again..We Dedicate This issue Towards Braveheart's of London Attackwe stand with you Love LondonWe are so grateful and happy that Finediningindian Food…
Submit Your Review
clear Instructions
0
Availability
0
To Understand
0
Quality
0
will you Share
0
Average