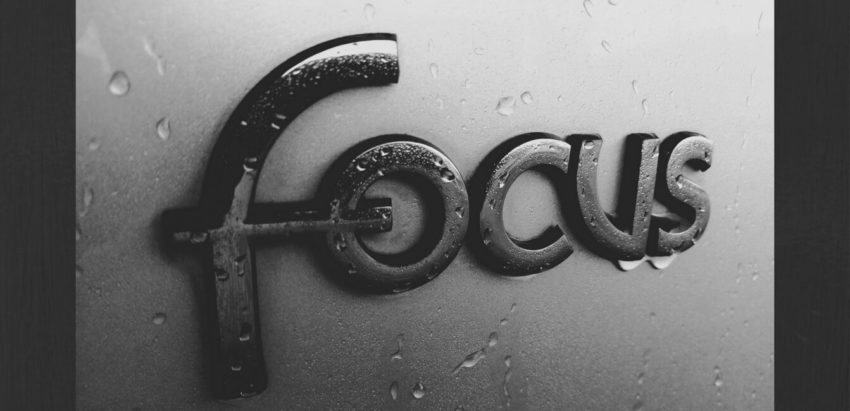 Focus Motivation That Lead to Success
[yasr_overall_rating]
Focus Motivational Article
Focus Motivational Article Fine dining Indian Magazine
Meenakshi Kumari contributes to Fine dining Indian Magazine. I am not the first one writing about Focus. Many have written about Focus and it's Importance. I can share the experience that I have had to bring my focus back.
My father
was and still is my mentor. By looking at him, I studied Law and became a lawyer. The focus was to be like him. But I forgot about what I really love to do. I did really well as a student but, could never bring my focus to it. After sad practice of broken and slow law, I lost my heart to it. Being stagnant for me is an unhappy feeling. All I wanted was to do something that would make me happy. I was always judged as someone who can't stick to a career and who has no focus.
Well I am glad I never got discouraged by those comments and kept doing what I felt like. I kept listening to my heart. It wasn't easy though. Cooking always brought me happiness, so I decided I wanted to take a sabbatical and be a chef. I went to study at the Le Cordon Bleu in Bangkok, Thailand.
Gaggan Anand
I completed my grand diploma. The experience was great yet I was not there per se. I still love to cook for friends and family. It brings happiness to me. But, I knew I was not created to be a chef in the kitchen. I am a people's person. My current boss Gaggan maybe had the talent to spot me or just wanted to give me a job because of my crazy mad attitude. I don't know. But that's another story how I started working at Gaggan which is nothing less than a miracle in itself. I have been here for the last 3 years. I am surrounded by chefs and their inspirational stories. Everyday I meet new people who want to be successful and be like Gaggan.
All I see is the focus they have to be like someone, which is great. But, the most important thing I learned is that you must believe in something that brings you happiness. It could be cooking, writing, painting or anything.Some people are motivated by passion and some are motivated my money.
Both are correct. The idea is just to keep going. You must say yes to the opportunities coming your way. You are opening doors in life. The key is in your hands. Start appreciating what you do and keep working towards what you wish to do. And stick to the journey. Be in the journey. We end up learning more during the journey that we hate so much because we focus on the goal too much. You will fail many times. Buy Our Indian small Sharing plate Cook book.
Criticism is part of it. But, dress up and show up and start. As long as I keep moving things keep happening. This is the first article I have ever written, and I have always wanted to write. I was asked if I would like to write. Without any fear of being judged or fear of failure, I am writing this.
So, my friends. While working hard, keep going through your journey. Keep enjoying it as well – that's equally important. Keep appreciating every bit of it. 80% of daily routine is our work. So, it has be something that you love. I am not saying quit your jobs and be jobless.
Appreciate what you are doing right now as that will surely teach you something that will come in handy in the future. And keep aiming to look for more that will bring your next goal. Keep connecting the dots. For me there is only one distraction when I am not happy doing something. That's when I know it's time to look for something more exciting. So far, I am doing great. But, I know I am not there yet. I still have more coming my way. Focus on now and aim for new stuff. And keep moving on your career path you are on. … Surely you will be successful… Successful in completing the journey..
Buy Print Version of Fine Dining Indian Magazine July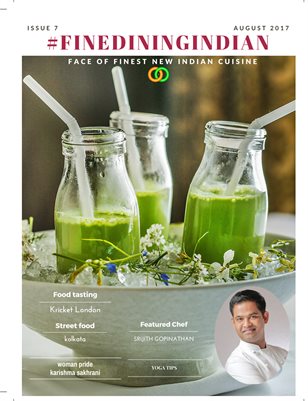 Fine Dining Indian Food Magazine 2017 : Fine dining Indian food magazine august 2017 issue 6
Read and Download Fine dining Indian food magazine August 2017 Edition – Issue 6.we are very grateful to feature Chef Girish Gopinathan Only Two Michelin star chef in the world, Master chef India Finalist Karishma sakhrani, Street food from Kolkata, Food Tasting on Kricket restuarnt in London…

Our Vision
" To be the world's best fine dining Indian cuisine website and magazine"
We strive to achieve this by providing a platform for all Indian food lovers around the globe.
Finediningindian Magazine previous issues
---
[thb_image image="5008″ img_link="url:http%3A%2F%2Ffinediningindian.com%2F2017%2F07%2F05%2Ffine-dining-indian-magazine-july%2F|title:Finediningindian%20Magazine%20July%202017%20Issue|target:%20_blank|"]
[thb_image image="4356″ img_link="url:http%3A%2F%2Ffinediningindian.com%2F2017%2F04%2F15%2Ffinediningindian-food-magazine-march-issue-2017%2F|title:Finediningindian%20Magazine%20April%202017%20Issue|target:%20_blank|"]
[thb_image image="4455″ img_link="url:http%3A%2F%2Ffinediningindian.com%2F2017%2F05%2F07%2Ffinest-indian-food-magazine-may-2017-issue%2F|title:Fine%20dining%20Indian%20Food%20Magazine%20May%202017%20Issue||"]
Submit Your Review
[yasr_visitor_multiset setid=2]