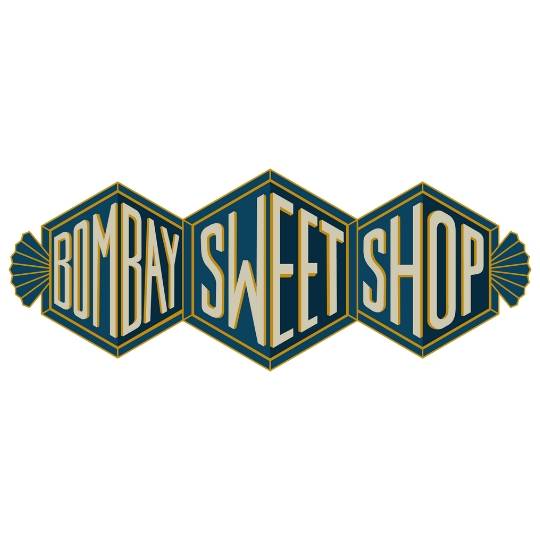 Bombay Sweet Shop
[yasr_overall_rating]
Bombay Sweet Shop Byculla 

Rediscovering the Magic of Mithai
Hunger Inc Hospitality Presents A Sweet Surprise:
Bombay Sweet Shop
Mumbai March 2020:

What would you say if you heard the words Aam Papad Lollipop? Impossible? Outrageous?
Or say, a Dulce De Leche Pedha? Yes, you read that right! Did you know that there is now such a thing as a Ghevar Tart? Your wildest Indian sweet dreams will soon be a mouth-watering reality, with the expected and the unusual exchanging handshakes and hugs. Borrowing from what has always existed, and marrying it with the wonder of what else it could be; all infused with dollops of imagination.
Presenting Bombay Sweet Shop, the latest venture from hospitality group, Hunger Inc.
The team that gave Mumbai the iconic regional Indian restaurant The Bombay Canteen and Goa-inspired dining experience, O Pedro, now steps into new territory with Bombay Sweet Shop – a celebratory offering that reimagines Indian sweets and mithais and is 100% vegetarian. Imaginatively reinterpreting a gamut of traditional
Indian sweets and mithai in a contemporary and fun format, every element of Bombay Sweet Shop rekindles the 'magic of mithai'. From the diversity and range of Indian mithai on offer, to the theatre-inspired space, glass-front kitchen, a cafe offering inventive chaats and snacks, and even a designated gifting section, this is old fashioned sweetness in a whole new avatar. Bombay Sweet Shop is both a retail outlet and a factory space, where familiar Indian sweets are moulded into something delightfully new and delicious, all in the unexpectedly cool neighbourhood of Byculla.

THE PHILOSOPHY
Staying true to their ethos of 'recreation', Hunger Inc.'s two ventures have led the way in recreating Indian food and championing regional cuisine, sourcing from local producers and using only the finest ingredients. This very philosophy is also at the heart of Bombay Sweet Shop, as the team looked at Indian sweets and the tradition of gifting mithai through a whole new lens. Mithai is such an integral part of our lives — birthdays, weddings, anniversaries, festivals or a new member joining the family — there's an Indian sweet to mark each of these happy occasions. The result: a brand that can aptly be defined as the ultimate celebration of the diversity of Indian desserts. Bombay Sweet Shop is where the traditional, a twist on the familiar, and the never-seen-before come together to deliciously co-exist. There's a motichoor laddoo (Mighty Motichoor) — safe, comfortable and reassuring — followed by its equally predictable cousin, kaju katli. Veering towards the more experimental? Meet the Drunken Motichoor, spiked with rum and coated with dark chocolate, or the Ferrero Rocker Laddoo, which does a mean number on the humble besan laddoo, with the addition of hazelnut! Dreamt of and designed in-house, Bombay Sweet Shop's sweet treats are as much about playing with concept, colour, texture, flavour and appearance as an opportunity to showcase India's sugar-sprinkled history.

A FRESH NEW TAKE ON INDIAN MITHAI
Bombay Sweet Shop prides itself on covering ground from the classic to the contemporary. On the menu, you'll find Patissa, a Punjabi delicacy similar to sohan papdi. Chiroli, which is a sugar-dusted, flaky, fried dough filled with cream and dried fruit is a clever interpretation of Karnataka's favourite chiroti in the form of Italy's popular cannoli.
Take a minute (or few) to visualise Coconut Caramel Patissa Fingers (Pepper Caramel, Coconut Fluff, Milk Chocolate) and Nutella Coffee Patissa Fingers (Filter Coffee Marshmallow, Nutella Cream), Bengali Bon Bon Chiroli (Saffron Pastry Cream, Rasmalai, Candied Pistachio, Rose Petals) and Meet Me in Mahabaleshwar Chiroli (Vanilla Rice Kheer, Fresh Strawberry, Strawberry Jam). Also, with connections that can be traced to Europe, are the chocolate-coated Kaju Bon Bons that finds its roots in the French calisson, and the Dulce De Leche Pedha (stuffed with Salted Caramel and Peanut Chikki). While the gola has been reborn as a Popsicle, the flavours are a complete surprise, inspired by communities found in India like the Anglo Indian (Vanilla, Rum, Caramel Custard), the North Indian (Pink Guava, Chilli), and the South Indian (Tamarind Juice, Black Tea, Lemon). The Ghevar Tart, another meeting of two cultures in an explosion of candied fireworks, deserves special mention. We're drooling over Mamma Mukherjee's Tiramisu Ghevar Tarts, where a Coffee Rasgulla is paired with Vanilla Mascarpone Cream, finished with a topping of delicate Honeycomb. We're all ears (and taste buds) for the Aam Papad Lollipop, sweet, tart mango leather with pieces of the fruit trapped in its circular rendition. There's an entire section, of the menu and outlet, dedicated to Chikki. The much-loved Indian brittle finds a fresh face in Chikki Thins (like wafers) and Chikki Bars, which you can have custom made to the flavour of your choice, right there in store, in just a few minutes! Also competing for your attention are the Indian Gummies and the avantgarde Kulfi Softees. This darling of Indian frozen desserts is made by a unique hand-churning method, famous in Lucknow. As it turns out, our softee machine mimics this technique, which is what inspired this menu highlight that is served in a waffle cone. And who doesn't love a gummy bear? Except this time, Karachi Halwa takes the tag and finds expression in forms like Citrus & Gulab Gummies (Hazelnuts, Almonds, Candied Orange, Rose), Fruit & Nut Gummies (Figs, Dates, Pistachios, Poppy Seeds) and Pineapple Jam Gummies (Cashew, Ginger, Chilli).Seasonal sweets and curated collections around special themes and festivals will also be on offer. For example – chikkis are a part of a specially designed Journeys collection — easy to pack and such a favourite hill station snack.
The Ranibagh collection, named after the zoo that is Bombay Sweet Shop's neighbour, includes toffees, lollipops and cookies as a throwback to childhood picnics, packed with sweets.
BALANCING THE SWEET WITH THE SAVOURY – THE CAFE
Tucked within Bombay Sweet Shop is a café offering a selection of savoury plates, drinks and indulgent desserts. There's a Burmese Bhel that sees noodles tossed with raw mango in a spicy chilli chutney and an Avocado Papdi Chaat that pairs millets with the buttery fruit. A Naga Sesame dip masquerades as baba ghanoush, a Parsi Topli Paneer with Gunpowder, smoky Baingan Bharta and Green Pea Hummus served with Papad and Pita turns a party dish on its head for a Desi Chips & Dips. Also, on the menu is the Green Pea Matri Taco that comes with Goat Cheese and Radish. And, not to forget the Heritage Grain 'Jhal Muri', that pops with a Honey-Mustard dressing and a Muradabadi Dal Chaat, cooked with Ghee, Ginger and topped with Tamarind-Mint chutney. Plated desserts include Malai Toast and Appam & Ishtew.
GIFTING AND A SWEET FACTORY
Start with the 'Mithai Bar', the massive sweets display counter in the centre of the room, and take a look at the array on offer that day. Put together a box of all that catches your fancy and take it home; maybe even a box for a friend! Bombay Sweet Shop has paid close attention to the gifting experience, synonymous with the Indian practice of marking life's joyous milestones with mithai. Raising the bar is the gifting station, which will service daily and larger occasion-based orders through extensive options, gorgeous packaging, and contents that can be customised to great detail, all with a professional team to help make your every sweet wish their command. From Diwali to your best friend's wedding, the full range of creative products makes a Bombay Sweet Shop gift just as trendy as a bottle of wine, fancy macarons or a box of artisanal tea. Looks like Mithai just got a whole lot cooler.
Recipes are often closely guarded, only handed down the generations to the lucky few. Here at the Bombay Sweet Shop, though, there are no secrets, in keeping with the 'interactive kitchen' concept at The Bombay Canteen and O Pedro. In the fun factory housed within Bombay Sweet Shop, you can watch how the chefs make your dessert; you're now privy to the 'science of sweets'. The open dessert counters and large windows looking into the hot and cold kitchens will leave you with the familiar feeling of being a kid in a candy store.

THE JOURNEY – DISCOVERY AND INSPIRATION
Two years of research have been poured into creating these concoctions, whose combinations are deliberately meant to appear whimsical but their core strength is built on a rich context of India's sweet past that is known for its full, bold identity. The team has studied the craft, the meticulous details and painstaking methods of preparing some of the most complex Indian desserts by training with masters. From the back alleys of Kolkata in search of the perfect shondesh; to learning from a halwai in Jaipur; and a third-generation sweet-maker in Mysore, the journey helped us to bring alive the memories and nostalgia that each of us associates with a bite of our favourite mithai — summer holidays, sun-soaked afternoons spent with cousins and grandparents that stretched endlessly, family trips and moments shared with friends.The idea of building a brand of sweets was prompted, in part, by travel and the tradition of gifting across the world. Hunger Inc. along with their long-term design and branding partners Please See, aimed to create a gifting tradition for India, synonymous with sweets. And every bite of this experience, these emotions, is reflected in the packaging and store interiors. While the product is unique to Bombay Sweet Shop and decidedly contemporary, the design and packaging cue old-fashioned sweetness. Design inspiration was derived from tea-time rituals at Irani cafés, picnics at Bombay's oldest parks, train journeys and more. A true bringing to life of a decadent vision, all housed in a dramatic physical space that acts as the perfect canvas to present an indulgent masterpiece.
BITE INTO BYCULLA – INTERIORS
The team knew they had found what they were looking for, in an old iron works factory. Hunger Inc. and Please See worked with architect, Shonan Purie Trehan, founder of Mumbai firm, L.A.B (Language Architecture Body), to transform the space. Evoking the city's love for single screen cinemas and its connection to sweets as a central theme, the space houses concession stalls which capture the powerful hold that cinema had on the Indian audience in the 1950s and deco style motifs reminiscent of theatres in the 1940s. While the expansive façade, for instance, is a fitting display of the sweet escape waiting within; the bold logo that invites you into the space, channels old school Bombay and the near perfect hexagonal geometry of mithai and honeycombs. The textures of the sweets are juxtaposed with handcrafted terrazzo in colours like pista and rose, ceramic, glass art and timber accents that offset the metal elements, making for interiors that look good enough to eat! A hand-poured mosaic tile floor has been custom detailed with katli flowers and honeybees. This is the platter on which the decadent offering that is Bombay Sweet Shop rests. Occupying centerstage is the 20-feet Mithai Bar, finished in classic cast iron columns that frame soft curved glass encasements — an ideal display for the mithai. The finishing touch – a large hand painted mural of a sweet maker and mithai-loving monkeys lords over the space.

THE DREAM TEAM
Led by a team of professionals from across the country, linked by their love for food and a commitment to reinventing dining out in India, Bombay Sweet Shop is Hunger Inc.'s third hospitality venture and first sweet offering, led by Chief Mithaiwala, Chef Girish Nayak. Chef Nayak is an accomplished professional, with over 12 years of experience and a deep love and curiosity for Indian mithai traditions. The core team at Hunger Inc. comprises Sameer Seth – Founder & CEO, Yash Bhanage – Founder & COO, Internationally renowned Chef –Floyd Cardoz – Culinary Director and Thomas Zacharias – Chef Partner.
AND MITHAI MAKES EVERYTHING BETTER
There is a particular kind of delight that comes from eating something sweet; our sense of taste, smell and sight,coupled with the right prompts, is enough to transport us to a different time or place, almost a brief recollection ofan instance made softer and sweeter. Come to Bombay Sweet Shop with your whole family, cranky babies and aunts in tow, to be filled with a childlike sense of wonder, and rediscover a love for mithai. There is something here to put everyone in a good mood. Whether to marvel at the glass displays, pick up a thoughtful gift for a loved one or to give yourself a cheeky sugar rush in the middle of the day, step into this wonderland to feel happy; to be reminded of what a little creativity can achieve, and to reinforce the universal truth — mithai makes everything better.

TIDBITS
Bombay Sweet Shop is available online @ www.bombaysweetshop.com, Bombay Sweet Shop, JAK Compound, Dadoji Konddeo Cross Ln, Byculla East, Byculla,Mumbai, 400027. India
[thb_gap height="30″]
Finediningindian Magazine previous issues
---
[thb_image image="5008″ img_link="url:http%3A%2F%2Ffinediningindian.com%2F2017%2F07%2F05%2Ffine-dining-indian-magazine-july%2F|title:Finediningindian%20Magazine%20July%202017%20Issue|target:%20_blank|"]
[thb_image image="4356″ img_link="url:http%3A%2F%2Ffinediningindian.com%2F2017%2F04%2F15%2Ffinediningindian-food-magazine-march-issue-2017%2F|title:Finediningindian%20Magazine%20April%202017%20Issue|target:%20_blank|"]
[thb_image img_link="url:http%3A%2F%2Ffinediningindian.com%2F2017%2F05%2F07%2Ffinest-indian-food-magazine-may-2017-issue%2F|title:Fine%20dining%20Indian%20Food%20Magazine%20May%202017%20Issue||" image="7339″]
Submit Your Review
[yasr_visitor_multiset setid=2]