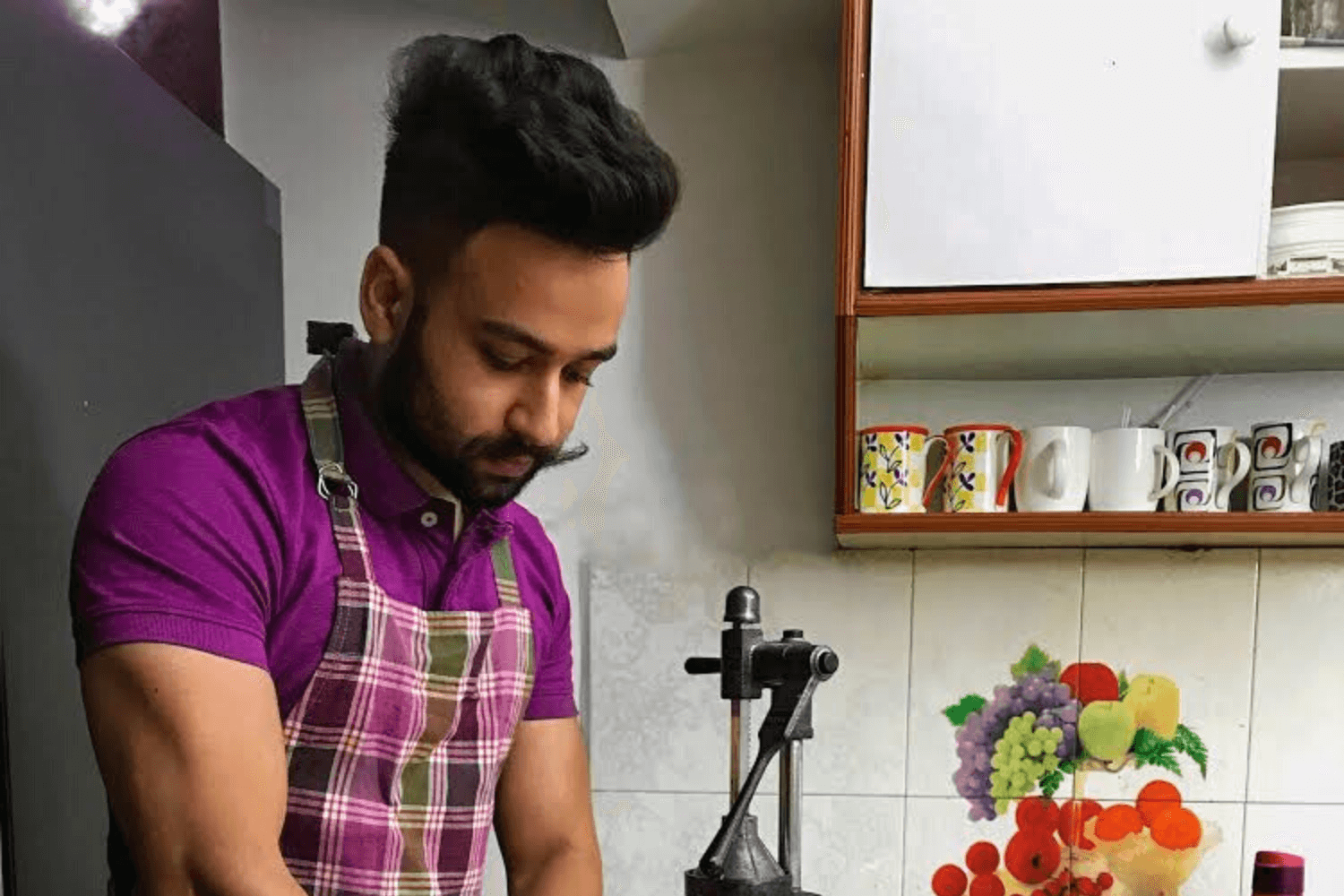 Food and Laughter With Ashish Singh
Ashish singh
Being born and raised in a traditional Punjabi family, love for food runs in the veins of the successful and dapper influencer Ashish Singh.
[thb_image full_width="true" alignment="center" image="9292″]
In Blogging
Years later, he has managed to find his calling in fashion and blogging. Ashish is a renowned young influencer that is making waves in the field of fashion. But there is something else that is making him stand out from his peers. He has managed to use social media platforms to pursue his love for food and become a unique food blogger.
Ashish comes with up with easy and delicious recipes for his followers to enjoy. He manages to cook scrumptious recipes in his kitchen and makes a step-by-step guide that can help others to follow the same food. From favourite snacks like Pizza and Rolls to authentic Indian dishes like Butter Chicken, Chicken Biryani, and even Kadhai Paneer, he manages to cook everything effortlessly.
Personality
Being a humorous person that he is, Ashish manages to make his videos fun to watch. His antics, mimicry and jokes that bring his followers come back to the video again and again. Besides teaching his followers to cook, he manages to lighten up their days with his unique content.
When asked about his love for cooking, he says that he wants to break the gender stereotypes that are associated with the art of cooking. Ashish believes that cooking is a basic skill that both men and women must know to survive. He proudly walks into the kitchen every day and helps his mother cook food, irrespective of societal conventions.
With the threat of Covid-19 and lockdowns looming over the head, Ashish Singh is urging his followers to stay inside and learn cooking with his easy food videos. If you are looking for some inspiration to cook tasty and healthy food, you can head over to @thevanquishment on Instagram and relish the blend food and humour.
[thb_gap height="30″]
[thb_gap height="30″][thb_border][thb_image alignment="center" image="8493″][/thb_border]