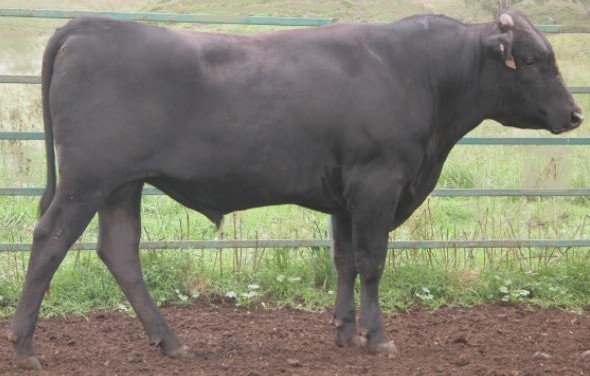 Most Expensive Food Whitetruffle, Almascaviar, Wagyubeef Top Luxury Food Part 1
White truffle
White truffle washed and cut, finediningindian.com worlds expensive truffleThe "white truffle" or "Alba madonna" (Tuber magnatum) comes from the Langhe area of the Piedmont region in northern Italy and, most famously, in the countryside around the city of Alba; in Italy it can also be found in Molise and in the hills around San Miniato, in Tuscany. It is also found in Croatia, on the Istria peninsula in the Motovunforest alongside Mirna river.Growing symbiotically with oak, hazel, poplar and beech and fruiting in autumn, they can reach 12cm diameter and 500 g, though are usually much smaller. The flesh is pale cream or brown with white marbling. Italian white truffles are very highly esteemed (illustration, left) and are the most valuable on the market: the white truffle market in Alba is busiest in the months of October and November when the Fiera del Tartufo (truffle fair) takes place. In 2001, the Tuber magnatum truffles sold for between US$1,000 and $2,200 per pound (US$2000 to US$4500 per kg); as of December 2009 they were being sold at €10,200 per kilogram.Giancarlo Zigante and his dog Diana found one of the largest truffles in the world near Buje, Croatia. The truffle weighed 1.31 kilograms (2 lb 14 oz) and has entered the Guinness Book of Records.
The Tuber magnatum pico white truffle is found mostly in northern and central Italy, while the Tuber borchii, or whitish truffle, is found in Tuscany, Romagna, the Marche and Molise. Neither of these is as aromatic as those from Piedmont, although those from Città di Castello come quite close.
Wagyu Beef Japan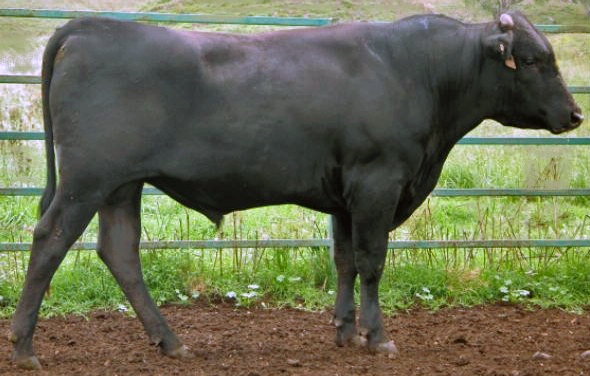 Wagyu refers to several breeds of cattle genetically predisposed to intensemarbling and to producing a high percentage of oleaginous unsaturated fat. The meat from wagyū cattle is known worldwide for its marbling characteristics, increased eating quality through a naturally enhanced flavor, tenderness and juiciness, and a high market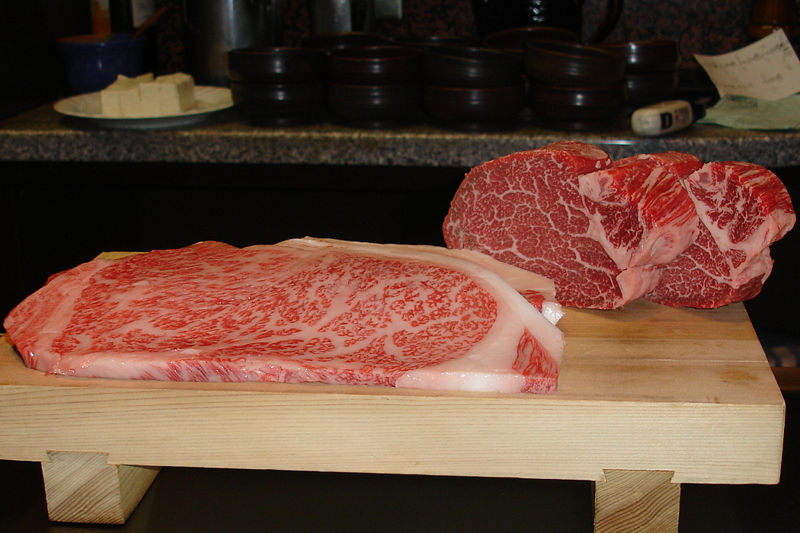 value. In several areas of Japan, beef is shipped with area names. Some examples are Kobe, Mishima, Matsusaka, Ōmi beef and Sanda beef. Highly prized for their rich flavor, these cattle produce arguably the finest beef in the world. These different breeds produce beef that range from expensive (by any measure) to extremely expensive (about US$50 per 150 grams of filet steak sold retail in Japan).
Deadliest Food in the world
Wagyu cattle's genetic predisposition yields a beef that contains a higher percentage ofomega-3 and omega-6 fatty acids than typical beef. The increased marbling also improves the ratio of monounsaturated fats to saturated fats.
Beluga caviar Almas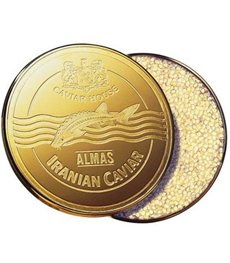 Beluga caviar is caviar consisting of the roe (or eggs) of the beluga sturgeon Huso huso. It is found primarily in the Caspian Sea, the world's largest salt-water lake, which is bordered by Iran and the former Soviet socialist republics of Azerbaijan, Kazakhstan, Russia, and Turkmenistan. It can also be found in the Black Sea basin and occasionally in the Adriatic Sea. Beluga caviar is the most expensive type of caviar, with present market prices ranging from $7,000 to $10,000 per 1 kg (2.2 lb). A pearly white variety, called Almas (Persian for diamond), taken from a centennial female sturgeon, is the rarest type of Beluga available, with an extremely small production and prices reaching almost $25,000 per kilogram.Any additions by producers diminish the value of the roe, and the caviar usually reaches the market without any additions or processing whatsoever.
Courtesy Wikepedia