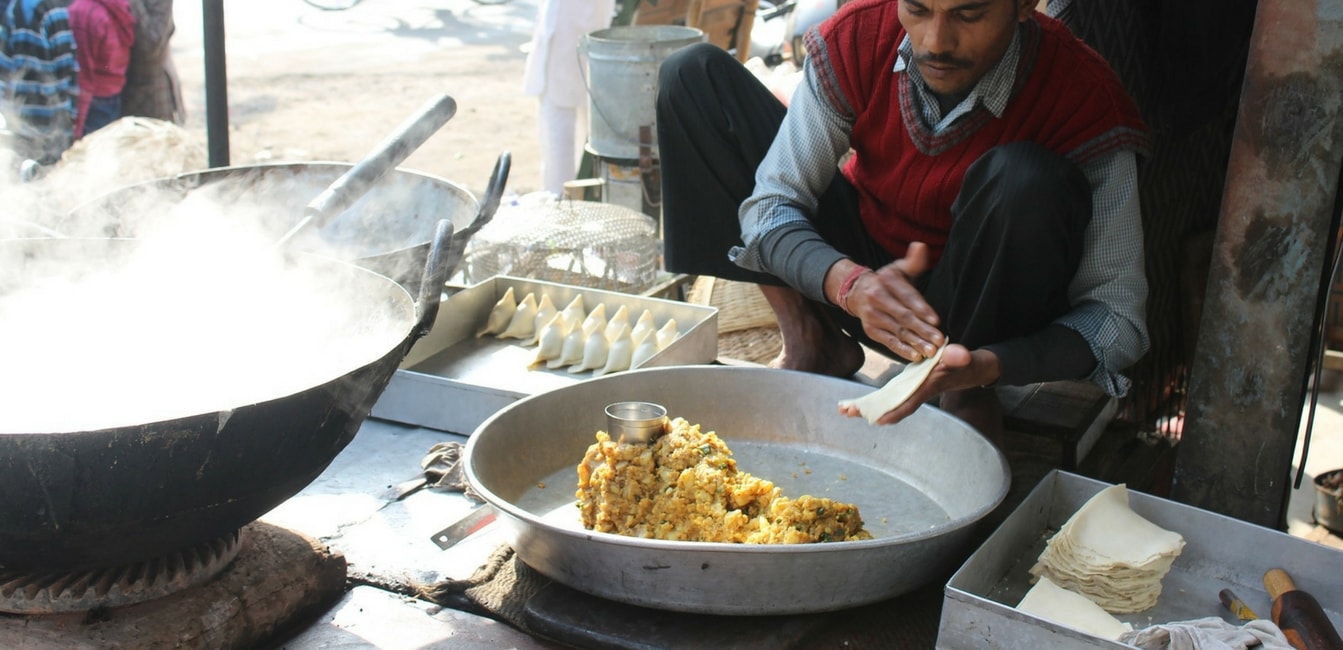 Read about Indian Street food
[yasr_overall_rating]
Learn About In Indian Sreet Food
Finediningindian editorial team had a meaningful conversation with chef Suresh Pillai.
He shared some amazing ideas and thought how few great Indian street food dishes can be adapted to Indian restaurants.

Any country in the world have few places where they are famous for its street food. when you travel and want to enjoy the culture, the food you must eat in from local street food ventures.
few of the famous street food that made way to Indian restaurants are.
 Paani Puri / Gol Gappa
Paav Bhaji
That Dosa / Mini dosa
Pakora different types
Chaat of all kinds
Kothu roti / Kuthu parotta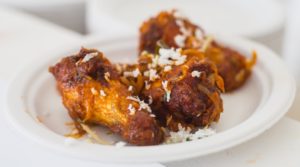 Indian street food when prepared in a hygienic environment is most safe and fresh. Most street food vendors prepare food for one serving so it's fresh as they don't have the equipment to chill then use for next day.
In India, there are some great places which are famous for its street food. Chef Pillai has given few suggestions you must try out when you visit India.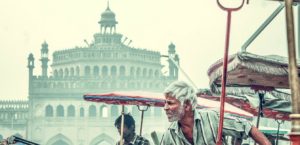 Delhi – while you are in Delhi, there are two sides New Delhi and Old Delhi. Old Delhi is the place you must visit to treasure out some best Street Food. Nizamuddin – you must visit Karim's – for famous burrah kebab and nihari. Chandini Chowk – paratha wale Gali or otherwise kao gali – try out freshly made stuff paratha and amazing lassi. There are plenty more but these two are on top when you don't have time to visit others
Kolkata – streets of Kolkata has so many best street food vendors and it's hard to choose from. Suggestions Vivekananda Park – for Kolkata style chaats, phuchkas similar to pani puri, Dal pakora. Golmarg crossing – famous Calcutta fish fry, Kabiraji cutlet made with fish or minced mutton clearly with a colonial influence from fish and chips. Park street – Famous for khatti rolls from zaika restaurant. Indian street food from Trivandrum
Mumbai – financial capital India where Indian film stars and billionaire business people compete to maintain their status quo. You may end up eating with Shahrukh Khan or Amabanis (richest Asian on Forbes list) on street food outing. Mumbai street foods are so hard to ignore. Juhu Chowpatty Beach area – famous for all forms of chaats, Pani poori. Crawford Market – Kheema pav and pav bhajis, Bhendi Bazaar – For Biriyanis and Kebabs. The Famous Grant Road – Iranian pastries, Bread and chai.
Bangalore – The Silicon Valley of India. you find few good street food joints most will be packed with I.T professionals. VV Puram – famous for spicy Masala Dosa, Jaya Nagar – creative sandwich vendors and chaat stalls.
Chennai – capital city of Tamilnadu state is famous for its Chettinad cuisine you may hear of Chettinad chicken. Chennai also accommodates few famous street joints few places you must try. Marina beach – sandal a chick pea preparation, Kalan a mushroom stir-fry dish. Kacheri road – Rayers Mess very famous traditional Tamil food joint. Kai yendhi Bhavans – famous Street food trikes or wheelie carts where you get dosa and Kothu roti or parotta.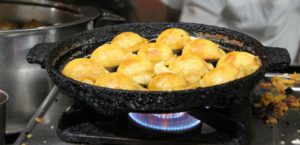 Cochin – business centre of southern state Kerala has very active night street food joints. Famous for Kappa and potti – a dish made with cassava and goat intestines. Kothu Parotta a best-recycled dish were pieces of parotta , curry and egg are smashed together. Kappa Kanji – a savoury rice porridge with cassava and green chilli.
LONDON IS SAID TO BE THE CULINARY CAPITAL OF THE WORLD. YOU HEAD TO SHOREDITCH YOU FIND STREET FOOD CAPITAL TOO
Indian Street food needs to explored and adapted for Indian restaurants. street foods are amazing delicacies easy and simpler cooking techniques.
"Street Food I believe is the Salvation of Human Race" Anthony Bourdain
In London, most new Indian restaurants are either re-inventing good old home cooking or re moulding Indian street foods. Few dishes that go around in London Indian restaurants Bheja Pav – taken from Mumbai street food where lamb brain is used instead of traditional mince lamb. Duck Dosa – where pulled duck curry served with Mini Thattu Dosa. Thattu Dosa – name came as its made on small wheelie cart like vendors called – Thattu in the Tamil language.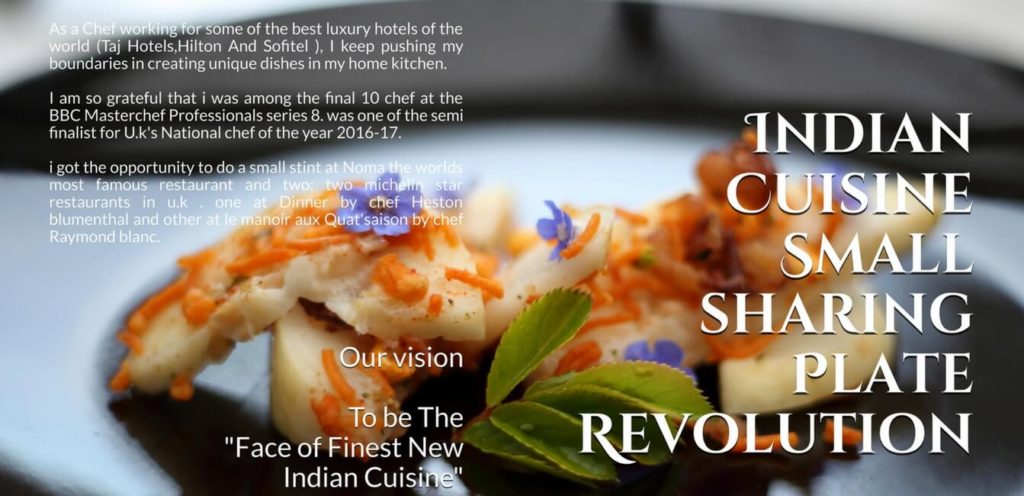 You must research and promote this great subsidiary of our respected Indian cuisine.
We will focus in This column to write about each Indian states street food and recipes that you can adapt to your style.
For e.g. Pav can be made using a great brioche recipe, then turn to a burger made with famous chapli kebab or Kabiraji cutlet.  Buy Indian small sharing plate cook Book
Finediningindian Magazine previous issues
---
[thb_image image="4358″ img_link="url:http%3A%2F%2Ffinediningindian.com%2F2017%2F04%2F15%2Ffinediningindian-food-magazine-march-issue-2017%2F|title:Finediningindian%20Magazine%20March%202017%20Issue|target:%20_blank|"]
[thb_image image="4356″ img_link="url:http%3A%2F%2Ffinediningindian.com%2F2017%2F04%2F15%2Ffinediningindian-food-magazine-march-issue-2017%2F|title:Finediningindian%20Magazine%20April%202017%20Issue|target:%20_blank|"]
[thb_image image="4455″ img_link="url:http%3A%2F%2Ffinediningindian.com%2F2017%2F05%2F07%2Ffinest-indian-food-magazine-may-2017-issue%2F|title:Fine%20dining%20Indian%20Food%20Magazine%20May%202017%20Issue||"]
Submit Your Review
[yasr_visitor_multiset setid=2]