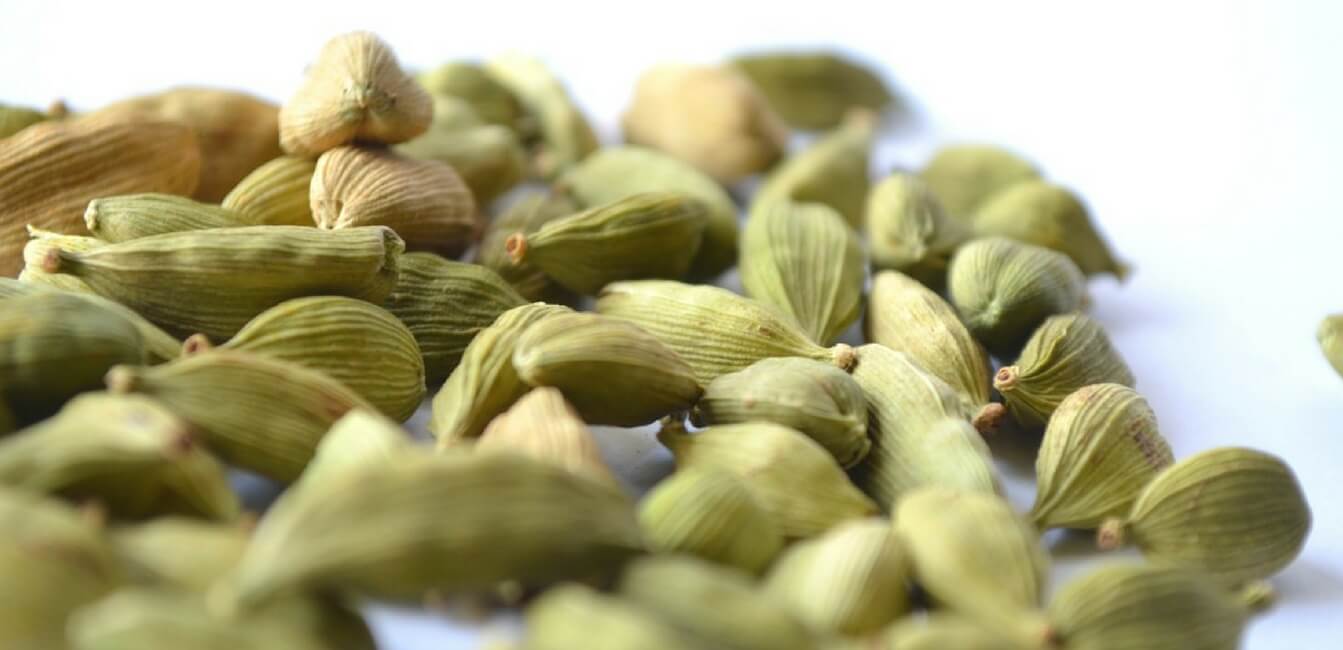 Cardamom Spice In Indian Cuisine
[yasr_overall_rating]
Cardamom Spice Indian Cuisine
Cardamom is one of the most popular spices in the world and is called the 'queen of spices'. Cardamom Spice Indian Cuisine is one of the best spice with multi purpose use. spice made from the seed pods of various plants in the ginger family. Whole cardamom seeds have a sweet flavour and a mild, pleasant aroma. And when they are crushed, they release a strong, camphor fragrance and if chewed, the taste is bitter sweet, aromatic and lingering.   Cardamom is the world's third-most expensive spice, surpassed in price per weight only by vanilla and saffron. Buy Beyond Curry Cook book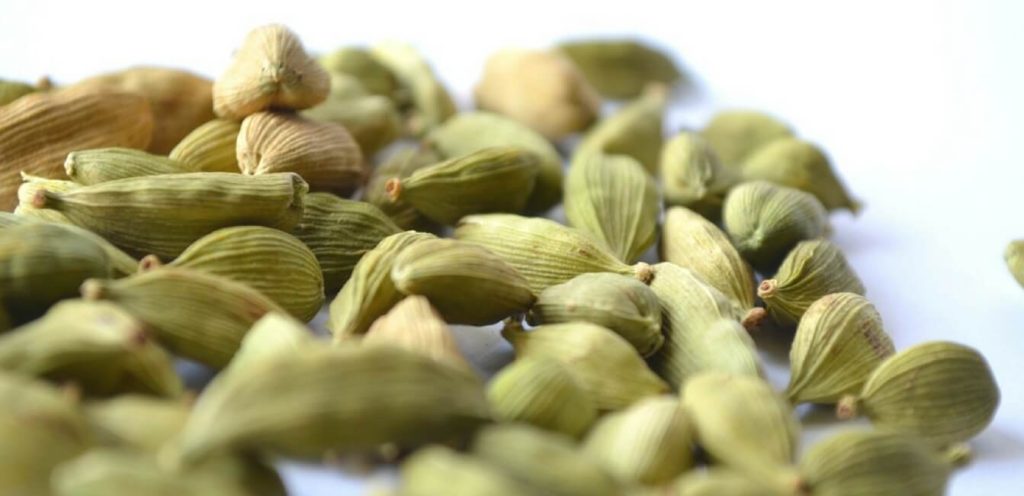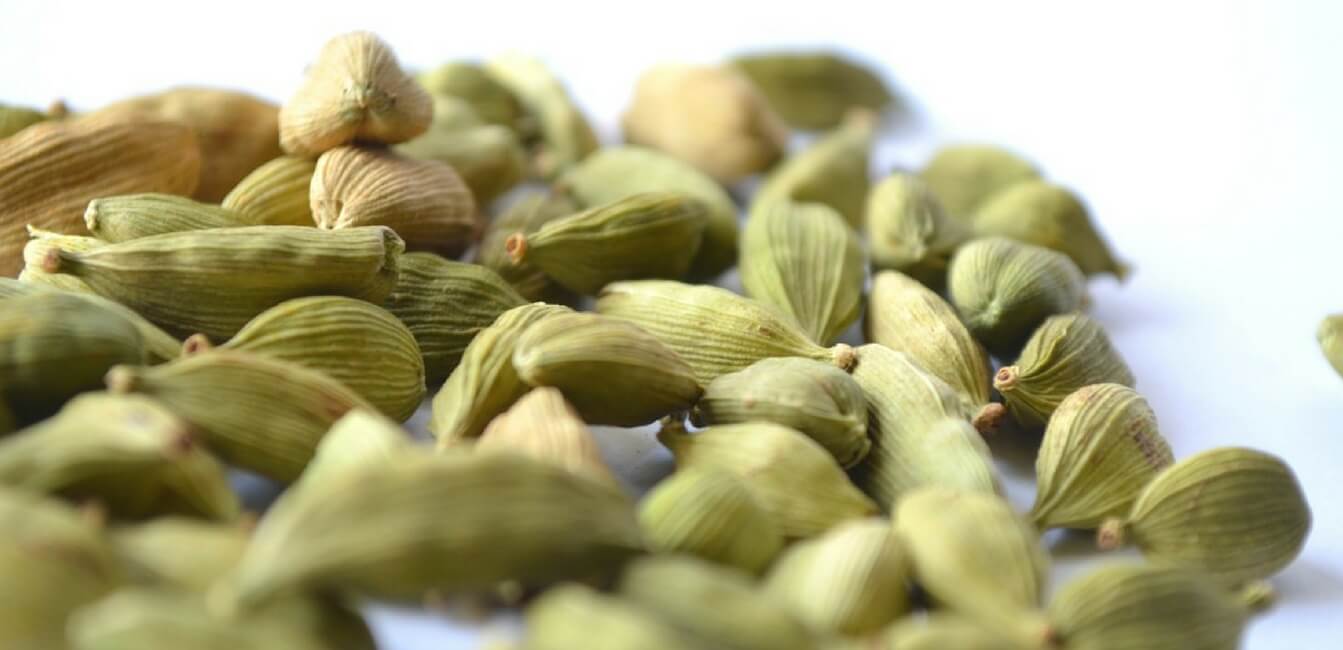 There are many varieties of cardamom, the true one being the green cardamom. India, Sri Lanka, Guatemala and Thailand are the major producers of Cardamom. The fat green pods grew in Kerala, south India is considered the best in the world. Black cardamom, also known as brown, greater, large, longer, or Nepal cardamom, comes from species Amomum subulatum and is native to the eastern Himalayas and mostly cultivated in Eastern Nepal, Sikkim and parts of Darjeeling district in West Bengal of India, and Southern Bhutan.
Cardamom pods differ according to the variety. They are all oval capsules containing between 10 to 40 hard, dark brown seeds that are sticky and cling together.
You can get cardamom as whole pods and powder. When you are buying cardamom buy the whole pods with the freshness sealed in. The seeds are easy to use and the powder needs to be used up so quickly. Cardamom stores well if whole and put it in a clean dry jar away from sunlight.Buy Indian cuisine Small sharing Plating cook Book
Cardamom is used mainly in Indian cooking as well as Middle Eastern cuisine. In Indian recipes, whole cardamom pods are used in preparing basmati rice and various curries. In Middle Eastern recipes, ground cardamom is used in preparing certain desserts.
The health benefits of cardamom include gastrointestinal protection, cholesterol control, control of cancer, relief from cardiovascular issues, and the improvement of blood circulation in the body. It is useful for curing dental diseases and urinary tract infections such as cystitis, nephritis, and gonorrhoea. Cardamom possesses aphrodisiac properties and is also used as a cure for impotency, erectile dysfunction, and premature ejaculation. Cardamom is rich in various vitamins and micronutrients as well. These include niacin, pyridoxine, riboflavin, thiamine, vitamin A, vitamin C, sodium, potassium, calcium, copper, iron, manganese, magnesium, phosphorous, and zinc.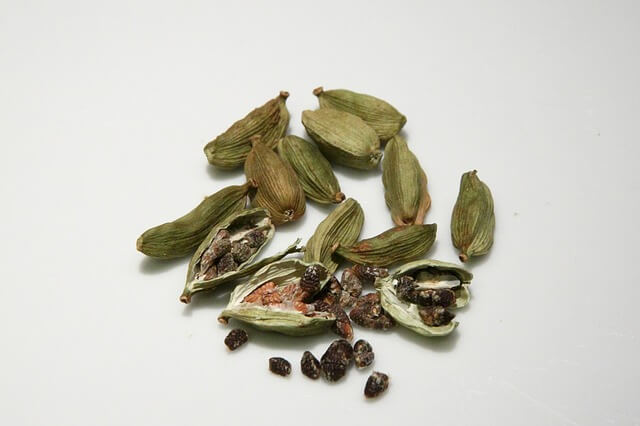 Indian savouries and sweets are both flavoured with cardamom.  This is used in rich, red curries and milk dessert. In India, tea and coffee are sometimes spiked with cardamom. Around the world, it is used in spiced cakes and bread for flavouring sweet treats like apple pies, chocolate-based recipes, or this delicious Twisted Cinnamon & Cardamom Loaf. Brown cardamom is used only in savouries, especially in rice dishes like biriyani. Cardamom is an essential ingredient in garam masala. This spice has a huge range of uses that can be employed to spruce up even ordinary fare, to make it something special. Once you add it to your repertoire of spices, you will never want to be without it again.
Buy Print Version of Fine Dining Indian Magazine July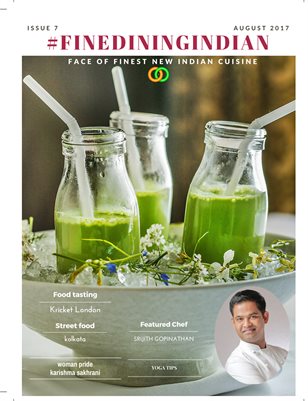 Fine Dining Indian Food Magazine 2017 : Fine dining Indian food magazine august 2017 issue 6
Read and Download Fine dining Indian food magazine August 2017 Edition – Issue 6.we are very grateful to feature Chef Girish Gopinathan Only Two Michelin star chef in the world, Master chef India Finalist Karishma sakhrani, Street food from Kolkata, Food Tasting on Kricket restuarnt in London…
Our Vision
" To be the world's best fine dining Indian cuisine website and magazine"
We strive to achieve this by providing a platform for all Indian food lovers around the globe.
Finediningindian Magazine previous issues
---
[thb_image image="5008″ img_link="url:http%3A%2F%2Ffinediningindian.com%2F2017%2F07%2F05%2Ffine-dining-indian-magazine-july%2F|title:Finediningindian%20Magazine%20July%202017%20Issue|target:%20_blank|"]
[thb_image image="4356″ img_link="url:http%3A%2F%2Ffinediningindian.com%2F2017%2F04%2F15%2Ffinediningindian-food-magazine-march-issue-2017%2F|title:Finediningindian%20Magazine%20April%202017%20Issue|target:%20_blank|"]
[thb_image image="4455″ img_link="url:http%3A%2F%2Ffinediningindian.com%2F2017%2F05%2F07%2Ffinest-indian-food-magazine-may-2017-issue%2F|title:Fine%20dining%20Indian%20Food%20Magazine%20May%202017%20Issue||"]
Submit Your Review
[yasr_visitor_multiset setid=2]