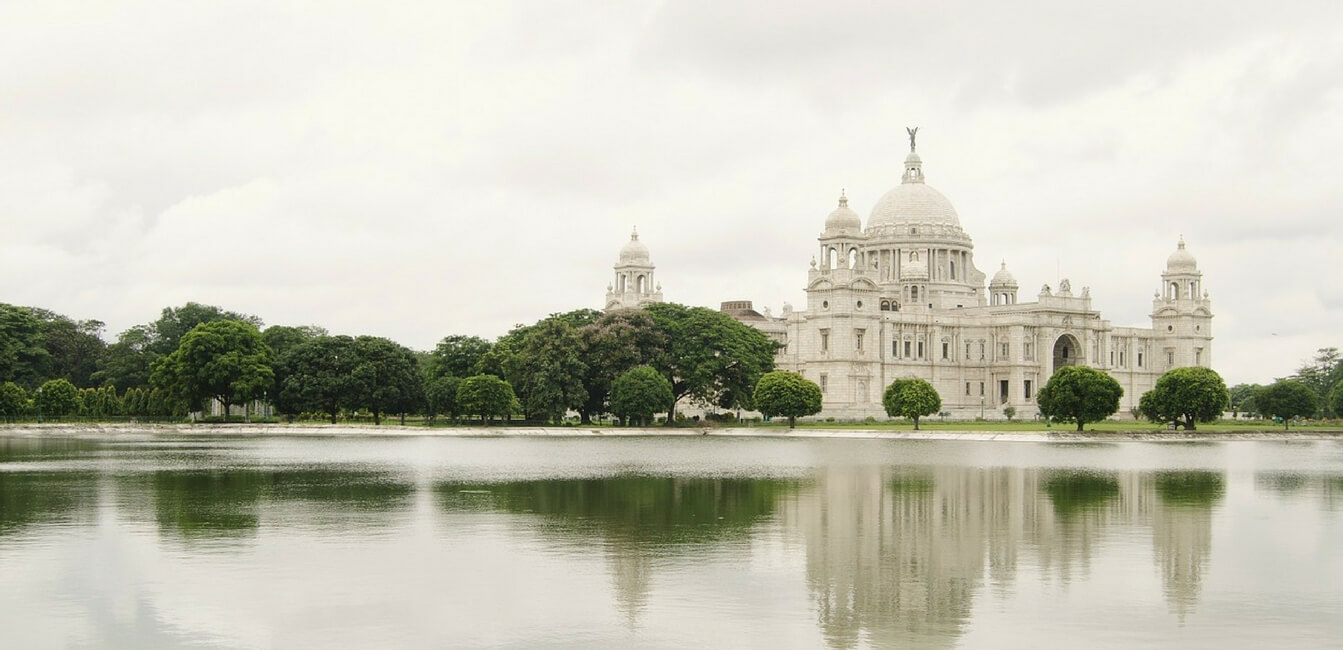 Kolkata or Calcutta
[yasr_overall_rating]
Street foods from Kolkata Calcutta City of Joy Fine dining Indian
In this article we Supriya write about Street foods from Kolkata Calcutta City of Joy, Fine dining Indian . Kolkata, also known as Calcutta the official name until 2001 is the capital of the Indian state of West Bengal. Located on the east bank of the Hooghly River. The city had a population of 4.5 million, while the population of the city and its suburbs was 14.1 million, making it the third-most populous metropolitan area in India after Delhi and Mumbai. Buy our Indian small sharing plate cook book .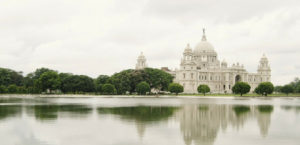 The word Kolkata derives from the Bengali term Kolkata the name of one of three villages that predated the arrival of the British, in the area where the city eventually was to be established; the other two villages were Sutanuti and Govindapur.
Kolkata is an 'in your face' city that shocks and charms the unsuspecting visitor. Abject poverty mixes inexplicably with crumbling British Raj-era gems, sprawling gardens and historical colleges. Long known as the cultural capital of India.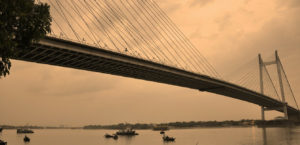 Spread roughly north–south along the east bank of the Hooghly River, Kolkata sits within the lower Ganges Delta of eastern India. Much of the city was originally a wetland that was reclaimed over the decades to accommodate a burgeoning population. The remaining undeveloped areas, known as the East Kolkata Wetlands, were designated a "wetland of international importance" by the Ramsar Convention (1975). Kolkata is located in the "Bengal basin", a peri cratonic tertiary basin.
Netaji Subhas Chandra Bose International Airport, located in Dum Dum north-east of the city centre, operates domestic and international flights. The Port of Kolkata, established in 1870, is India's oldest and the only major river port.
Kolkata is subject to a tropical wet-and-dry climate. Summer season is from March–June, hot and humid, maximum temperatures often exceed 40 °C in May and June. Winter lasts for roughly two-and-a-half months, in December and January. May is the hottest month and January the coldest. The winter is mild and very comfortable weather pertains over the city throughout this season. Often, in April–June, the city is struck by heavy rains or dusty squalls that are followed by thunderstorms or hailstorms, bringing cooling relief from the prevailing humidity.
These thunderstorms are convective in nature, and are known "Nor'westers". Rains brought by the Bay of Bengal branch of the south-west summer monsoon lash Kolkata between June and September supplying it with most of its annual rainfall. The highest monthly rainfall total occurs in July and August.
Kolkata is the main commercial and financial hub of East and North-East India and home to the Calcutta Stock Exchange. It is a major commercial and military port and is the only city in eastern India to have an international airport. Kolkata is home to many industrial units operated by large public- and private-sector corporations; major sectors include steel, heavy engineering, mining, minerals, cement, pharmaceuticals, food processing, agriculture, electronics, textiles, and jute.
Public transport is provided by the Kolkata Suburban Railway, the Kolkata Metro, trams, and buses. Buses, which are the most commonly used mode of transport. Kolkata is the only Indian city with a tram network, which is operated by the Calcutta Tramways Company. The Kolkata–Delhi and Kolkata–Chennai prongs of the Golden Quadrilateral, and National Highway 34 start from the city.
Kolkata is a heaven for foodies and especially for people with a sweet tooth. Bengali sweets are famous and certainly needs no introduction, however; the spicy, tangy and absolutely mouth-watering dishes that Kolkata has to offer will leave you undecided on whether you like the spicy Bengali cuisine more or the melting flavours of the sweetmeats. Both the vegetarian and non-vegetarian street food in Kolkata is awesome. Some of the street foods include Phuchkas known as the king of street foods, Ghoti Gorom is the mix of chana-chur, lemon juice and onion. kathi rolls, Pav bhaji, Luchi – Dum Aloo, Kachoris, Chilla, Dal Pakora, Dahi chat, Telebhaja – is a deep fried snack. Dacre Street also was known as Decker's Lane has everything you would want to try. From Punjabi to Chinese and the trade mark Bengali dishes, you'll find it all here. Mughlai parathas – Rotis stuffed with generous amounts of Chicken Kheema or broken cutlets, onions and eggs. These parathas add a totally different flavour to the Kolkata street food cuisine.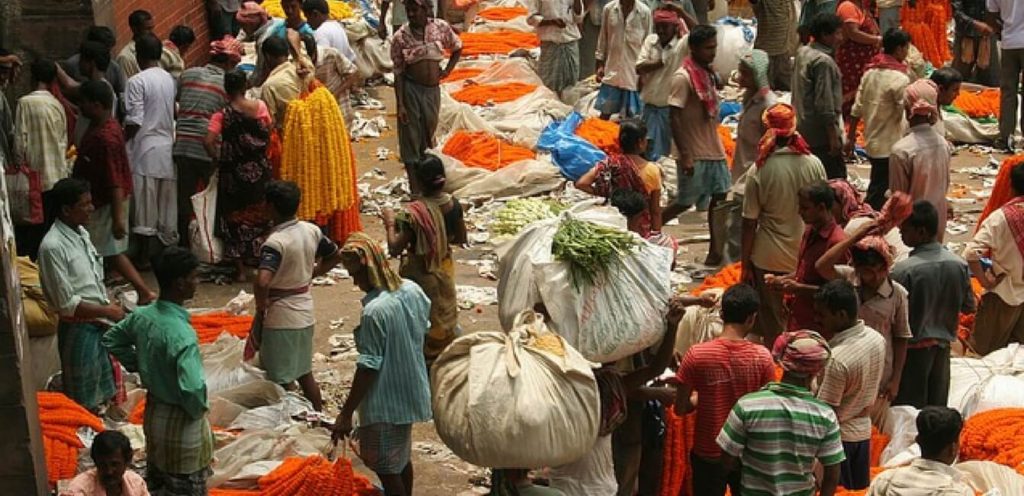 Fish Fry is one speciality of Kolkata. Kolkata Street Food experience will be incomplete if you don't have Kochuri. The Kochuri or Radhabollobi is one of its kind. To finish, simply wash it down with some amazing Mishti Doi. Mutton Kabiraji cutlet is a filling of minced mutton wrapped in an egg net and deep-fried.   The Tibetan cuisine has always been a favourite in Kolkata, and Rabindra Sadan Metro Exit is one of the best places to have these amazing dumplings.
Momos here are served with a piping hot soup and the perfect sauce for accompaniments. The momos here are breathtaking, and the low prices. When you are in Kolkata it is impossible to come to and not head for a sweet shop. Some of the sweet treats that you get in Kolkata is The dripping Roshogolla, thick Misti Doi, innumerable varieties of Sandesh, mouthfuls of Rasmalai, unmatched Rajbhog and the sweet Payesh.
Buy Print Version of Fine Dining Indian Magazine July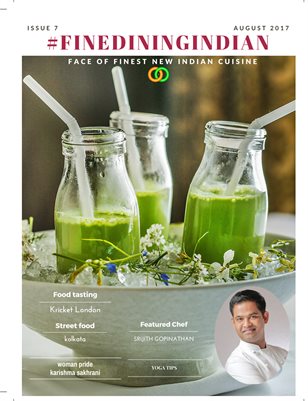 Fine Dining Indian Food Magazine 2017 : Fine dining Indian food magazine august 2017 issue 6
Read and Download Fine dining Indian food magazine August 2017 Edition – Issue 6.we are very grateful to feature Chef Girish Gopinathan Only Two Michelin star chef in the world, Master chef India Finalist Karishma sakhrani, Street food from Kolkata, Food Tasting on Kricket restuarnt in London…

Our Vision
" To be the world's best fine dining Indian cuisine website and magazine"
We strive to achieve this by providing a platform for all Indian food lovers around the globe.
Finediningindian Magazine previous issues
---
[thb_image image="5008″ img_link="url:http%3A%2F%2Ffinediningindian.com%2F2017%2F07%2F05%2Ffine-dining-indian-magazine-july%2F|title:Finediningindian%20Magazine%20July%202017%20Issue|target:%20_blank|"]
[thb_image image="4356″ img_link="url:http%3A%2F%2Ffinediningindian.com%2F2017%2F04%2F15%2Ffinediningindian-food-magazine-march-issue-2017%2F|title:Finediningindian%20Magazine%20April%202017%20Issue|target:%20_blank|"]
[thb_image image="4455″ img_link="url:http%3A%2F%2Ffinediningindian.com%2F2017%2F05%2F07%2Ffinest-indian-food-magazine-may-2017-issue%2F|title:Fine%20dining%20Indian%20Food%20Magazine%20May%202017%20Issue||"]
Submit Your Review
[yasr_visitor_multiset setid=2]