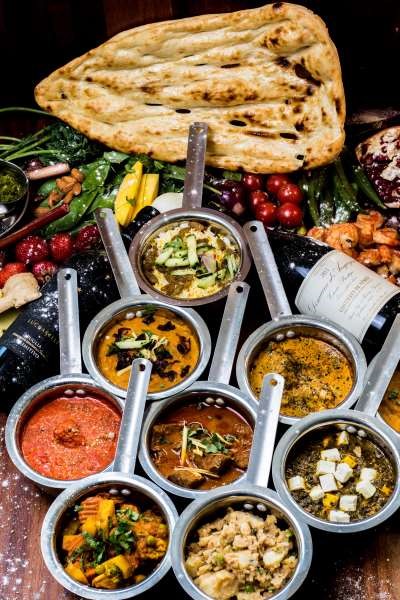 A Glimpse of Popular Indian Recipes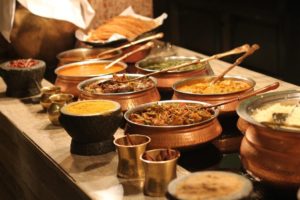 Appealing, Delectable, Heavenly, Hot, Palatable, Toothsome, Bitter-sweet and the list goes on and on. The best thing about popular Indian recipes is that you will find every flavor in them. Therefore, we can unapologetically garnish the Indian cuisine with all food adjectives out there. Today, we will take a little glimpse into those Indian recipes which have given Indian food a worldwide popularity.
Let's get started.
Butter Chicken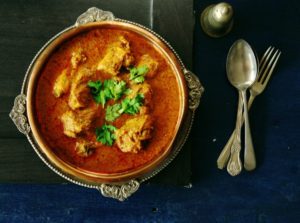 If you have visited India and could not get a chance to try Butter Chicken then my friend, I am very sorry to tell you that you haven't tasted anything! It is a complete package of gustatory delight. The blend of chicken chunks with olive oil, garlic, curry powder, tomato, onion and not to forget the Butter, makes you go 'ummmm…' With very first bite. So all the foodies out there, note down "Butter chicken" on the top of your food checklist. In the end, all I can say is, it is finger-licking delicious.
Malai Kofta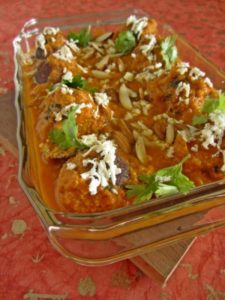 Malai Kofta is a tasty darling for every vegetarian food lover. Malai means Cream and the Kofta is a softball stuffed with veggies and thick sauce. One more thing is contained in these balls, i.e., Paneer. Before we proceed, if you don't know what Paneer is, then it is essential to know about it because Paneer is very appreciated and admired element of Indian Cuisine. And some of the popular Indian recipes are incomplete without it. So the Paneer is a type of cheese and possesses similar texture to tofu.
All right, now coming back to the point, these veggie balls are served covered in spicy curry. You can enjoy it the best with Naan, a buttery Indian bread with Paneer (Told Ya! Indians love Paneer). Let's taste our next dish.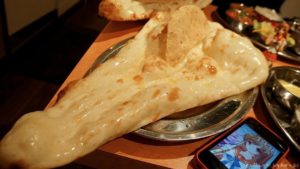 Rogan Josh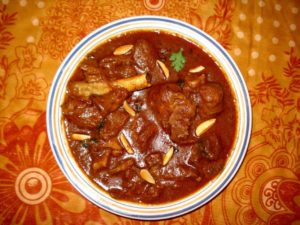 Straight from the 'Heaven on Earth' Rogan Josh is a popular Indian Dish which literally tastes heavenly. The name of this dish can be translated into English; it means "Red Lamb." So one thing is clear that this dish contains Lamb. And the fiery word "Red" may concern you a little bit because this red color comes from Kashmiri Dried Red Chilies. But the cream added can tone down the hotness of the chilies significantly and makes it more delicious.
So are you ready to experience a heart-melting aroma and the flood of flavors in your mouth?
Tandoori Chicken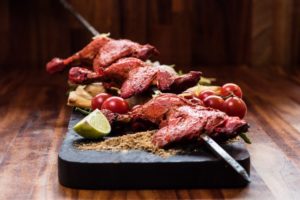 One more honorary mention in the list containing Chicken. When the chicken legs are covered with the kaleidoscopic variety of spices and barbequed, the aroma tells you that you are about to taste something soul-satisfying. We are not exaggerating it at all. We can literally recall the taste of tandoori chicken in our mouth. To taste this popular Indian recipe the way Indians do, serve it with Basmati rice a couple of Onion slices.
Caution: Once you taste the Tandoori Chicken, it is tough to resist the urge to try it again.
Hyderabadi Biryani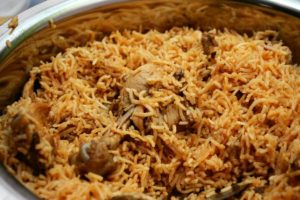 What do you call a steamy combination of spicy rice cooked with some mild and some pungent spices and soft pieces of chicken or meat? Yes, Ladies and Gentlemen, this toothsome dish is called Hyderabadi Biryani. Here is a little secret, Hyderabadi Biryani is a weakness of almost every Indian, and it will not take long to become your weakness as well. All right, let's not stretch it too much. We leave the rest to you. Taste it and explore it on your own.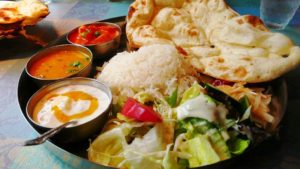 In the end, all we can say is this is just a beginning. There is a vast list of more popular Indian recipes is waiting for you.  We will post it in coming days. And we are ordering all of these dishes now.
Buy Print Version of Fine Dining Indian Magazine July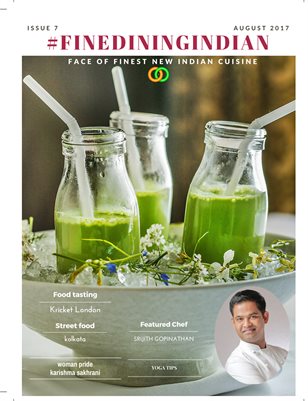 Fine Dining Indian Food Magazine 2017 : Fine dining Indian food magazine august 2017 issue 6
Read and Download Fine dining Indian food magazine August 2017 Edition – Issue 6.we are very grateful to feature Chef Girish Gopinathan Only Two Michelin star chef in the world, Master chef India Finalist Karishma sakhrani, Street food from Kolkata, Food Tasting on Kricket restuarnt in London…

Our Vision
" To be the world's best fine dining Indian cuisine website and magazine"
We strive to achieve this by providing a platform for all Indian food lovers around the globe.
Finediningindian Magazine previous issues
---
[thb_image image="5008″ img_link="url:http%3A%2F%2Ffinediningindian.com%2F2017%2F07%2F05%2Ffine-dining-indian-magazine-july%2F|title:Finediningindian%20Magazine%20July%202017%20Issue|target:%20_blank|"]
[thb_image image="4356″ img_link="url:http%3A%2F%2Ffinediningindian.com%2F2017%2F04%2F15%2Ffinediningindian-food-magazine-march-issue-2017%2F|title:Finediningindian%20Magazine%20April%202017%20Issue|target:%20_blank|"]
[thb_image image="4455″ img_link="url:http%3A%2F%2Ffinediningindian.com%2F2017%2F05%2F07%2Ffinest-indian-food-magazine-may-2017-issue%2F|title:Fine%20dining%20Indian%20Food%20Magazine%20May%202017%20Issue||"]
Submit Your Review
[yasr_visitor_multiset setid=2]