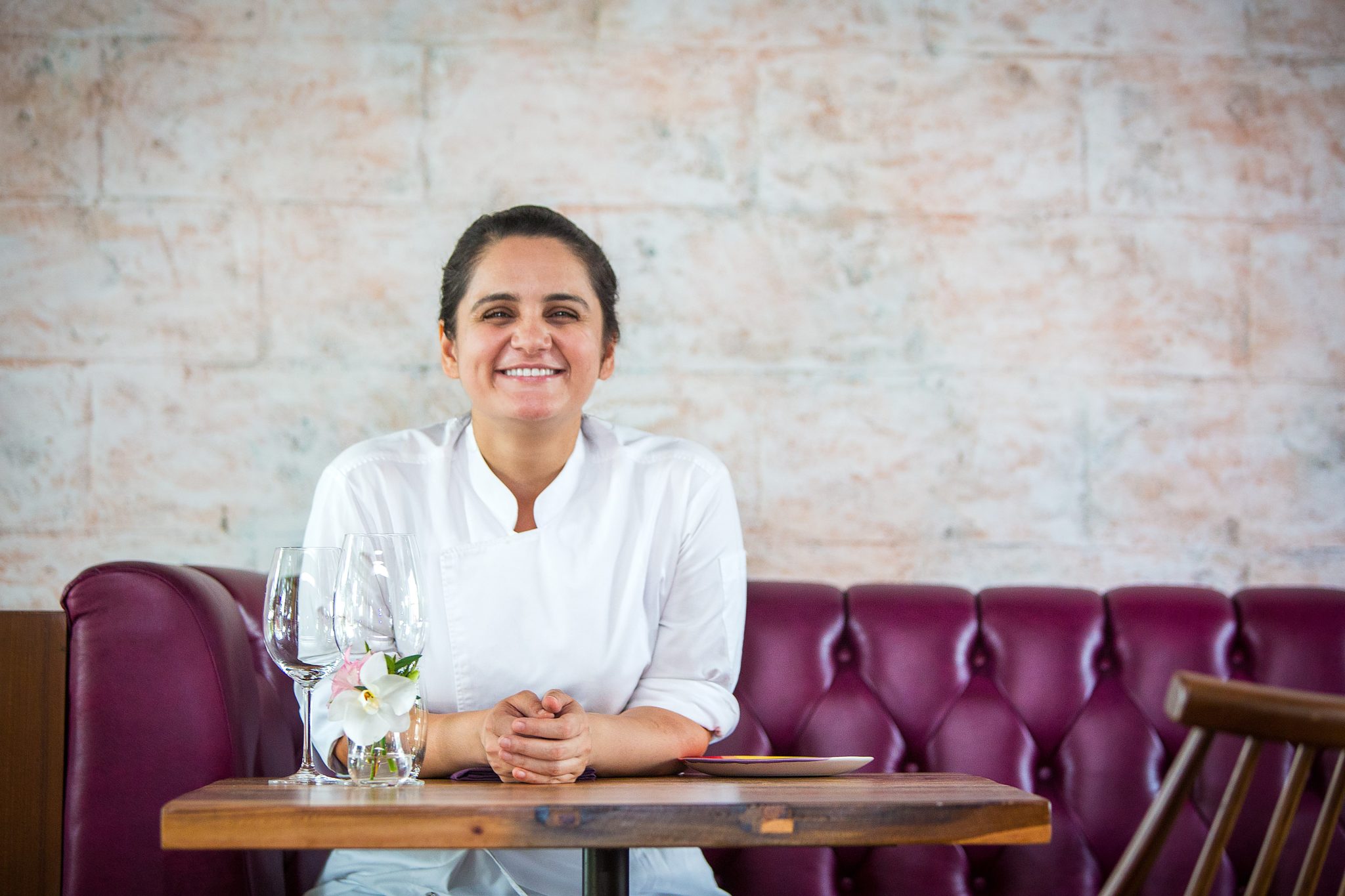 Chef Garima Arora Michelin star
[yasr_overall_rating]
Chef Garima Arora
---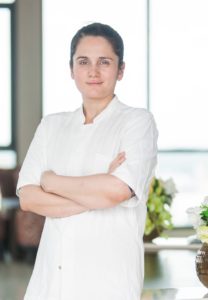 The women who just wrote History. First Indian women Michelin chef
As Featured in Fine dining Indian Food Magazine December 2018 issue.
Garima Arora's culinary journey all began in her family's humble kitchen in Mumbai, India. She was mesmerized by her father's joy as she watched him recreating dishes from his frequent travel. From that point on, she knew that she would one day open her own restaurant and it was only a matter of time. Despite her love of food, it took her some time to return to the kitchen. She first enrolled at Jai Hind College where she graduated with a degree in Mass Media. Garima worked briefly as a journalist before returning to her culinary roots. She left Mumbai for Paris to study at Le Cordon Bleu and since then never looked back. For the last decade, Garima has worked alongside many world-renowned chefs such as Gordon Ramsay in 2011 and René Redzepi from 2013 to 2015. In the fall of 2015, she packed her bags once again and relocated to Bangkok to join the Gaggan restaurant group.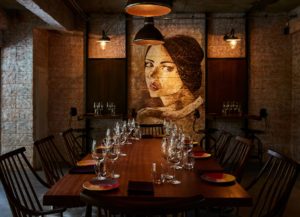 As she explored the jungle and tribal markets of Thailand, she grew more and more inspired by its abundance of produce and incredibly rich flavors. At 30 years old, guided by her desire to serve contemporary and culturally relevant food, Garima opened her restaurant, Restaurant Gaa, in Bangkok. Her mission is to discover novel ways to transform locally harvested and seasonal ingredients into personal culinary experiences.
* Career timeline:
2010: Graduated from Le Cordon Bleu, Paris
2010: Quartier du Pain
2011: Verre by Gordon Ramsay / Table 9 Kitchen
2013: Noma
2016: Gaggan
2017: Opened Restaurant Gaa in April
About Restaurant Gaa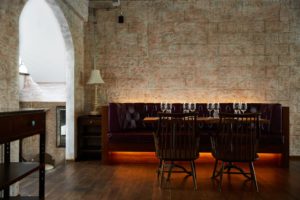 Restaurant Gaa, led by Noma-trained, ex Gaggan sous chef, Garima Arora and an international team of chefs, officially opened its door in April 2017 in Bangkok. Gaa was born out of Chef Garima's determination to synergize the connection between India, her native country, and Thailand. When Chef Garima arrived in Bangkok, she instantly fell in love with both the similarities and differences this country has to offer. Gaa is her journey of rediscovering her roots and discovering the new territory. Chef Garima taps into techniques from around the world and applies them to locally sourced ingredients to create something uniquely theirs – an approach that is best described as "Modern Eclectic Cuisine." Everything that is served to the guests is freshly prepared in-house with immense thought and care.
Philosophy Restaurant Gaa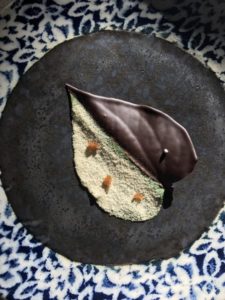 GAA stands by the belief that food should reflect the richness and variety of its land and the moment in time. Here the food captures the vibrancy of Bangkok and its amalgamation of cultural influences. The team makes it their mission to explore interesting ways to transform local, seasonal humble ingredients into something that's unheard of and completely new.
Craftsmanship At Restaurant Gaa, it is all about the transformation of ingredients. In an in-house room dedicated to fermentation, this is where the team uses the combination of craft and science to explore local ingredients in order to create new flavor palettes. All of the condiments used in the food were born here, start to finish, from the cultured butter to fish sauce, with no fillers or MSG. The food tastes different and more complex because of the different path taken to achieve the flavors.
Menu Restaurant Gaa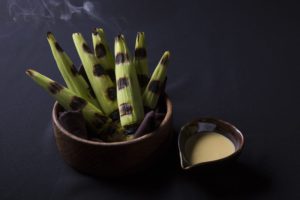 Gaa offers 2 menus: 10- and 14-course meal at 2,400 and 2,900 baht respectively. The restaurant offers wine selections from respected trailblazing producers from around the world, most of which promote natural, biodynamic and organic practices. To compliment the food, they also offer juice pairings with light and refreshing juices and kombucha that are made fresh daily. Restaurant Gaa also offers signature cocktails made with ingredients that are fermented and pickled on-premise.
Chef Garima Arora's Interview with Finediningindian Magazine
How you become a chef and why ?
I knew all along that I wanted to be a cook. It was after 6 months working as a journalist that I decided to do it then. Cooking is a young person's game as it is very demanding especially physically. I wanted to do it while I can give 100%.
What message you want to give to young chefs out there ?
Keep your head down and work hard. There is no substitute for hard work. Ever.
How you explain your style of cooking?
Cooking, to me, is a cerebral exercise so I would say intellectual. Every time we cook, we ask the questions like "why are we doing this?" or "does it make sense?".
What are your memorable achievement in your professional life? why it was important for you ?
Receiving our first Michelin star is definitely one of the most memorable moments in my professional life. The way I see it is that this achievement is much bigger than me. I hope this recognition paves way for the future generation of chefs and everyone across all industries and gives them the confidence to pursue their passion.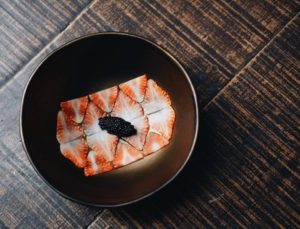 what is your concept of a writing a menu for your Restaurant and how a new dish makes to the menu list?

At Gaa, taste comes first. Everything that we put on the plate has to make sense to the flavor of the dish. That's my take on it. We'd never add something just for the sake of it.
How you develop your team, what responsibilities and freedom you give to your juniors ?
When I hire new staff, I make sure they each bring different skill sets to the table, preferably ones that I do not have. This way we make a cohesive well-functioning team. My current team and I are extremely diverse. At this point we have 7 nationalities, I believe. They're like family to me. 90% of my team is the same people since opening night last year, so they have quite a clear understanding of what I expect from them.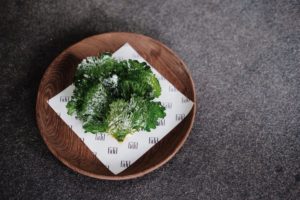 How you keep up to date with a constantly evolving world's culinary scene?
I eat.
one of your worst food critic or comment you received and how you dealt with it?
One time my father called out that my risotto was not al dente. If you know me, you know my father is the most influential figure in my life, especially in terms of food. So that really hit me as a young cook, but that moment taught me to be able to take criticism and believe that it will push you to be better.
What would you like to do more for a chef support system in helping each other in achieving success? Cross promotion ..
Share resources, time and ideas. It's not about protecting what you know but giving a chance for others to develop something new.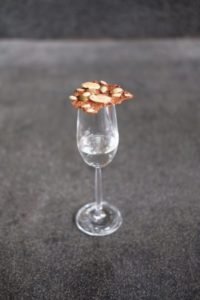 Any daily rituals you do and how it helps you to stay active, Motivated ?
I try to go to a spin class in the morning as often as possible. What I find is that I feel more tired if I don't move my body. It sounds counterintuitive but it's true. I feel best when I get enough exercise in between my work schedule. That helps me to feel alert and focused in the kitchen.
How you judge a young chef and how you test him for the long term?
What I look for is commitment and consistency. You're never going to have a perfect worker from the get go, the best hope you can have is people who will learn and grow with you along this journey.
What will be Indian cuisine & Indian chef's future according to you, what should be Indian chefs approach in making Indian cuisine best in The World?
Look no further than your own culture for inspiration. Our Indian culture is so rich. All you need to do is look around you instead of looking out to the Western world.
Name top five Indian restaurants around the world according to you?
I would prefer to not answer as I wouldn't want to leave anyone out.
Name Top Five Indian chefs of all Time according to you ?
I would prefer to not answer as I wouldn't want to leave anyone out.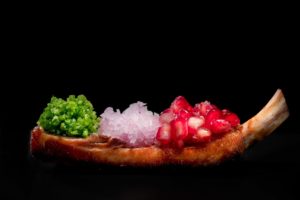 A Book or an Incident that influenced you and how it changed your approach to life?
My time working at Noma changed me completely not only as a cook, but as a person. It made cooking a cerebral experience rather than it being a blue collared job. It completely changed the way I looked at food and cook today.
How you choose an Indian restaurant to eat with the family, what dishes you look for in the menu?
We like to try new things as a family. Most of the time, we go for ethnic or regional Indian restaurants and have dishes that we've never have before.
Does classic or modern dishes stand ahead of time , why according to you ?
Both have their own place in history. Without the classic, the modern wouldn't have been born.
Submit Your Review
[yasr_visitor_multiset setid=2]