Chef Mujeeb ur Rehman
[yasr_overall_rating]
Chef Mujeeb ur Rehman fine dining Indian
---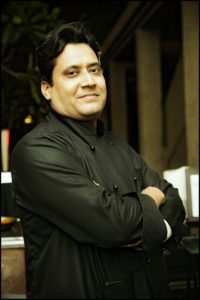 Chef Mujeeb-ur-Rehman, holding an experience of more than a Decade, well versed with the nuances of many regional variations of Indian cooking and various cooking styles. The passion for cooking and innovating new recipes was developed as his great-grandfather was associated with The Royal kitchen of Awadh, deputed by the Nawab of Awadh for organizing and redefining food and developing new delicacies. In older times where there was a quite stiff competition in the trio of Awadhi, Mughlai and Hyderabadi suppositions with regards to its food, culture and many other considerations. The ultimate vitality of Awadhi Food being distinct, the super-refinement of food and flavors which lacks to be found in any other cuisines of India. The inherited resentment gives him a new sense of Excellency in the culinary field. His veneration towards regional cuisine and hospitality gets him involved in all aspects of the regional variations of Indian cooking.
AFREEN FOODS LLP Previously known as Kitchenett-E- Awadh which was founded in 2000- by Chef Mujeeb-ur-Rehman. He is the master of the finest Indian Royal cuisines. His extensive research on North West Frontier, Awadhi, Rampuri, Hyderabadi, Kashmiri (Both Wazwan & Pandit Version) and Mughlai (Old Delhi Food) cuisines dishes out exemplary delicacies. His contribution in spreading the wealth of culinary knowledge of Royal cuisines is remarkable. After an extensive research on Royal cuisines, Chef has come up with myriad dishes to tantalize the palates with vivid flavors. Academia: . Bachelors Degree in Science . Masters Degree in Business Administration With his culinary brigade, he has been mastering in food festivals across the country & abroad spreading distinct flavors & fragrances. Specialty Cuisines: . North West Frontier . Kashmiri . Awadhi . Mughlai . Rampuri,Hyderabadi .
Unique Selling Point: .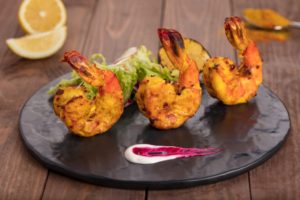 Our vision of delivering the original and authentic flavor of a specific categorized cuisine, for which we have the original Master Chefs from the specified place itself. . We proudly distinct ourselves for serving Muslim Vegetarian Food. To be called as the only in India to have fluent command on Muslim vegetarian food, which marks our reach as an icon in many high-end Marwari, vegetarian and Jain weddings and events Services: Restaurant Management, Menu Designing, Staff Training, Workshops for Leading Hospitality Institutes, Food Festivals, Destination Weddings, ODC, Theme Parties, Lavish Weddings and many more. Afreen, Dine, and Delivery: Apart from being a Chef,
Rehman Mujeebur is also a restaurateur. Founder of the Awadhi restaurant in Lucknow, Afreen- Dine and Delivery. Dedicated to serving healthy and hygienic food at Affordable prices. The servings at the restaurant do not include using of vegetable ghee. The vision of motto is to serve the best of Awadhi cuisine at pocket-friendly prices.
Our Vision
" To be the world's best fine dining Indian cuisine website and magazine"
We strive to achieve this by providing a platform for all Indian food lovers around the globe.
Finediningindian Magazine previous issues
---
[thb_image image="5008″ img_link="url:http%3A%2F%2Ffinediningindian.com%2F2017%2F07%2F05%2Ffine-dining-indian-magazine-july%2F|title:Finediningindian%20Magazine%20July%202017%20Issue|target:%20_blank|"]
[thb_image image="4356″ img_link="url:http%3A%2F%2Ffinediningindian.com%2F2017%2F04%2F15%2Ffinediningindian-food-magazine-march-issue-2017%2F|title:Finediningindian%20Magazine%20April%202017%20Issue|target:%20_blank|"]
[thb_image image="4455″ img_link="url:http%3A%2F%2Ffinediningindian.com%2F2017%2F05%2F07%2Ffinest-indian-food-magazine-may-2017-issue%2F|title:Fine%20dining%20Indian%20Food%20Magazine%20May%202017%20Issue||"]
Submit Your Review
[yasr_visitor_multiset setid=2]