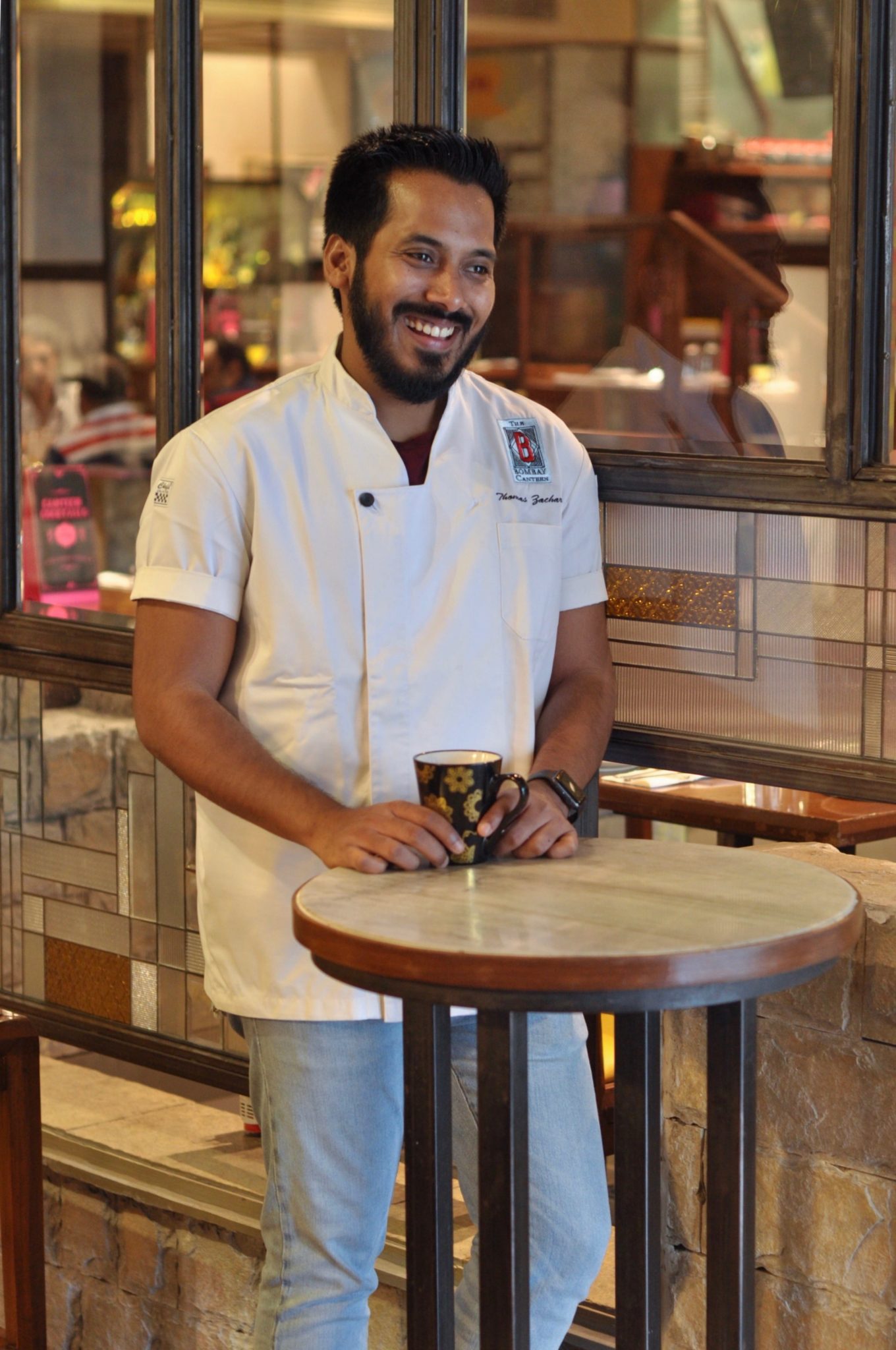 Chef Thomas Zacharias 
[yasr_overall_rating]
Chef Thomas Zacharias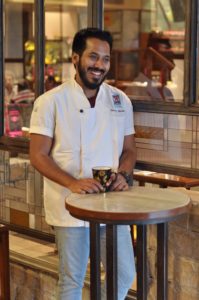 Chef Thomas Zacharias who studied at the famous Culinary Institute of America.
worked at three Michelin le Bernardin by chef eric ripert.
chef-partner of Bombay canteen who now travels extensively to remote part of india in search of traditional and original recipes, ingredients. read about few questions we put to him .
An Interview of Chef Thomas Zacharias 
also featured in our december 2018 Finediningindian Magazine
How you become a chef and why?
Like many chefs, my love for food and cooking can be traced back to my childhood. I was a relatively quiet, socially awkward kid growing up, timid even. While my friends were out kicking balls on the field or playing video games, I dreamt of food. I felt like the odd kid out at the time but in retrospect, I realize I was just different. The one place where I really felt at home was in the kitchen—my grandmother's kitchen specifically. It was where I could lose my inhibitions, be myself and create something I cared about which also tasted delicious.
But it was not just about the taste of the food. Here was this marvellous thing that not only satiates appetites but also brings people together unlike anything else. My grandmother's cooking fascinated me because quite simply, it made people happy. I wanted to be like her, to have that 'super power' that gave so many people joy. And here I am, over two decades later with the opportunity to do exactly that every single day.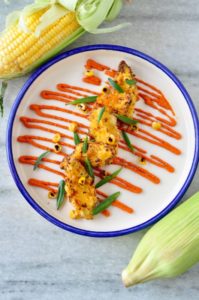 What message you want to give to young chefs out there?
Stay passionate, be resilient, have fun and know that you need to be constantly learning while you go through this life as a food professional. It's not an easy industry to work through, and there will be days when it gets so crazy you'd want to give up. But you just need to power through and come back the next day charged up and willing to take on the battle with a smile.
For the first few years, focus on just learning as much as you can from the best chefs you can possibly learn from. Do not chase higher positions or salary. Rough it out in the beginning, get the right training, and it'll definitely pay off in the end.
How you explain your style of cooking?
My style of cooking is ingredient and flavour driven. I have a minimalistic expression of food and tend to exercise a lot of restraint when putting elements together on the plate. As a chef, I try and be honest to the recipes and techniques I take inspiration from, and create dishes with bold flavors and a balance of different textures, food that is crave-worthy and not contrived.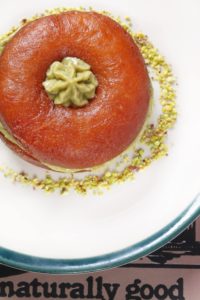 What are your memorable achievement in your professional life ? Why it was important for you ?
I've been lucky enough to get incredible opportunities to shine at various stages of my professional life. Whether it was being a valedictorian at both my colleges (WGSHA, Manipal & The Culinary Institute of America, New York), being Editor-in-chief of the campus newspaper at The Culinary Institute of America (through which I got to meet many incredible chefs like Ferran Adria, Grant Achatz and Jose Andres), getting to work at 3 star Michelin restaurant Le Bernardin in New York City, each of these achievements have shaped me into the chef I am today and the one I'm evolving to become in the years to come.
As a chef, the moments that are truly memorable however are the small ones, like that elderly couple calling me out to their table to tell me how wonderful their meal was and how it reminded them of their childhood. Or when I see an entire kitchen team of happy faces after a smooth service. These small achievements are really what bring me happiness as a chef.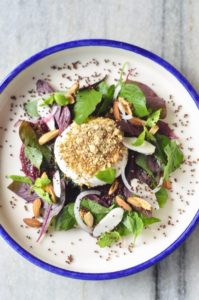 What is your concept of writing a menu for your Restaurant and how a new dish makes to the menu list?
Our menu philosophy at The Bombay Canteen is to showcase regional Indian cuisines and celebrate local, seasonal ingredients in fun and exciting new ways. We look at introducing new dishes every season, food with has context to India in some way and pays a tribute to our wonderful country. The menu needs to have a balance of flavours, colours, textures, cooking technique and regions of inspiration. New dishes are usually inspired by recipes I have learn through traveling across different parts of India, or by indigenous vegetables and seafood which are at their prime. It is important to me that we first recreate those original, traditional recipes as closely as possible before innovating upon them. We then look at elevating those recipes in various ways but only minimally, without taking away the integrity of the flavours they're inspired from.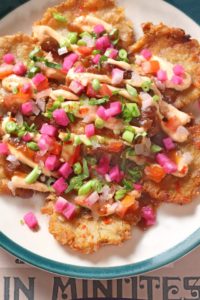 How you develop your team, what responsibilities and freedom you give to your juniors?
as per Chef Thomas Zacharias 
Having a great team of cooks is extremely important to me as a chef, and I spend as much time nurturing them as I do on creating new dishes for the restaurant. We emphasize on some core values in our kitchen such as respect, equality, teamwork, consistency and organization, and make sure these are practised on a daily basis. Though initiatives like our Friday Family Meals and the Indian Ingredient Program, the cooks are also given the opportunity to take on leadership roles for smaller tasks and demonstrate creativity of their own so as to prep them to be great culinary leaders in the future.
How you keep up to date with a constantly evolving world's culinary scene?
As a chef, it is important to be a student all your life. The learning can never stop and I try and evolve constantly in every way I can. Food travel is a very powerful way of learning about various cuisines. Through the internet and social media, I also stay in tune with what other chefs around the world are doing, but I try not to be influenced by them too much so that I can retain my own individualistic style of cooking.
One of your worst food critic or comment you received and how you dealt with it?
One of the earliest feedbacks we got about our food was that a lot of the dishes had similar flavour profiles and none of them truly stood out. This could've been because we were trying to play it safe with the flavours so that it would be favourable to many different palates. Having travelled across various parts of India over the last four years, I have been lucky enough to taste the nuanced variations in the food in each region, and we have since tried to bring those out in our interpretations of those dishes.
What would you like to do more for a chef support system in helping each other in achieving success? Cross promotion ..
We have a close knit network of chefs within Mumbai with a lot of camaraderie amongst all of us. We share not just suppliers and sources but also help each other out in times of need. Moving forward, I would like to extend that community to welcome more upcoming, talented chefs and build the industry to be stronger and more synergized.
Any daily rituals you do and how it helps you to stay active, Motivated
I try and spend some time every day meditating, getting some exercise (either by running or playing badminton) and also taking time off to slow down and focus on hobbies like reading, gardening and music. Maintaining a work life balance is difficult in this profession but its something I'm continuously working towards.
How you judge a young chef and how you test him for the long term?
Our hiring process is different from other professional kitchens where candidates are asked to cook dishes for the chef to taste before being hired. At The Bombay Canteen, we rely on a stage system wherein cooks are asked to spend a few days working full shifts in our kitchen. They are assigned to shadow an existing cook on a particular station and given basic tasks to complete. Through this process, I am able to assess many qualities in the candidate such as their attitude, enthusiasm, cleanliness, speed, ability to take direction, and their standards of quality. More importantly, this gives the candidate a chance to experience our kitchen and also decide whether they can see themselves learn and grow with us. This mutual assessment I've found is critical in building a team that not just lasts but also thrives in our kitchen.
What will be Indian cuisine & Indian chef's future according to you, what should be Indian chefs approach in making Indian cuisine best in The World?
Some of the most talented chefs in India are currently cooking Western cuisines and working with non-indigenous ingredients. The majority of chefs who are helming high-end Indian restaurants on the other hand are simply recreating and innovating upon the popular recipes which have always found a place on most menus. For Indian cuisine to be truly recognized, we as chefs need to work towards harnessing the richness of cuisines and ingredients we have in our country and bring them to our restaurant tables to represent real Indian cuisine in its different avatars.
Name top five Indian restaurants around the world according to you?
Amongst the ones I've eaten at, I can only name Bombay Bread Bar, Gymkhana, Indian Accent & The Bombay Canteen (shameless plug) for now. I am told by reliable peers from the industry that restaurants like Jamavar, Campton Place, The Cinnamon Club, Gaggan are exceptional as well.
Name Top Five Indian chefs of all Time according to you ?
Floyd Cardoz, Manish Mehrotra, Srijith Gopinath, Gaggan Anand, Vivek Singh
A Book or an Incident that influenced you and how it changed your approach to life?
In 2013, during a food trip across Europe, I got the opportunity to dine at Osteria Francescana, currently rated the No.1 restaurant in the world, which changed my entire outlook towards food and my philosophy of cooking. I had, until then, been cooking European and Western cuisines for close to 6 years without ever exploring anything to do with Indian food.
Chef Massimo Bottura passionately described how he was inspired by his grandmother and what he was trying to do in his own way was to promote the cuisine of his region of Modena. This was a moment of epiphany for me, realizing that instead of spending all my time, energy and focus on Western food, I should at least explore the regional cuisines of India. This eventually led to my first food trip across India in 2014 and subsequently a complete shift of my cooking philosophy towards being India inspired ever since.
How you choose an Indian restaurant to eat with the family, what dishes you look for in the menu?
I venture out to restaurants where there's love and soul in the food, and hopefully where I might get to try something new. When ordering off the menu, I look for dishes that I believe reflect the chef's style, the ones through which the chef is trying express his creativity and vision.
Does classic or modern dishes stand ahead of time, why according to you ?
Classic or traditional recipes in regional Indian cuisines are those that have been fine tuned and perfected by those cultures and communities over many many years. They're usually cooked with local, seasonal ingredients and tailored for the climate and people of the region. Given that they have already withstood the test of time, they will continue to remain so without being overshadowed by modern cuisine.  Modern dishes on the other hand are often based on trends and usually will not last the test of time unless they are inspired by or rooted in classic dishes and not contrived.
Submit Your Review
[yasr_visitor_multiset setid=2]