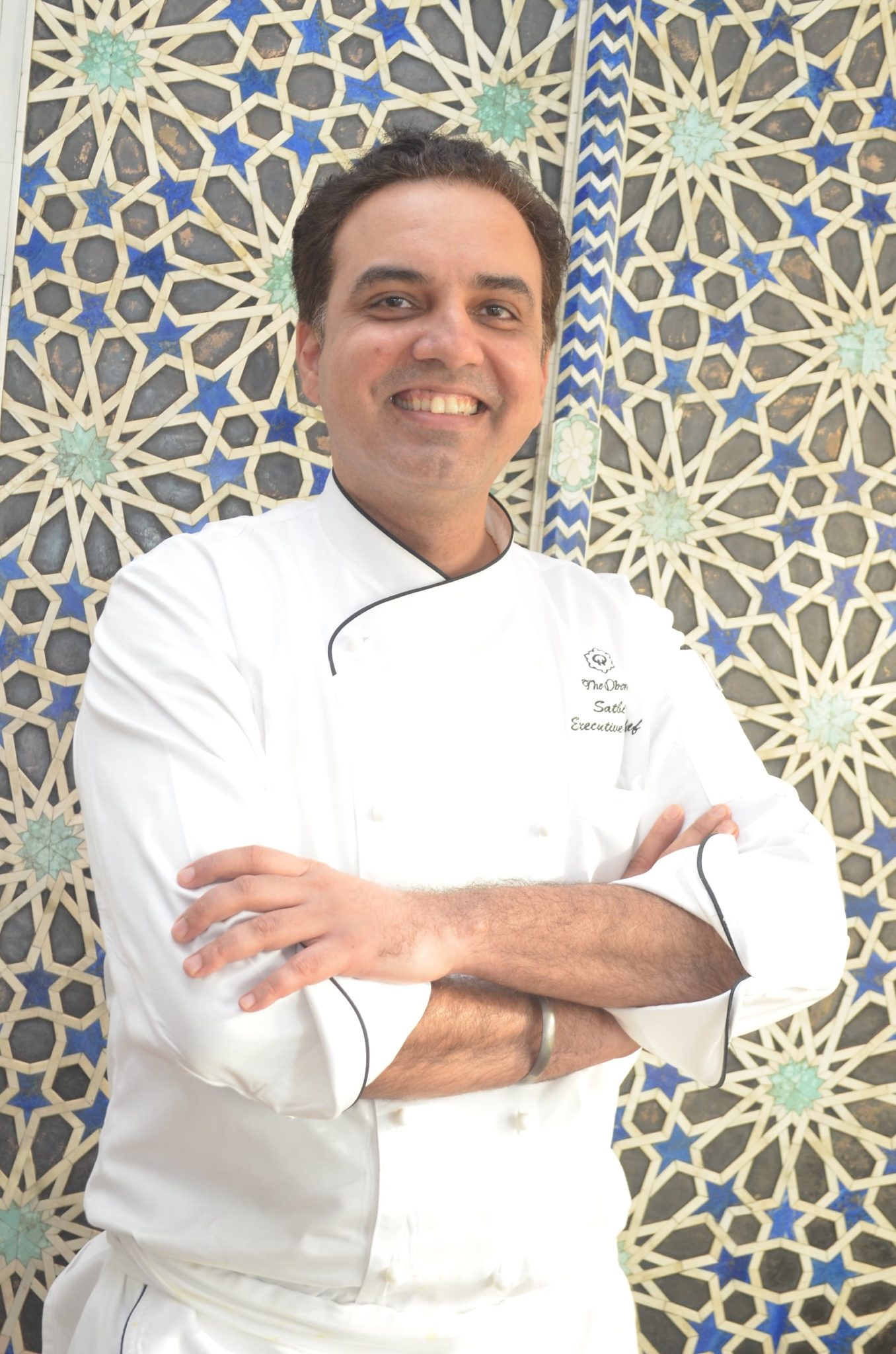 Chef Satbir Bakshi Oberoi Mumbai
[yasr_overall_rating]
Chef Satbir Bakshi Oberoi Mumbai
Chef Satbir Bakshi  Oberoi Mumbai . has been part of The Oberoi, Mumbai for over 12 years now.
He completed his education in New Delhi and Hotel management diploma from IHM, Ahmedabad. He joined hotel Le Meridien, New Delhi and worked there for 2 years. In the year 2003, he joined The Oberoi Mumbai, as sous chef. When The Oberoi, Mumbai re- opened in 2010, he returned as an Executive sous chef. In 2011, Satbir took over the responsibility of the kitchen and within 3 years, he became the Executive Chef.
I feel proud to say that the team of talented chefs who are so passionate that they keep trying new things every now and then. According to me a team of 70 minds constantly thinking, works better than myself doing the thinking alone. I believe, to stay relevant in this competitive field one has to keep reinventing oneself as today's guests are well travelled and knowledgeable and it is important to draw from the strengths and experience of one's team members in order to be on top of the game.
How you keep up to date with a constantly evolving world's culinary scene?
Our culinary teams today are driven by the passion for experimentation and a love of local seasonal ingredients along with a commitment to working closely with Local Suppliers. We particularly see our guests enjoy the playful deconstruction of dishes and the classical fine dining approach of fresh ingredients. The dining experience is unlike any other- as much about food as immersion into simple, thoughtful use of
Ingredients and their presentation.  As the world comes closer, cuisines are being discovered and re-discovered. The curry, especially, has adapted to whatever environment it has been exposed. And in a way, it has managed to grow beyond India.
The most ever enjoyable meal you have ever had?
Ata newly opened a vegetarian restaurant named "Burma Burma' which is inspired by Burmese home-style food, the fare was flavourful & yet so simple and light. I think I liked it more because I went in with very little expectations, considering it a vegetarian restaurant. But I must say I was shocked in a very positive way.
Chef Satbir and his entire culinary brigade at The Oberoi firmly believe the great importance of local ingredients, lets here his thoughts behind it,
"To explain firstly, the advantages of sourcing locally is to
provide our guests the finest of ingredients that are fresh, seasonal and grown locally, for example the all day dining restaurant at The Oberoi, Mumbai –Fenix has explored recipes and delved deep into the complexity of ingredients to develop a pioneering menu of healthy alternatives that do not compromise on portion, size, flavour or cuisine. This comes from the philosophy that nothing gives more flavor to a dish than fresh ingredients. The Eat healthy menu has gone through rigorous trials for each of the dishes. The key focus has been in selecting the right ingredients (mushrooms, broccoli, asparagus, shrimp, salmon, snapper to name a few) and cooking techniques such as stir frying, grilling, sautes and a liberal use of the tandoor. New varieties of superfoods, quinoa, as well as cous cous also feature on the Eat Healthy menu at Fenix"
What will be Indian cuisine & Indian chef's future according to you, what should be Indian chef's approach in making Indian cuisine best in The World?
We would like to bring back regional Indian food into being a more popular choice for people. It is not enough to say my grandmother makes the best dal. We would like those talents and recipes to come out in the commercial space and cater to a much larger audience. It makes future sense because the returns on investment in this revival journey can be rewarding. Once recipes are retrieved, adjusted for contemporary palate and standardised, these can be included in menu and pull patrons with their novelty.
A Quick Rapid Fire with ' chef Satbir Bakshi  Oberoi Mumbai'
If you weren't a chef, you would be?
A fighter Pilot with IAF
An ingredient you hate cooking with?
No ingredient is bad enough for a chef to hate it, it depends on what you make out of it.
If you could eat only one thing for the rest of your life, What it would be?
Cold Cuts, especially Parma Ham, I can eat it for Breakfast, Lunch & Dinner.
Your favourite cheat in the kitchen?
There are few but they are not to be shared.
The most famous person you have cooked for?
Bill Gates & Amitabh Bachchan
What message you want to give to young chefs out there?
Chefs today have refined recipes, created new dishes, paid more keen attention to the quality of ingredients and redefined presentation. One must know that no matter how successful you are in adapting your cuisine to suit foreign palates, all revolutions have to be indigenous. Indian chefs are inspired to curate menus primarily keeping Indian guests in mind and look beyond the usual dishes to create a revolution. For example at Ziya, our modern Indian restaurant, one can expect a certain rhythm that encapsulates interesting story telling with each dish features in a tasting menu at Ziya.
The focus is on bringing back the enthusiasm to our rich culinary treasures and highlighting regional recipes via structured recipe documentation and uniformity of flavours across.
He is passionate about reading books and keeping himself updated with the latest trends. He also loves investing his time in Chess. He believes it helps him sharpen his mind. Married, with one son, he is a family man. Any spare time from work is spent as qualitatively as possible with his son and lovely wife.
Article By special corespondant Sana Qureshi
Submit Your Review
[yasr_visitor_multiset setid=2]