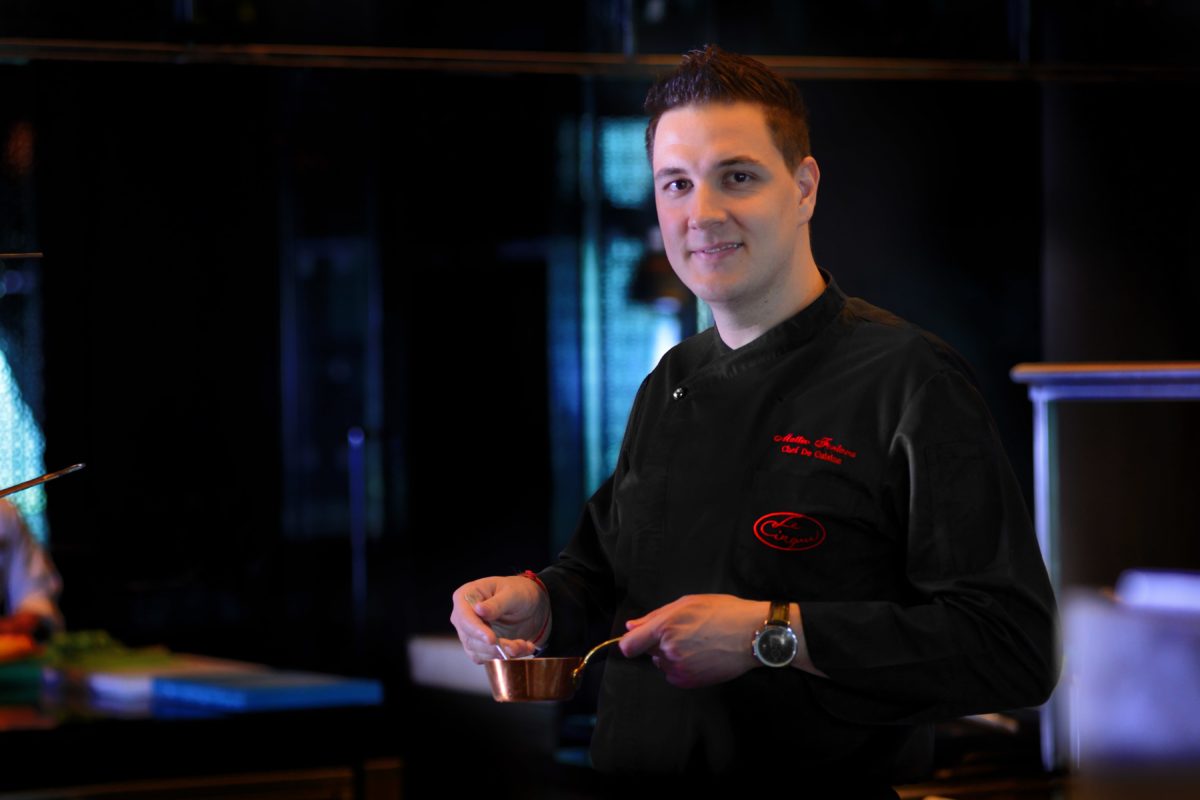 Le cirque signature
le cirque signature Leela Mumbai
Le Cirque Signature, at The Leela, Mumbai introduces the special menu, exclusive creations of renowned Chef Matteo Fontana

le cirque signature Leela Mumbai, undoubtedly one of the exclusionary hotels in the city, known for all its professionalism & expertise in providing its guest an experience of lifetime.
The globally renowned Maccioni Restaurant Group's fine dining restaurant Le Cirque Signature.at The Leela Mumbai introduces it's special menu, exclusive Italian creations of Chef Matteo Fontana.
Chef Matteo Fontana, (Corporate Chef at Le Cirque, The Leela, Mumbai)  constantly endeavours to bring something fresh and exciting to the table. He firmly believes in preserving the authenticity of his ingredients while being playful with colours, textures and compositions in order to create a visually stunning dish. Matteo's cooking style is a true reflection of his culture and his special menu at Le Cirque Signature at The Leela Mumbai will feature his signature creations.

The Exclusivities of the special menu are below
Creamy Burrata with Caramelized Figs (V)  Sour plum puree, balsamic caviar

Beetroot Cured Scottish Salmon Fillet with Chilled Asparagus Green apples, cucumber gel, roasted almond flakes, buttermilk dressing
Sommelier's recommendation Prosecco Superiore, Carpene Malvolti Conegliano Valdobbiadene

Pumpkin and Smoked Scamorza Barley Risotto (V) Amaretto crumbles micro greens salad

Fresh Scallops and Lime Risotto Cooked in Lobster Bisque Sicilian capers flower, fresh basil cress
Sommelier's recommendation Sauvignon Blanc, Brancott Estate

Hand-Cut Black Truffle Fettuccine in Black Truffle Sauce (V) fresh morel mushrooms, Parmesan fondue, black truffle shavings

Ravioli Stuffed with Barolo Braised Duck Leg Carrot veloute', rosemary morel mushrooms, leeks "spaghetti", parsley foam
Sommelier's recommendation Pinot Noir, Brancott Estate

Texture of Eggplant (V) Olives and capers sauce, okra, roasted cherry tomatoes
***
Paupiette of Chilean Sea Bass Creamed leeks, crispy potatoes, Barolo sauce

Grilled NZ Lamb Chop with Smoked French Butter Pumpkin puree', fondant vegetables, lamb jus
Sommelier's recommendation Syrah, Chateau Ste Michelle


Churning out his culinary expertise for giving the guest an unforgettable dining experience like never before.
Chef believes that India is on the brink of a culinary revolution and looks forward to adding to its rich culinary fabric by curating an unforgettable dining experience for his guests.
Our Vision
" To be the world's best fine dining Indian cuisine website and magazine"
We strive to achieve this by providing a platform for all Indian food lovers around the globe.