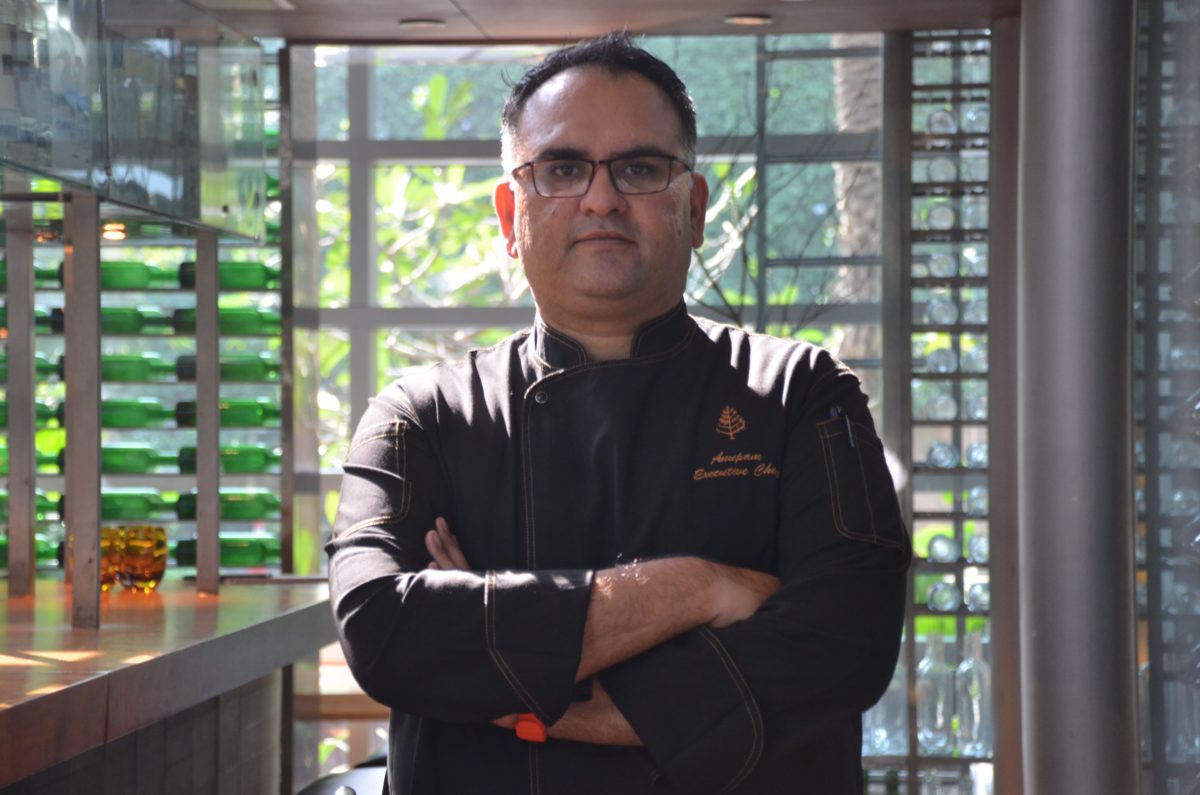 Chef Anupam Gulati
Chef Anupam Gulati | Four Seasons | Mumbai
An e-interview of the Talented chef Anupam exclusively for Finediningindian Magazine
---
Provided by blogger and Influencer Sana Qureshi
---

How you become a chef and why?
My grandmother was a fantastic cook, when we were very young; we spent a lot of time with her in Dehradun. She would only cook and eat fresh produce handpicked from her kitchen garden and slow cooked over an angeethi (a small charcoal fire). Those were really fun days and would get me excited,
We used to have a homemade tandoor and as a kid it used to excite me to see my Mother pull out hot rotis with her bare hands. Her passion towards cooking and turning even the simplest of dishes into a culinary delight, would really make me do things and help her around daily chores in the kitchen. What started as a hobby soon became a profession.
How you explain your style of cooking?
My food philosophy is pretty simple: use the best ingredients, keep the flavors authentic.Each dish has to be a work of art. I believe that a chef is only as good as his last plate.
What are your memorable achievement in your professional life? why it was important for you ?
To become an executive chef in an Oberoi hotel and so on… i never thought that i will survive this far…
How you develop your team, what responsibilities and freedom you give to your juniors?
We work as a family and every team member shares a responsible and important part in the culinary journey, we regularly discuss and share ideas cook for each other and discuss …constructive criticism is an integral part…and each one is empowered to take decisions.

How you keep up to date with a constantly evolving world's culinary scene?
Its a ever evolving space and like they say change is the only constant.. you research and develop your selves and others working with you… and very importantly keep yourself open for learning …encourage others to share ideas..This is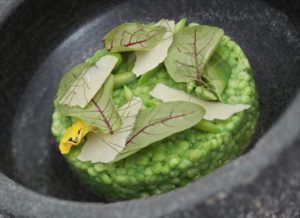 how we progress together.
one of your worst food critic or comment you received and how you dealt with it?
I guess criticism is part and parcel, but have always taken a serious note of constructive criticism, though not every criticism should be taken to heart, you should always try and improve as much as you can.
What would you like to do more for a chef support system in helping each other in achieving success?
Cross promotion. Chefs at all levels in the system or out of it should interact more … we have chefs forums where in we are not afraid of sharing ideas (which is a great) …i guess it is a great beginning.

Any daily rituals you do and how it helps you to stay active, Motivated ?
Ido listen to music a lot … and of course my wife.. she keeps me going
How you judge a young chef and how you test him for the long term?
Well attitude and willingness to learn are the two most important aspects i usually look for in young chefs… rest everything can be worked upon
what will be Indian cuisine & Indian chef's future according to you, what should be Indian chefs approach in making Indian cuisine best in The World?
Indian cuisine has a great future, the need for good Indian food will always be there… the best thing about Indian cuisine… it is simple and yet so complex… more over it is being re discovered everyday …some of the best chefs in the world have Indian origins.
Name Top Five Indian chefs of all Time according to you ?
Chef Imtiaz Qureshi/ Chef Ananda Solomon/ Chef Arvind Saraswat/ Chef Vineet Bhatia and Chef Sanjeev Kapoor, they all have contributed immensely to the cuisine and culture.
A Book or an Incident that influenced you and how it changed your approach to life?
Chef Grant Achatz….very inspiring to know that he was once diagnosed with stage 4 mouth cancer, yet he fought all odds to comeback and is a great chef, his restaurant Alinea was Number 1
How you choose an Indian restaurant to eat with the family, what dishes you look for in the menu?
When visiting for the first we always choose a mix of dishes, few staples and few experimental. Though as a family we are very Punjabi when it comes to taste
Does classic or modern dishes stand ahead of time, why according to you?
Both have their own place and identity you cannot experiment or evolve unless you are deeply rooted.
Finediningindian Magazine previous issues
---
[thb_image image="5008″ img_link="url:http%3A%2F%2Ffinediningindian.com%2F2017%2F07%2F05%2Ffine-dining-indian-magazine-july%2F|title:Finediningindian%20Magazine%20July%202017%20Issue|target:%20_blank|"]
[thb_image image="4356″ img_link="url:http%3A%2F%2Ffinediningindian.com%2F2017%2F04%2F15%2Ffinediningindian-food-magazine-march-issue-2017%2F|title:Finediningindian%20Magazine%20April%202017%20Issue|target:%20_blank|"]
[thb_image image="7707″ img_link="url:https%3A%2F%2Ffinediningindian.com%2F2019%2F03%2F07%2Ffine-dining-indian-food-magazine-march-2019%2F|title:Fine%20dining%20Indian%20Food%20Magazine%20March%202019%20Issue|target:%20_blank|"]
Submit Your Review
[yasr_visitor_multiset setid=0]