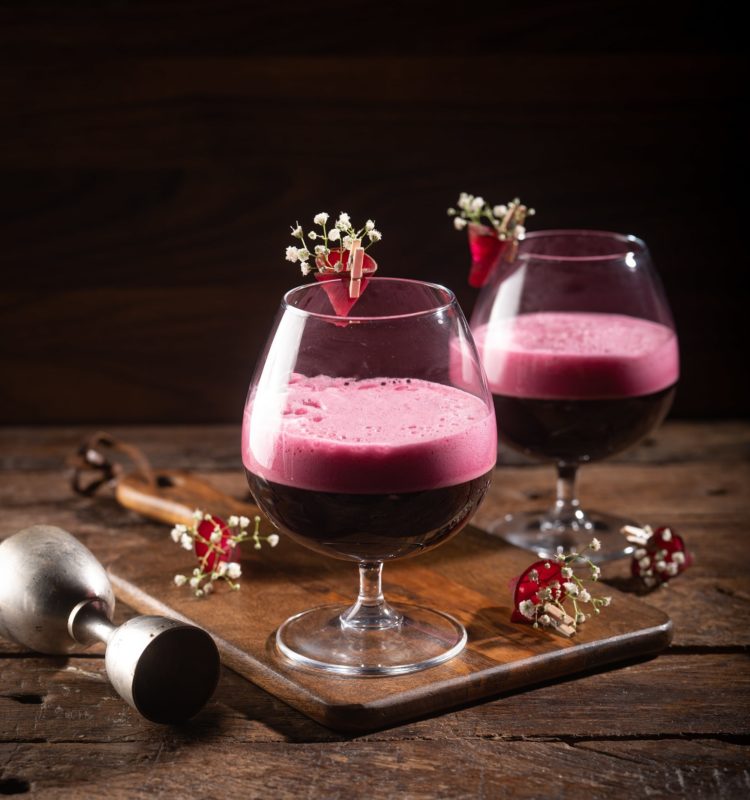 The Irish House
[yasr_overall_rating]
The Irish House Resto-pub 
A lively pub for beer lovers, sports fanatics, and gourmands in the city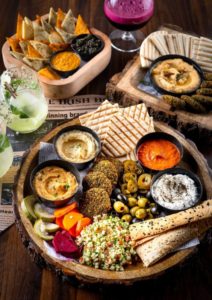 Journeying around the world for 300 days, The Irish House presents its globally crowd sourced
'All Good Inside' bar & eats menu
~Setting an all new #TheIrishMood with the first menu-philosophy change from the stables of the pub giant in the last 3 years,
this menu scores 5/5 in taste, health and fun~
The Irish House Resto-pub -wide release:
Mumbai knows that going to a bar is much like coming home – your favorite server knows your go-to drink, your designated table and even your friend preferences (for some, he might even be your favorite therapist after a few drinks *hic*). For 8 years counting, we at The Irish House have fulfilled this duty much like a marine in the army, with strict diligence and stout devotion.
It is this customer fidelity that has given birth to our all new food philosophy at The Irish House, where we now hold ourselves responsible for not just your 'great times' but also your 'consistent and conscious well-being'.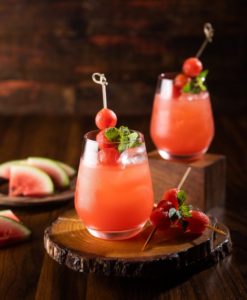 Our core team (from across the kitchen, bar, training, operations and marketing) has traversed the length and breadth of pub-loving countries across the globe, matched current gastronomy and mixology trends with Indian sensibilities, conducted repeated secret customer trials across months of experimentation to present our 'All Good Inside' menus and a brand new #TheIrishMood. Crowdsourced over 300 days from journeys across United States, London, Ireland, Europe, South America, Middle East among other countries, our team has worked overtime to ensure that not one taste metric is out of place and to ensure that you have fun while you eat food that is good for your gut and drink cocktails pleasing your liver 😉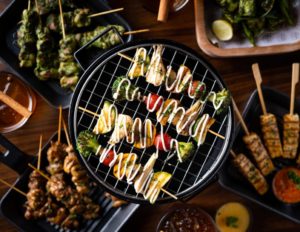 "Hunger is a good sauce, especially when it comes to innovation. This menu has been in development for over a year, when we first realised that Indian bars are making a mark across the globe but not for their food," mentions Sanju Arora, General Manager, The Irish House Resto-pub . "#TheIrishMood, we believe, is a frame of mind. It is the cornerstone of our evolution and embodies our spirit of making merry with a conscience. We dream of Irish House to be more than a bar, hence as part of this revolution, the 'all good inside' menu has been carefully crafted to bring a fresh change from the earlier one, packed with a bunch of healthier yet bar-friendly options, new flavor profiles, new ingredients and new cooking/ mixing styles for food as well as drinks. A lot of attention has been paid to ensure all dishes and drinks are brand new, with a healthy balance of vegetarian and non-vegetarian across categories to give sufficient options for lunch, dinner and everything in-between catering to all sorts of moods. As we set a new mood for patrons to come visit us, we aim to change the perception that bars currently exude in the nightlife space."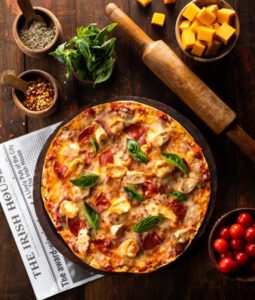 The 'All Good Inside' menu has different yet familiar flavour palettes centered around 'preference inclusivity'. There are extended grilled and baked options for clean eaters, diet-friendly food as well as cocktail options for keto/ vegan/ paleo lovers (yes, keto-cocktails!). At the same time, there are some seriously indulgent options for those looking to fulfill any and every craving for all things fried or potent! With a balance of innovative cocktails, the various spirits have been respectively matched with new flavor, fresher mixers, house-made bitters & liqueurs, few theatrics and new garnishes. The food menu brings a whole new range of house-made dips, sauces and cooking techniques to add unique, yet identifiable flavors combined with the use of new ingredients (spices, meats, seafood, vegetables), each with its own International inspiration. And the best part? These have been tried and tested across the year with patrons to ensure that our offerings are of the highest standard possible.
The food section will now introduce creative health conscious options across Appetizers, Community Eats, Burgers, Pastas, Pizzas, Mains and Desserts. The drinks section will creatively headline House Specials, Gin Corner, Community Cocktails, Shooters, Classics and Teetotaler Specials as well.
The Irish House Resto-pub Some key selections include
Eats: Pita Pan (baked pita chips with special dips), Mini Mezze (spicy hummus with grilled pita and falafels), German Imbiss (grilled sausages in german curry ketchup), Skinny Chimichurri (chicken/ cottage cheese grilled with chimichurri glaze), Skewed Jamaican (chicken/ cottage cheese grilled with jerk-spiced glaze), Messy Wild Wings (roasted and glazed chicken wings), Sloppy Ribs (braised pork ribs in a cranberry glaze), Chill-antro Fish (grilled Nile Perch fish in a cilantro glaze), Mediterranean Market (community eat with various Mediterranean dips, breads, salads), Carnivore's Grilled Platter (grilled jerk chicken, chimichurri chicken, Turkish lamb pop, roast chicken wings), Greek Gyros, Summer Garden Pizza, Caribbean Party Pizza, Charcoal Ribbons (house-made activated charcoal pasta), Lebanese Toss (Fattoush salad), Italic Stacks (grilled cottage cheese lasagna), Fisherman's Catch (grilled and baked Nile Perch fish with cilantro caper sauce), Drunken Waffle Wich (waffle sandwich with bourbon cream).
Bar: Dublin Wisdom, Gooseberry Island, Inverted Passion, Detonator, Tropical Sundowner, Eldertwist, Porter's Punch, Bourbon Fig, Orchid Haze, Dark Monk, Wine Crackle, Scarlet Head (keto), Fizzy Stalker (keto), Mega Mules (1 litre mule mugs), Irish Cauldron (giant cauldron with potent cocktail), Botanical Tray (house-infused GnTs served in large watering can), Celebration Tray (special dessert shots and a candle for a celebration)
What we began as an idea is now upon you to take to fruition. Join us as we embark on a journey to go where no pub has ever gone before. Setting #TheIrishMood, a new trend, one customer at a time with our "All Good Inside" Menu.
About The Irish House Resto-pub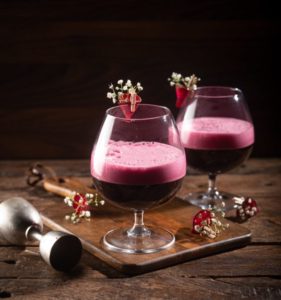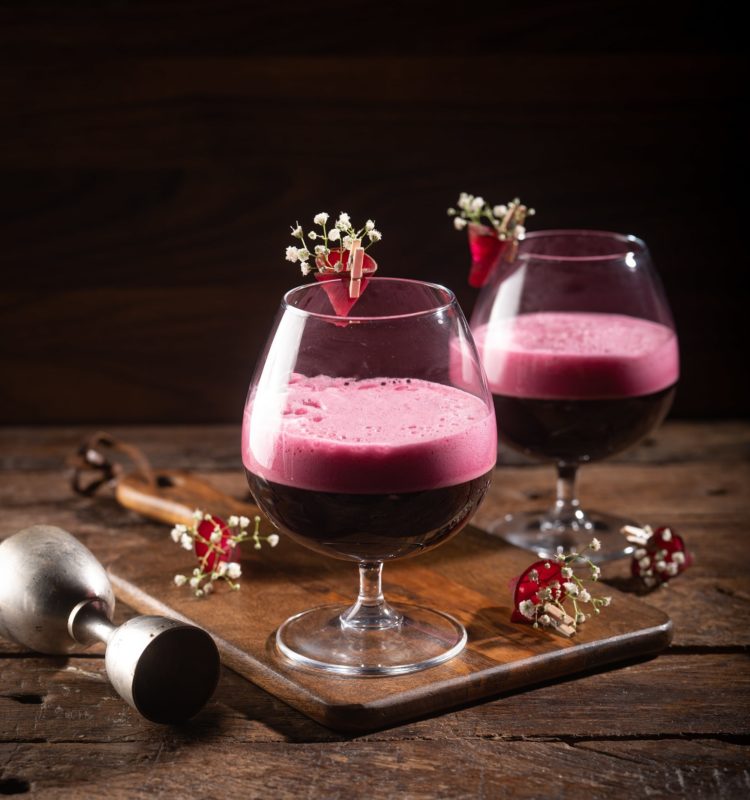 A lively pub for beer lovers, sports fanatics and gourmands of the city – The Irish House is your perfect neighbourhood hangout. The ambiance captures the spirit of traditional pubs back in grand old Ireland and emulates that same welcoming feel. Highlights of The Irish House include large screens for sports matches; brilliant ambience and an energetic vibe; amazing collection of rock-retro music; 50+ varieties of beer on tap and in bottle; unique specialty cocktails; balanced and high quality international pub food; daily unconditional happy hours; weekly, monthly and annual events; and most importantly, enthusiastic and friendly service. The Irish House has something in store for everyone – a wild night out, a hearty lunch, to catch your favourite football match live on the big screen, or just to unwind with some drinks and grub! Having won recognition ever since its inception with the first outpost being awarded the 'Noteworthy Newcomer', The Irish House has won several awards and accolades including 'Best Resto-Bar' in the Times Nightlife Awards; the 'Best Pub' in the Zomato Users' Choice Awards; the 'Best Sports Bar' in the INCA Awards; 'Best Resto-Bar' in the Indian Restaurant Awards, among others. With prominent presence of 21 outlets across Mumbai, Pune, Bengaluru, Delhi, Noida, Belagavi, Kolkata, Chennai, the Irish are coming soon to more cities across the country. To know more, visit www.theirishhouse.in.
The worlds Best Indian fine food and Luxury life stye magazine "Finediningindian".
In our September Issue we cover few great Indian chefs . Amazing Recipes from the talented Chefs .
An inside story from an Influencer who focuses On Food .
Inspiring story of chef Bali from Oberoi centre for Learning and development .
Chef anupam Gulati of Fourseasons Mumbai
we are Growing bigger and Bigger in our reach
Sincere Gratitude
for our success and leading the Indian Cuisine Vision
Finediningindian Magazine previous issues
---
[thb_image image="5008″ img_link="url:http%3A%2F%2Ffinediningindian.com%2F2017%2F07%2F05%2Ffine-dining-indian-magazine-july%2F|title:Finediningindian%20Magazine%20July%202017%20Issue|target:%20_blank|"]
[thb_image image="4356″ img_link="url:http%3A%2F%2Ffinediningindian.com%2F2017%2F04%2F15%2Ffinediningindian-food-magazine-march-issue-2017%2F|title:Finediningindian%20Magazine%20April%202017%20Issue|target:%20_blank|"]
[thb_image img_link="url:http%3A%2F%2Ffinediningindian.com%2F2017%2F05%2F07%2Ffinest-indian-food-magazine-may-2017-issue%2F|title:Fine%20dining%20Indian%20Food%20Magazine%20May%202017%20Issue||" image="7339″]
Submit Your Review
[yasr_visitor_multiset setid=2]