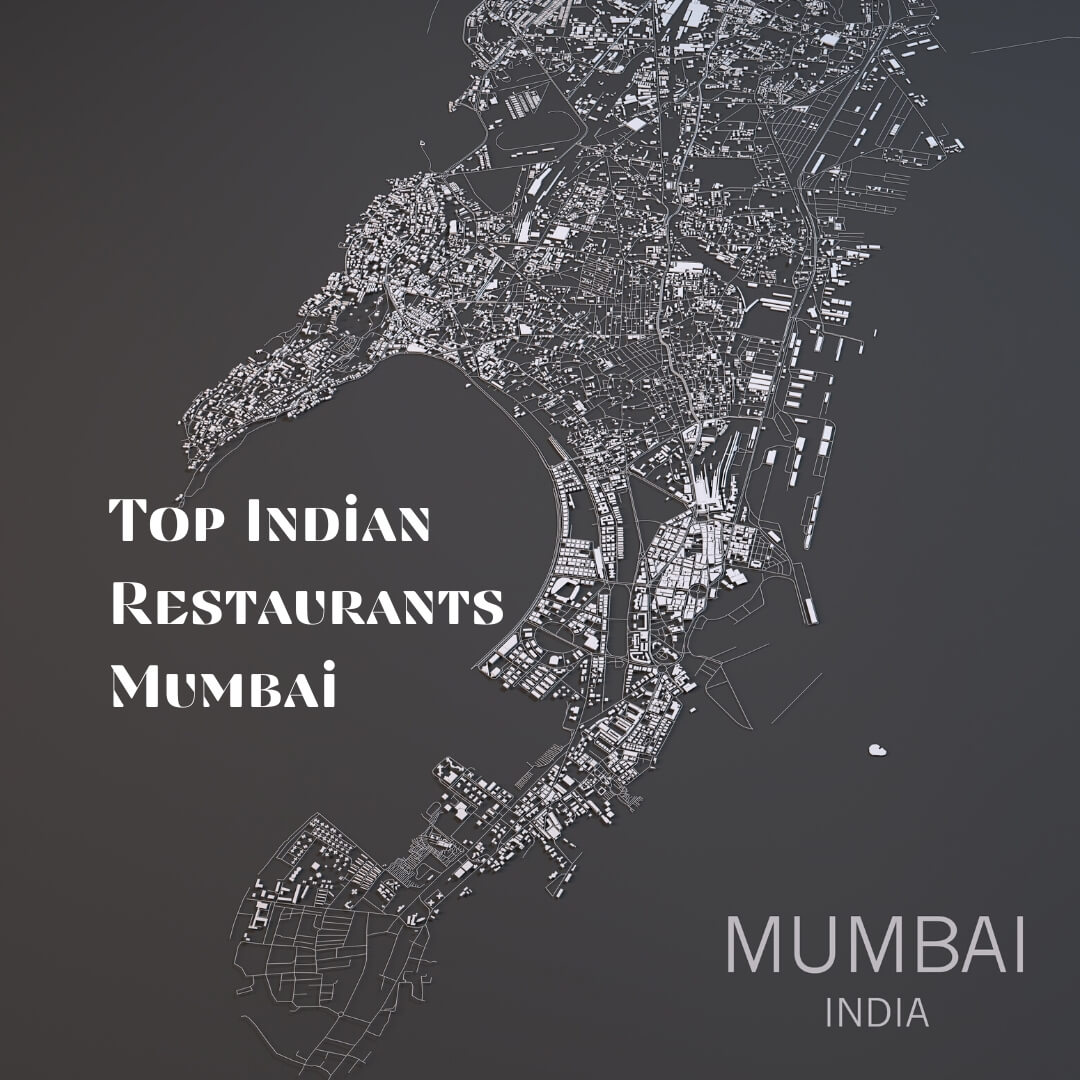 Mumbai Restaurants
[thb_image full_width="true" alignment="center" image="9159″]
[thb_gap height="30″]
Top Indian Restaurants Mumbai
Here You will Find collection Of Top 10 Indian Restaurants Mumbai Region of India.
The research is done based on customer feedback , local choices in Popular Review Platforms . To name a few
Masala Library by Jiggs Kalra , Khyber, Fort
Manuhaar Sahara Star , Maharaja Bhog
Arth , Ummrao – Courtyard By Marriott
Taste of punjab , Maya – Trident
Diva Maharashtracha , Rajdhani .
[thb_image full_width="true" alignment="center" image="9158″]
[thb_gap height="30″]
[thb_gap height="30″]
Masala Library by Jiggs Kalra
The Czar of Indian Cuisine who needs no introduction , Mr. Jiggs Kalra. The place is haven for gastronomy food lovers . Keeping the flavours intact & the fusion to perfection . Presentation & food science has a deep collaboration & this restaurant proves it quite well & apt in all. The furnished vibes of the restaurant which is a bright & decent décor giving the feel of luxury fine dining experience.
Its surely one of the best place to dine in.
Khyber, Fort
A landmark in the area. Khyber is one of a kind restaurant loved by the locals & the foreign food lovers aswell. With its age old charm, it's been successfully running since the 1980s.
Specialising in North West Frontier Cuisine of the undivided India.
Passing on the legacy generations to generation, the place have been hosting a long list of reputed personalities round the globe who've been visiting the city. It's a compulsory mention in the bucket list of every food enthusiast.
Although operating for a long span it's been managing to be the favourite of all as they re-innovate their menus & delicacies after constant intervals to satiate the changing dining preferences of their earned fan-jam.
The ambiance is truly raw, as said, it maintains the old world charm.
With very less of glamour & branding tactics, an honest passion & a magical kitchen & the entire team, the place has been ruling Mumbaikar's heart since ages.
Manuhaar Sahara Star.
This has opened just 2-3 years back and specialises in Gujarati and Marwadi thalis. An extraordinary vegetarian affair. Authentic food. The guest segment is majorly pure vegetarian & jain guest who follow the chauviyaar tradition. The ambience is glittering Indian traditional style with a soothing Indian folk music to add the experience.
The staff at the restaurant are very inviting, one will be welcomed & bid adieu at & from the restaurant with a respectful Namaskar.
Maharaja Bhog
Maharaja bhog is known for their authentic gujarati thaali. Not only delicious food but an amazing traditional serving pattern. From giving a coin in daan peti and washing hands before meal till ending with a namaskar after meal. One can have unlimited food and staff will be seen communicating in actions with each other rather then speaking. Also to solicitate family to dine together they have a maharaja thali for 4 people.
Arth | Restaurant 
A very innovative concept. The concept means, 'Going back to the Earth'. This place is a big fame holder, being designed by Gauri Khan. Auspicious with the décor, the food served is truly an eternal delight. Sticking to the concept of "ARTH" the kitchen & team focuses on cooking on a chulha, there's an open kitchen to add on the zest of the faire. Completely gas free kitchen & each dish is either being cooked on wood, charcoal or any other traditional methods. Keeping the raw impact yet being luxurious this is one of the finest place to dine in.
Ummrao – Courtyard By Marriott
One of the finest north indian restaurant in the city. Food is emense. Full of rich flavour, simple but apt presentation and there is a history in every delicacy and the chef here is so good in sharing it. Why the flavous are so and which combinations suites best with a particular dish is very well elaborated and this gives a perfect intention even before starting the meal that the food is going to be amazing. Ambiance is super soothing, dim and calmful. Ummrao
Have been in frames for bagging in many nominations & accolades.
Taste of Punjab.
Typical punjabi with regards to food and entire ambiance. They are very much known to serve amazing food and are mostly packed with guest. Average to pockets when speaking about pricing.
Right from the glass full of lassi, to the teeke gol gappe, to ghee de parathe & makhan waali daal, heavy & spicy non-veg dishes till ending with rabri & many other options to choose from, the food is par excellence.
A brilliant colourful charming décor with humorous Punjabi quotes & jokes & a lovely Punjabi music. More or less feels like you are attending a Punjabi get-together. The live bangra attracts a lot of interest of its guest. Henna artist & Punjabi ladies singing gidda & many other songs.
This is one of a place being loved by many food critics aswell.
Please note: Forget to count your calories if you plan to enjoy a meal here.
Maya, Trident
Every place has a different USP of their own. At Maya their menu has a uniqueness. They serve food of all hierarchy. Comprising from rustic to regional and going up to royal food of the Indian cuisine. Keeping in mind every part, lifestyle and level of meals eaten in the country. Something really great about Maya Is the chef who is very keen to know the feedback from guest. Of whether they liked the food or not or if there's any suggestion to be noted.
Diva Maharashtracha
Running from more then a decade now, serving authentic malvani delicacies from across the state of Maharashtra. It is a celebrity visited restaurant and is loved by many. For sure the maharashtrain styled fish delicacies are a must try. There are many other chicken and mutton dishes are also a must try. Its run by the power couples of the restaurant industry. Dr. Suhas Awchat and Chef Deepa Awchat. Deepa who has won many accolades for her cooking and passion and they also own few other restaurants in the city.
Their shravan special menu is very much loved and liked by their guest and are in news often. The place depicts the old charm of typical maharashtrain decor.
I remember the comments made by Legendary Lata Mangeshkarji praising the food and ambiance of the place.
Rajdhani
Again a successful running restaurant since a very long time. They serve amazing gujarati thali & have been known for their cyclical & seasonal menus.
Their slogan, "Ek Khandani Parampara" which is very much connected to the way the place has been running since ages.
It is one a rare restaurant which have been associating in food festivals much earlier than others. Started at a really minimum pricing & a smaller area at the Crawford Market, now has many outlets, menus, food fiesta, earns a franchise & has been a fab spot for lovers of authentic traditional food.
Every year the brand celebrates the hot season of mangoes as a grand mango festival. Be it traditional achaar to the raw mango sabzi till the dessert, the menus & all the outlets are themed into the mood of it.
Read Our Latest Indian Food Magazine 
[thb_gap height="30″]
Article Put Together By our Special correspondent From Mumbai | India Region Sana Qureshi 
The feature and the lists is based on the following
Reviews by food critics & connoisseur's on their own and different plaforms and editorials. Considering the guest reviews and ratings on search engines and dining apps.
Viz a viz, Zomato, tripadvisor, swiggy and few more. Personal visits and reviewing and tasting the food.
Please note: There might be many other fabulous places to dine but as the article is restricting the count to 10 we have tried to put up in the best manner we can.
[thb_gap height="30″][thb_border][thb_image alignment="center" image="8497″][/thb_border]