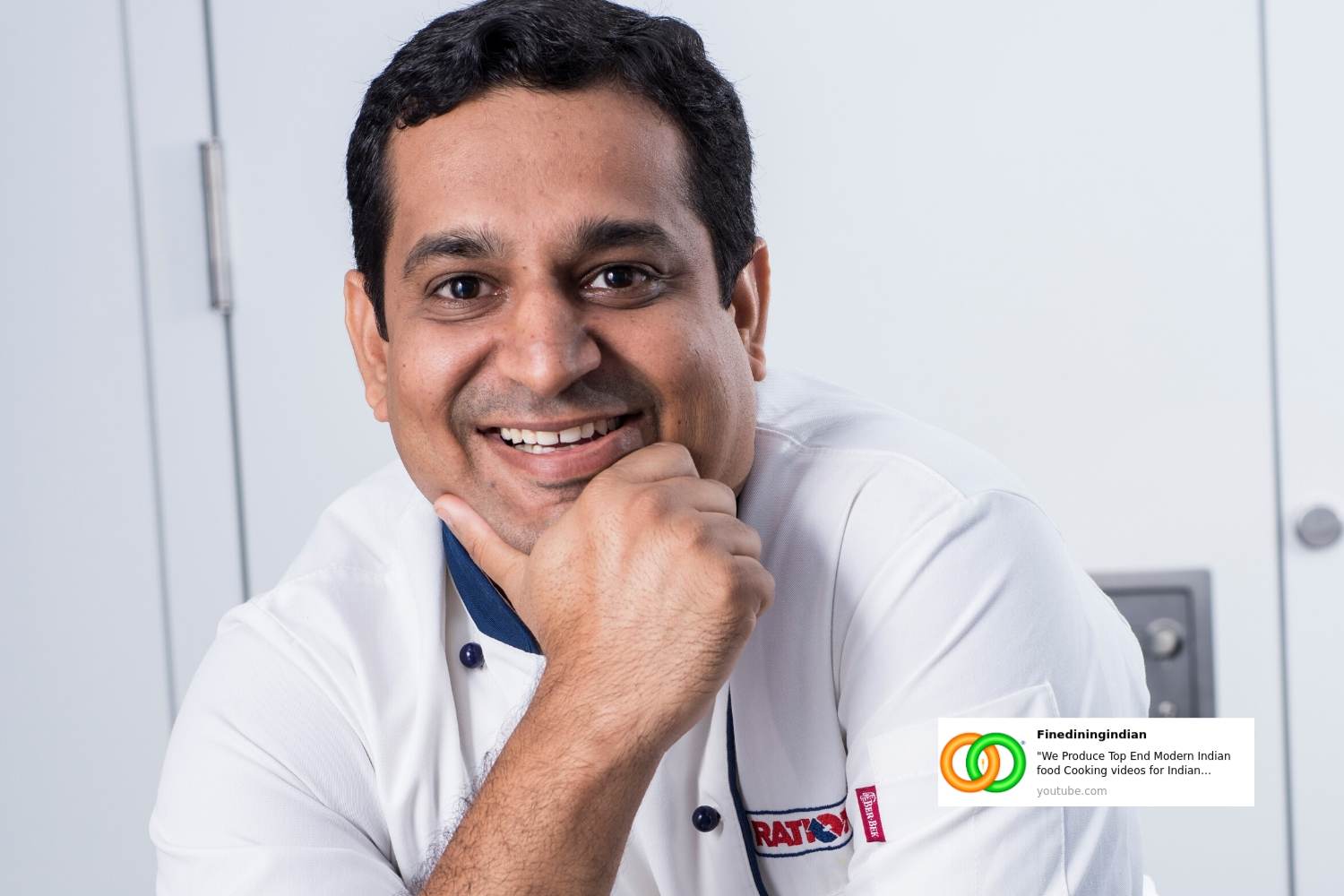 Chef Toshit Sharma
Chef Toshit Sharma,
National Corporate Chef, RATIONAL INDIA.
I started my career with Oberoi's in 2005, there I learnt the basics skills, culinary knowledge, spice sense, traditional cooking methods.
[thb_image alignment="center" img_link="url:https%3A%2F%2Famzn.to%2F30ReF7F||target:%20_blank|" image="13445″]
A Brief about your culinary background:
After working with Oberoi's, I moved out of India and worked with Four Seasons, Maldives, was a pre-opening team member for Four Seasons, Mumbai.
In 2010, I moved to The Setai Miami, USA to deliver my expertise in Indian cuisine. Had to return back to India in 2012 due to visa issue. Then for a short while, I worked at Sarovar hotels as a Pre-opening executive Chef and later on moved to The Sandy Lane in Carribean.
In my last project abroad, I was associated as pre-opening Chef for The Chedi in Andermatt, Switzerland.
Rational India corporate chef
In 2015's end, I decided to relocate back to my home land – India and since then I am working proudly with RATIONAL as their National Corporate Chef for India.
Awards and recognition received:
First position in Chef's competition at IHM-Gwalior, 2004.
Second position at Banarsidas Chandiwala Chef's competition, 2005.
2006 Employee of the month- Oberoi Hotels .
2008 Employee of the month-Four Seasons Mumbai,
2010 Employee of the month-The Setai, Miami-USA,
Manager of the quarter-Sarovar Hotels, 2012.
How you explain your job, what's the difference from a Traditional chef and your profile?
Well, I am quite lucky to be still known as a Chef, and that has quite an emotional attachment with my soul.
My current profile allows me to travel across India to explore the hidden cultural foods from different parts including remote regions.
When I am not travelling, I do a lot of research & cuisine development in order to provide best solution to our customers.
I always have a respect for traditional Chefs, although they are not exposed to the world, but their skills distinguishes them in their respective area of expertise.
What are your daily Duties as a chef?
On daily basis, it is my watch that decides my time to enter the culinary world (office) but my work decides what time I have to leave.
I am responsible for taking care of each and every query which is received pertaining to cooking. I don't stop myself till the time the customer is satisfied. Keeping my team motivated & charged is also part of my never-ending duty.
Does this lockdown affected your business, what's your plan for business development?
Yes, this lockdown has created an impact on every business and industry.
Earlier, I was of the opinion that till the time humans don't stop eating our job is secure. However, this COVID-19 made me rethink, that only till the time we are healthy, we can eat freely else we have to depend on pills only. At present, RATIONAL is running online webinars for our customers based across India even in the lockdown situation.
How you conceive a dish or improvise traditional dish in to international style?
I do not compromise on traditional flavours, they are unique & we are known across the globe for them only. I bring them in modern world by changing their appearance, presentation and plating.
However, both, India & Indian cuisine brought a big revolution across the globe to think & adapt the traditional ancient culture & methodology.
What guidance would you like to provide for Indian chefs to achieve a successful career like yours?
Keep cooking & keep patience. Focus on your basics, keep up the passion alive and success will come automatically one day!
Knowledge, skill and experience are the only tools which will help you to achieve the desired level in your professional career. Also, the learning of a Chef never ends, even as an executive Chef you have the possibilities to pick up new things.
Do you have a team? How you train your team to get consistency in food standards?
Yes, I have 3 Regional Corporate Chefs & 25 freelancers pan India who are working with me. We work remotely so our knowledge sharing is based on technology. In RATIONAL with the help of ConnectedCooking, I can transfer, download, and upload all the culinary information directly into the units via internet. We also do hands-on trainings with team at regular intervals and also measure their performance through timely audits.
One of your worst food critic or comment you received?
When one customer said -"I can't find the Mooli in my Mulligatawny soup!"
How you approach business to work with you or your company?
We at RATIONAL believe in the philosophy of customer benefit. Over the years we have made people aware about the benefits of combi-steamer technology. Testimony to this is that the combi-steamer technology is becoming an integral part of the modern kitchens and RATIONAL is the top-of-the mind brand associated with that in people's mind. We do live cooking events called RATIONAL CookingLive which takes place at multiple locations across the country every week, this is where we invite people to experience our product – SelfCookingCenter®. We showcase multiple type of dishes ranging from roasting and grilling, to steaming and baking.
Who you look up to in professional life. Who you still approach for guidance?
 Life is a never-ending institute, at every moment you have something to learn. But we do not concentrate on that and keep moving ahead, this is one of the biggest reason for failure. I don't feel ashamed even in learning things from a commis or a pot washer. He might be more knowledgeable than me. For any second opinion, I prefer to Google.
Pick one dish that represent you and why it's your favourite, what's the thought behind its creation?
 Well I represent a dish, not the dish represents me. The day, dish starts representing me, I will feel my learning has come to an end. I still prefer to cook basics. Believe me, home food is the best in the world, you will never get fed up of it.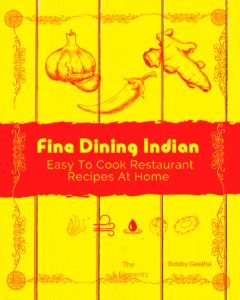 What will be Indian cuisine future according to you, what should be Indian chefs doing to make Indian cuisine best in the world?
 Nowadays everyone travels and they are quite familiar with unique flavours. Indian cuisine is vast and full of meaningful food. Our spices, ingredients plays a unique role in each & every dish and we had not copied any cuisine. My suggestion to young chefs is to stick to fundamentals, go in deepness of Indian food if you want to call yourself as Indian Chef. Your thoughts and dedication will bring us on top of the league.
Name top five Indian restaurants around the world according to you?
I will name the top Indian food delivering operations:
Langar at Golden temple
Biryani at Charminar in Hyderabad
Food served during Ramzaan at Mohd. Ali road in Mumbai
Name Top Five Indian chefs of all Time?
I didn't work with every chef & therefore I shouldn't be judging anyone. For me, my top chefs are the ones who have educated me in this industry.
A Book or an Incident that influenced you and how it changed your approach to life?
'Life, on the line' by Chef Grant Achatz.
Any work or project you do for community Development?
I am strictly against distributing or donating direct money. I prefer to understand the requirements of the needy & help them by getting the same.  Myself a silent social worker and  don't do it for fame or tax rebate.
Which website or Magazine you refer to find news about Indian cuisine and Indian food development?
Nowadays, Facebook or Google brings everything on your table and you don't have to wait for monthly editions. Nevertheless, I also prefer to read a magazine which talks more genuinely about Indian chefs and food.
Do you believe the TV chefs makes a good real Kitchen chef? Why?
No, that's why they are TV chefs & we are kitchen chefs. Pressure, burden, stress & management in real kitchen is not like the way it on TV where you can retake the shots of all the mistakes & correct them. I will say it's a different world and we should not compare them.
How you see your Product is used in traditional Indian kitchen, how you justify the cost in comparison with work output. Where you see chefs using your product?
 RATIONAL works on 1+1=3 cooking methods, which is steaming, dry heat & combination of both steam & dry heat, which clearly indicates that majority of the dishes can be covered from any individual's menu. RATIONAL SelfCookingCenter® is a perfect match for the Indian kitchens. Today, we have big brands who are using our units in their operations. It not only removes the stress level of chefs, but it also makes their work easy. Achieving consistency in Indian kitchens is always a challenge which can be easily eliminated after you start cooking in RATIONAL. Today, we can cook dal, biryani, curry, gravies & tandoori kebabs hygienically in RATIONAL, that too without even monitoring, handling or observing them. Rational India corporate chef