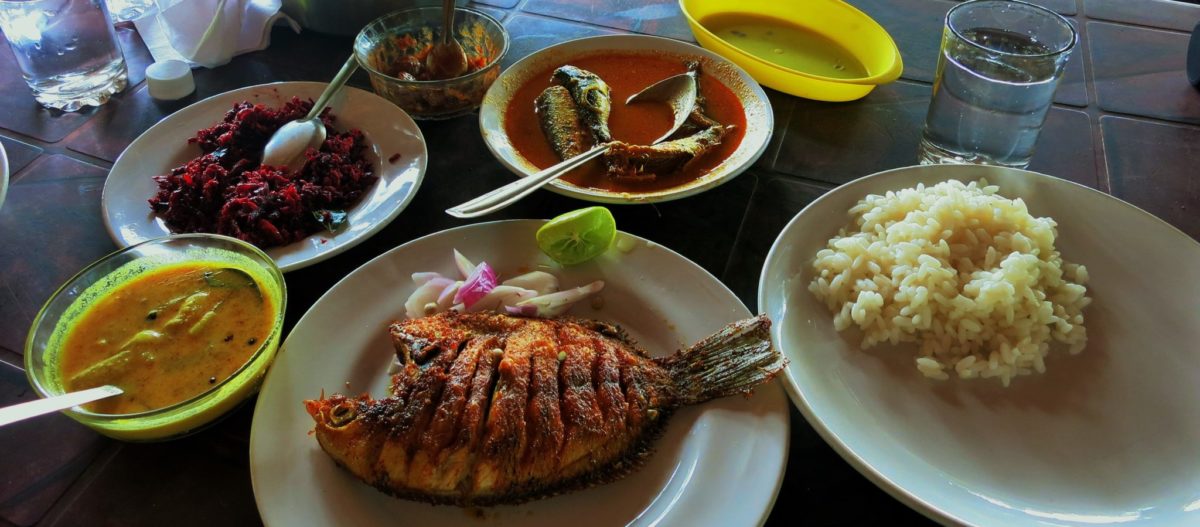 Kerala And Kerala Cuisine A Hidden Gem Of Fine Indian Cuisine
Kerala or Keralam
Kerala is an Indian state located on the Malabar Coast of south-west India. Thiruvanthapuram is the state capital. Malayalam is the language of this state. Kerala is a popular tourist destination and is famous for backwaters, yoga and ayurvedic treatments. So kerala is known and called as 'Gods own Country'.
ONAM
Onam is a traditional festival of kerala. This falls in the month of August to September. The festival is meant to celebrate the annual home coming of the king Mahabali. Festival happens for ten days and colourful carpet will be laid in front of every house during these days. There will be a traditional meal called 'Sadhya' is served during this time, especially on the 9th and 10th day. Meal will be served in the traditional way in banana leaf with around 20 to 28 dishes.
VISHU
Vishnu is the traditional New Year day of the state and is another traditional festival of Keala. The occasion holds a lot of significance for Hindus as Vishu marks the Astronomical New Year. Kerala people believe that Vishu is the one of the festival which brings prosperity and calm to the life. This festival falls in the month of April and is considered to be the most auspicious day of the year. Even on this day a traditional meal 'Sadhya' is prepared by the women of the house and the whole family will have the lunch together.

KERALA CUISINE / FOOD
Kerala food is spicy food and mostly locally available ingredients are used for cooking. Kerala is the home of 'Kera' known as coconut tree and this tree grows plenty in Kerala. Coconut is the base for many dishes and is one of the ingredients which use in almost every dish in kerala. Coconut oil is used for cooking and the oil is extracted from the dried coconut. Grated coconut and coconut milk are widely used in dishes for thickening and flavouring. Rice and Tapioca (Cassava) is the most important food of kerala. Varieties of Main dishes are made with these two and this grows well in the fertile soil of kerala. Sea food is also one of the very famous foods. Sea food such as fish, crabs, shellfish, lobsters and prawns are used for everyday cooking. Sardine and Mackeral are the variety of fish used every day. The sea food and meat varieties are served as side dishes.
Kerala breakfast shows a rich variety. Most of the breakfast dishes are made from rice flour. Some of the breakfast dishes are Appam, Idiyappam, Idli, Dosa and puttu. Along with this some of the side dishes are made with coconut. For Lunch and Dinner the main dish is boiled rice. Along with this there will be one or more curries and side dishes. There is vegetarian and non-vegetarian curries and side dishes. Vegetarians consist of different varieties. Popular vegetarian dishes are Sambar, Rasam, Aviyal, Kaalan, Olan, Erisherry, Pulisherry, Thoran, Pachadi, Kichadi etc. Food in kerala is generally steamed and a light tempering. Most of the dishes are really spicy dishes. Non-vegetarian dishes include Chicken, Fish and Lamb. Curry, fry and ullarthu are made from these varieties. Now a day's kerala people are having Chapathis or some food made of wheat especially for dinner. Grains like 'Ragi' and 'Millet' is also common in some parts of South India.
Kerala is famous for its traditional Banquet called 'Sadhya'. It is a fully vegetarian meal served with boiled rice as main dish and a lot more varieties of side dishes. This traditional meal is prepared especially during special occasions and Festivals and served in a Banana leaf. 'Payasam' is the sweet dish which serves in Sadhya.
Kerala people are very liberal in the use of Spices. Spices are defined as a strong flavoured and aromatic substance. In ancient times spices were as precious as gold and diamond. India is one country in the world produce many kinds of spices and in that most quality spices come from Kerala. Spices are good for our taste buds and health. The commonly used spices are Cumin, Green Chilli, Coriander, Cinnamon, Clove, Cardamom, Pepper, Dried red chilli, Curry leaf, Coriander leaf, Ginger, Garlic, Mustard seeds and Asafoetida.