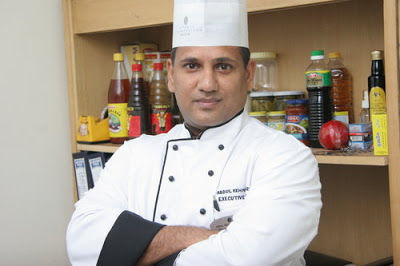 Chef Abdul Rehman Qureshi Leading the Indian Cuisine Innovation
Chef Abdul Rehman Qureshi , born on 1974 in New Delhi India. one of the fourth generation Chef comes from a family of well known Qureshi's .The name has been identical with Indian culinary is number one priority.
They often says that if there is anything he could contribute to this big mad world, then let it be the best of the best of cuisines, namely Indian Cuisine. A great deal of time and effort has been spent by them in researching and developing cuisine's, from the corner of the vast sub continent.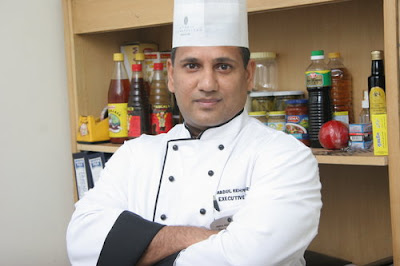 Encouragement within the family provided them to try age old recipes gleaned from ancient manuscripts and also to innovating with unusual combinations.
Chef Abdul's culinary skills were inherited from his family. he was introduced to the art of cooking when he started assisting his grandfather, under whose watchful eye his interest developed.
Chef Abdul's sense of quality came from his father who would never compromise on quality, and taught him how to choose the best ingredients, the best spices and how to differentiate between was fresh and what was not.
He developed further when got the chance to work in Malaysia, U.A.E, Shanghai and Saudi Arabia with Internationally renowned hotel chains like Kempinski, Le-Meridian Hotel & Resorts, Hyatt Regency and Shangri-la Hotel.
Family background with culinary History:
Mohd Shafi Qureshi: –
Grand Father He worked in Ashoka Hotel in New Delhi, more then 30 yrs..
Mohd Ramzani Qureshi: –
Mother's Father Mr. Ramazani one Most popular chef For Ashoka Hotel New Delhi, more then 32 years . He cooked for First Prime Minister Mr. Pandit Jawaharlal Nehru, Former Prime Minister, MRS Indira Gandhi, Former Prime Minister, Mr. Rajeev Gandhi, most popular bollywood Stars.
Saleem Ahmed Qureshi: –
Father Worked with International Chain Hotels, in India & abroad Get Good popularity.
Chef Abdul Rehman Qureshi's Achievemnets
Written Recipe for Kitchen Bad Boys (cookery book) Launched Shanghai china September 2004.
Written Recipe for Magic Chef (cookery Book) Published by Anchor Dairy product March 2007.
Articles on Shanghai Daily, City Weekend, Shanghai Talk, Shanghai Tatler and That's shanghai.
Written summer curries recipes for Time Out Magazine Shanghai China. 2007
Written Health and Fashion Recipes For Life Style Magazine, Emigrate to shanghai and Japanese magazine.
Written Western fusion recipe for New Western cuisine Cooking Magazine publish in December 2007
Written the hindu,Asian age,Metronation News paper published in 2008-2009
Celberity chef for holy special Metro Nation TV.
Done 2700 People Set down Dinner for JCI in Greater Noida 2008 .
Written Recipe for Hundustan Times publish in Jalandhar June-2011
Writing Recipe for Masala Magazine Publish in Pakistan since August 2010 to till date.
Written Recipe for Tribune News Paper Mirror Magazine Publish for 3 Month May-2012 to July 2012 Muscat Oman