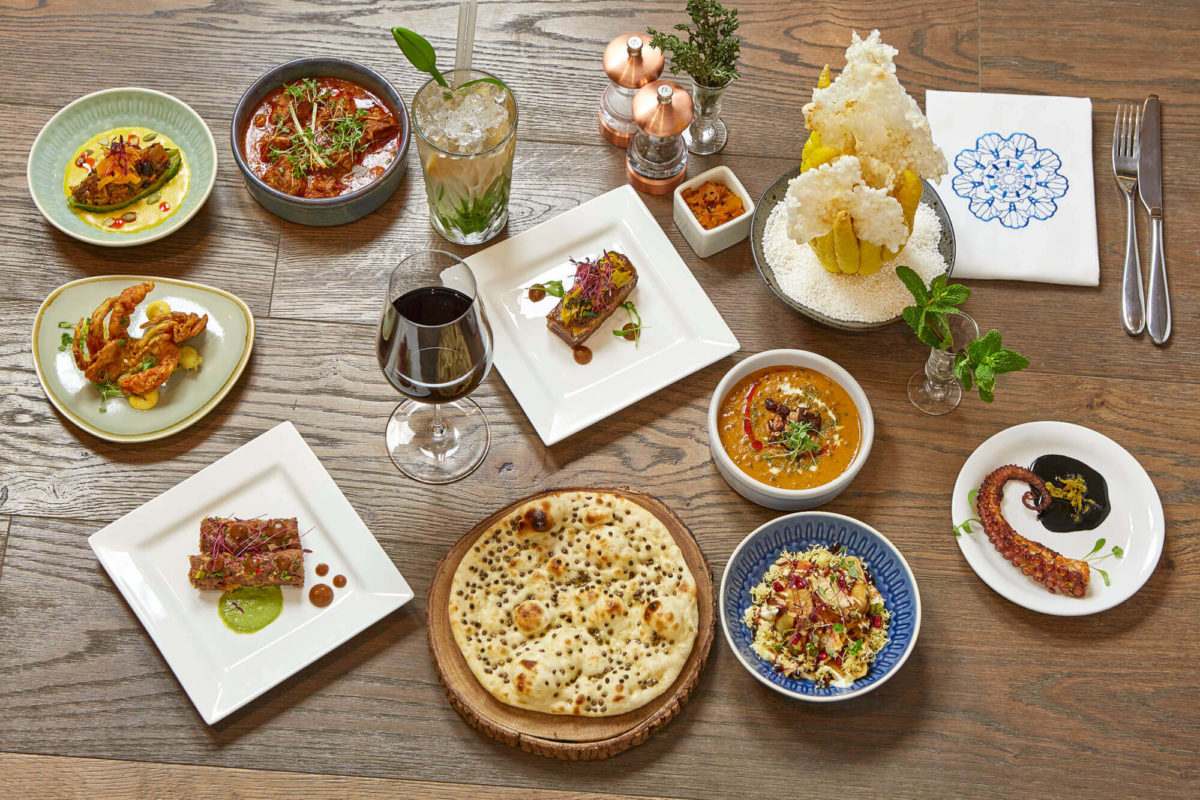 Chef Consultancy For Indian Restaurant
Indian chef consultancy project

What we do In this Package

Menu planning
Competitor or Bench mark Menu research
Head Chef and Team Training
Stand operating procedure development
Standard Recipe and costing
Gross profit calculation and projection
Haccp Implementation and Training
Social Media Training For chefs
Food Tasting with Owner and Management
Food presentation and training on food styling
Food photography
New Supplier Integration
existing supplier Negotiation
Provide Help in Restaurant Marketing with PR company
---
Our Highly skilled Chefs will Make your Restaurant a success
---
It's a great privilege and honour to do any small bit on leading Indian cuisine Innovation. I am very grateful for the outcome and success for the restaurant flora-indica.com . Restaurant Now in Top 7 London restaurant according to Forbes Magazine . Read Here
I had given the opportunity and task for new menu based on Indian small plate concept like taps style dishes. with a free hand on trying and developing dishes with the kitchen team i am very proud to produce some great recipes and dishes.
The recent photo shoot done by Photographer Tony Harris  proved to be a great thespian in field of food Photography. At any Given point i would be happy to aid to him on any assignment.
The concept I kept in mind is always Main protein to be around the restaurant promoting Local produce.
Few of our Menu Highlights Indian chef consultancy project
Lamb sweet bread shikampuri ,
12 hr braised Angus short rib in raan style,
Hemp seed and cheddar naan,
candy beetroot Halwa and
many more you can Find in the menu flora-indica.com
For New Indian Restaurant Chef Consultancy opportunity 
We are open to new project where we can share your vision and developing a successful Indian restaurant or food service Business contact us at
For Contributing to Our website
If you would like to contribute to Fine dining indian.com and get featured with us please mail your Indian cuisine related article or chefs recipes to
Please Find below few Dishes developed By Chef Bobby geetha
[thb_border]
Video of Dishes Developed for FloraIndica

which is Now listed In Forbes magazine Top 7 London Restaurant
[/thb_border]
---
Let us do Your Restaurant re-launch or Opening  through our Highly skilled Chefs
---