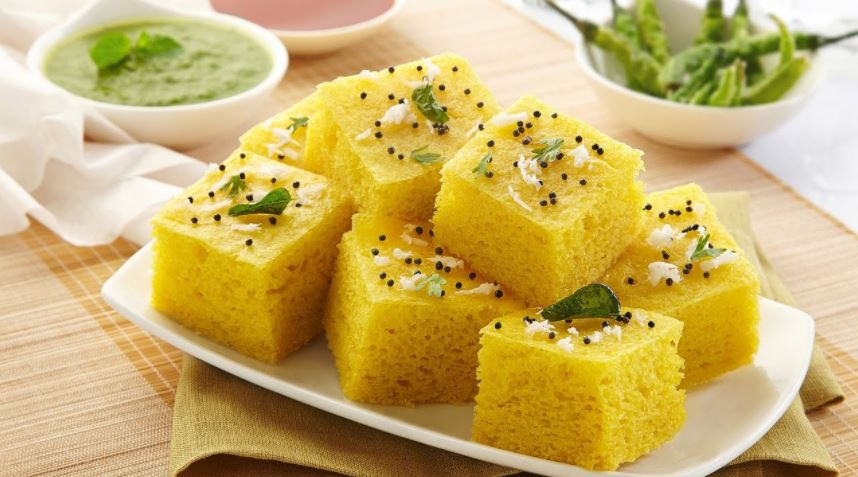 The Indian Kitchen and The Best Menu
[yasr_overall_rating]
The Indian Kitchen and The Best Menu
[thb_gap height="30″]
When it's food you just can't keep yourself from writing a lot about it. You just need a food story so good that needs to be shared, it's such a riveting topic that would lend itself to an endless conversation.
Once you start thinking about it, you'll be taken in an alluring world full of all palatable, toothsome dishes, including the dosas of the south streets, chola bhatura's from the punjabi tadka kitchen, the rassgulla's of the Kolkata sweet shops, ofcourse we can't fail to add in the vada Pav's of the mumbai vendors also the biriyani of Hyderabad and the mouth watering Mughlai of Chandni Chowk …and cuisines here differ regionally as a result of variety of cultures, traditions backgrounds, geographical locations and local tastes of people.
India is a land where we'll fail to miss out on anything like we have people in Punjab who believe in heavy food with extra ghee and spices whereas people in south are known for their tasty yet light and flavoured food, so yet from Kashmir to Kanyakumari we have "N" number of dishes that will just blow our minds away and water out mouth.
But with time, changes taste and so is evolution has been given a lot of importance.
Indian cuisine comprises of a wide variety of regional and traditional cuisines due to varying taste and preferences of people.
Underwritten are few recipes which are really famous for hunting the Indian kitchens and when served with utmost love and affection they get out in their best form, flourished and tempting:
Royals from Rajasthan: DAL BAATI CHURMA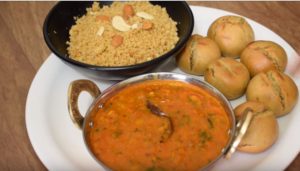 Lands of Rajasthan are often barren with little vegetables,and heavy droughts but still the place has never failed to astonish the world when it comes to presenting the best of food, Rajasthani food items include Lapsi, Malpaus, Ghewar, Rabri, Panchkuta, Makki ki sabzi, Govind gatte, til papdi etc, but out of all, and above all comes the king of Rajasthani food "DAL BAATI CHURMA"
Formation of This dates back to the era of the war time when we here on the barren lands of Rajasthan we're looking up for something satisfying and long lasting for feeding our army's then after a struggle we finally came up with the idea of these nutritious baked doughs called "BAATIS" they can be cooked fast, easy to make, lasted long and could easily be served in large.
Time after time we had to add on like the cereal daal and the sweetened churma that completed the dish. And today we have one of the most precious and presentable dishes of all the times that sways away all the attention.
Picks of Punjab: CHHOLE BHATURE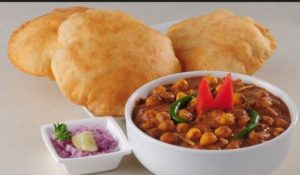 it is one of the most served Punjabi dishes that are a must try and that would leave a lasting taste and a craving tongue, a couple days back I tried this in Delhi and naturally the taste left me happy and satisfied  and so as the recipe reads: onion, tomatoes, garlic all cooked together with Chloe and all the required spices like salt, chilli powder, turmeric powder, tamarind(according to the taste)
This simple recipe has been perfected for many years and includes the recipe of countless people with a lot of deconstructed and constructed elements and the best is put out on a plate by an individual.
Gold of Gujarat: KHAMAN DHOKLA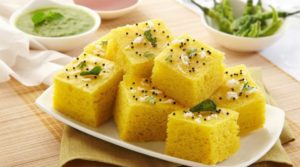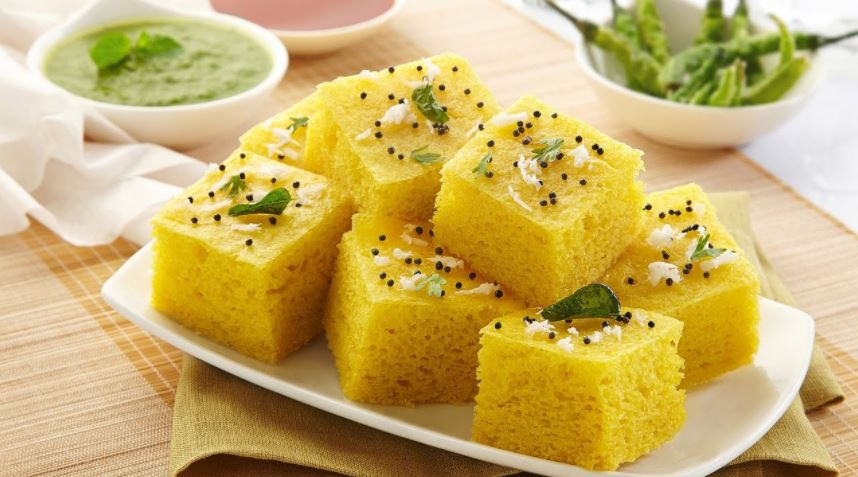 Gujarat is one of the states of India with a rich culture and heritage, Gujrat is one of the most popular states when it comes to food, it has vegetarian food with a low coastline. A Gujarati thali consists of dal or curry, Chass, rotis, shaak, rice, and chundoo as the condiment. Gujarati food is a combination of sweet, sour and spicy food.
Coming to dhokla it is a dish made of gram flour and sooji, green chili-ginger paste, salt, yogurt, water, lime juice and all of these combinations are put together to make the delicious tempting dhokla.
Stunner of South India: IDLI SAMBHAR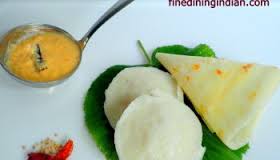 it is the most famous South Indian dish in Chennai often served as breakfast, this is one of the lightest, healthy and simple food item that is low on oil, and calories idli is served with sambhar and chutney that added to the taste and proves to be the best combination.
Every Indian state is famous for some of the other dish, what makes a dish popular and known is the people and how much they have liked it when it's Indian all the dishes prove to be equally good but there are a few that have made their way from the streets to the restaurant.
Certain dishes like Indori poha, jalebi, kachori, Hyderabadi biryani also have conquered many hearts.
Buy Print Version of Fine Dining Indian Magazine July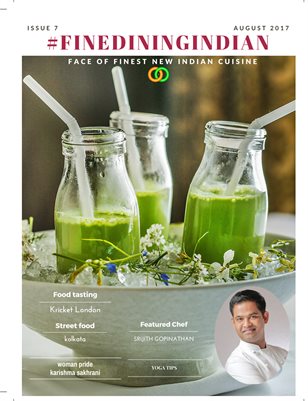 Fine Dining Indian Food Magazine 2017 : Fine dining Indian food magazine august 2017 issue 6
Read and Download Fine dining Indian food magazine August 2017 Edition – Issue 6.we are very grateful to feature Chef Girish Gopinathan Only Two Michelin star chef in the world, Master chef India Finalist Karishma sakhrani, Street food from Kolkata, Food Tasting on Kricket restuarnt in London…
Our Vision
" To be the world's best fine dining Indian cuisine website and magazine"
We strive to achieve this by providing a platform for all Indian food lovers around the globe.
Finediningindian Magazine previous issues
---
[thb_image image="5008″ img_link="url:http%3A%2F%2Ffinediningindian.com%2F2017%2F07%2F05%2Ffine-dining-indian-magazine-july%2F|title:Finediningindian%20Magazine%20July%202017%20Issue|target:%20_blank|"]
[thb_image image="4356″ img_link="url:http%3A%2F%2Ffinediningindian.com%2F2017%2F04%2F15%2Ffinediningindian-food-magazine-march-issue-2017%2F|title:Finediningindian%20Magazine%20April%202017%20Issue|target:%20_blank|"]
[thb_image image="4455″ img_link="url:http%3A%2F%2Ffinediningindian.com%2F2017%2F05%2F07%2Ffinest-indian-food-magazine-may-2017-issue%2F|title:Fine%20dining%20Indian%20Food%20Magazine%20May%202017%20Issue||"]
Submit Your Review
[yasr_visitor_multiset setid=0]