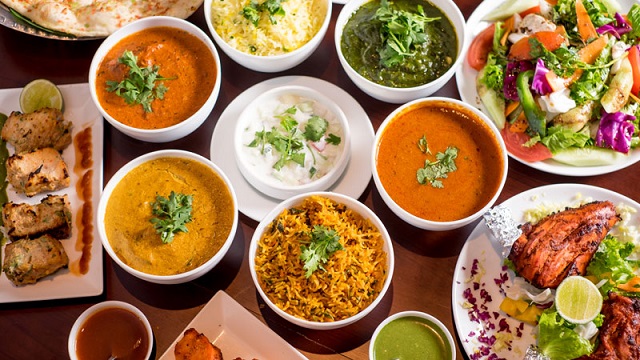 A Piece of Food in Traditional Indian Style
[yasr_overall_rating]
Traditional Indian food
Traditional Indian food were Diners took their place atop rich carpets, the centerpiece was like an imperial arpent, Spread was a dish of rice cooked with ghee, spices, and meat, after their meals, they rinsed their hands with perfumed heat. Yes! An exact imperial setting for a dinner in Indian palaces.
Food in India,
traces back its history from 12th century. The Dutch, the French, the Portuguese, The Mughals and the British, all invaders took up India as a lucrative hub for spices and invaded it.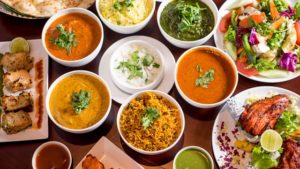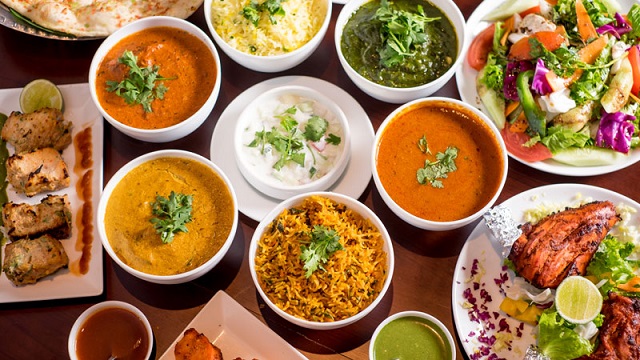 The lip smacking, the finger licking, the mind-boggling are few adjectives which define food as not just a source of living but an enthralment for its lovers. From Mughlai of Chandni Chowk to World famous biryani of Hyderabad are few famous delicacies of India.
Food lovers
say it well that "One cannot think well, love well, sleep well, if one has not dined well". Whenever we think of joy, we think of food, to me, the two are synonymous, identical superimposed upon each other, and what do you think when we say Indian food or we can directly say fine dining Indian magazine, the rich curries, pilaf, pistachios, almonds, apricots, and peaches. A cuisine of refinement, sophistication, and extravagance.
Food
Food in a country is not food without the spices like; cloves, cinnamon, cardamom and nuts such as cashews and almonds. And the result is the fragrant, heady and flavourful dish. the tradition of eating betel nuts or PAAN and desserts at the end of the meal was introduced by Mughals in India. From peaches, plums, apricots, and apples of Kashmir and flavored juices with essences.
From the mountains, brought down was ice to keep sherbets and desserts cool and palatable in ancient times, food has so much connection with nature and its serenity. Before food turned into an art that involved culinary expertise, food in India was about taste which guides the tongue and its balance or imbalance corrects and cure the ailments within us, thus food has been as much and art as a science in our culture which revolves around a delightful culinary tradition. As said by someone that There's no love sincerer than love for food.
Really one may deceive the gullible, haughty wife but couldn't deceive everlasting, subtle and rich food of their culture. The fact is not known by the many that the food on the other side also tests our six kinds of senses. Sweet, salty, sour, Pungent, bitter and astringent.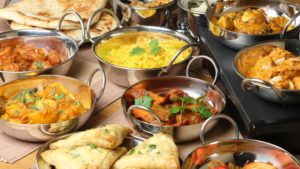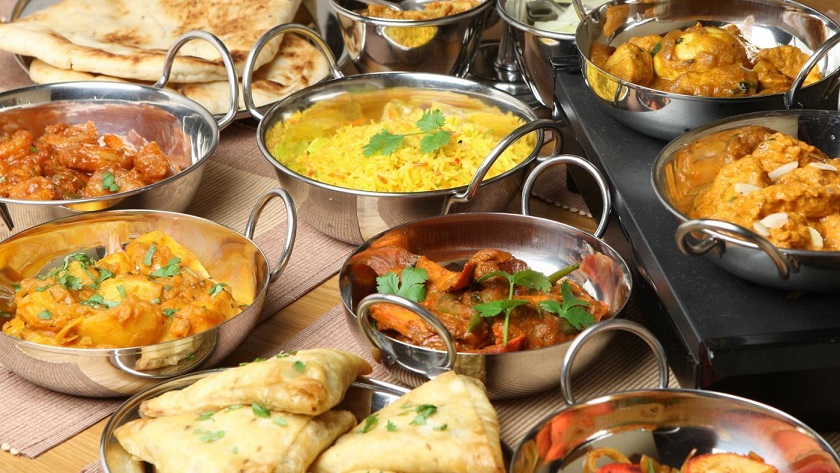 world Food
food all around is what excites people to integrate with world and nations across the frontiers. The food in recent times has got its fusion with style and creativity. Food beyond its enjoyment is adored also in the contemporary world.
As food is increasingly being celebrated with much aplomb in the form of festivals, experts feel it has become a lucrative forum for everyone to jump on the bandwagon. There are numerous food fests happening around the world but the concern is, it is diluted with commercial interests. Food fests are to cater the youth of today who don't know much about good food. for them, good food is equal to good times. And good time could mean good music, good company, good atmosphere, beer and booze. Food festivals are focused on a variety of impulses of taste buds and eye appeal as well.
Food doesn't just have one dimension of being a darling for its lovers, but also it serves as one of the biggest careers for people around the world.
Cooking food
Cooking has even helped in breaking stereotypes where women were designated as a cook and to serve the food for the family. Contemporary world has something different to offer. This era says "Pull up a chair, take a taste, Come join us, life is so endlessly delicious" Food critics are one of the recent evolution and food engineering is another such pearl in the jewelry. People have started taking food as a passion and profession simultaneously.
A foodie Indian
Indians likes to pack up the stomach from sumptuous meals resulting in loud belches and early morning walks. And never fails to show the love for food. But unfortunately, even after so much of love for our food, we have already lost 1/4 of our recipes and dishes. Due to improper documentation and lack in passing the recipes to the next generation, we have lost our culture and cuisines. The recipes have failed to go out of kitchens of grandmothers and ended into a tragic death.
To address this issue of extinction of food one may ensure that their offspring should know about their food, their taste, their cuisines and spices.or else the day would be closer when sugar syrup gulab jamun, Hyderabadi biryani, chicken tikka masala, crispy kulche, melons and shakes would turn into the story of dinosaurs for the next generations.
Writing about Indian food
Food is such an endless domain that one cannot resist writing endlessly about it but what excites more the writer is that watery mouth which is now thinking of having a big bang meal after such a long piece. Plus, if you want to know more about Indian food or looking for worlds best Indian food magazine visit, finediningindian.com
So, readers, it's been long since I didn't taste any of delicacy I mentioned above….so now it's the time. WILL CATCH YOU LATER.
.
Buy Print Version of Fine Dining Indian Magazine July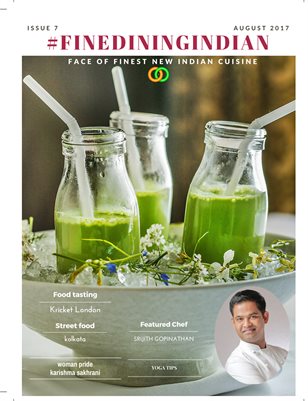 Fine Dining Indian Food Magazine 2017 : Fine dining Indian food magazine august 2017 issue 6
Read and Download Fine dining Indian food magazine August 2017 Edition – Issue 6.we are very grateful to feature Chef Girish Gopinathan Only Two Michelin star chef in the world, Master chef India Finalist Karishma sakhrani, Street food from Kolkata, Food Tasting on Kricket restuarnt in London…

Our Vision
" To be the world's best fine dining Indian cuisine website and magazine"
We strive to achieve this by providing a platform for all Indian food lovers around the globe.
Finediningindian Magazine previous issues
---
[thb_image image="5008″ img_link="url:http%3A%2F%2Ffinediningindian.com%2F2017%2F07%2F05%2Ffine-dining-indian-magazine-july%2F|title:Finediningindian%20Magazine%20July%202017%20Issue|target:%20_blank|"]
[thb_image image="4356″ img_link="url:http%3A%2F%2Ffinediningindian.com%2F2017%2F04%2F15%2Ffinediningindian-food-magazine-march-issue-2017%2F|title:Finediningindian%20Magazine%20April%202017%20Issue|target:%20_blank|"]
[thb_image image="4455″ img_link="url:http%3A%2F%2Ffinediningindian.com%2F2017%2F05%2F07%2Ffinest-indian-food-magazine-may-2017-issue%2F|title:Fine%20dining%20Indian%20Food%20Magazine%20May%202017%20Issue||"]
Submit Your Review
[yasr_visitor_multiset setid=0]