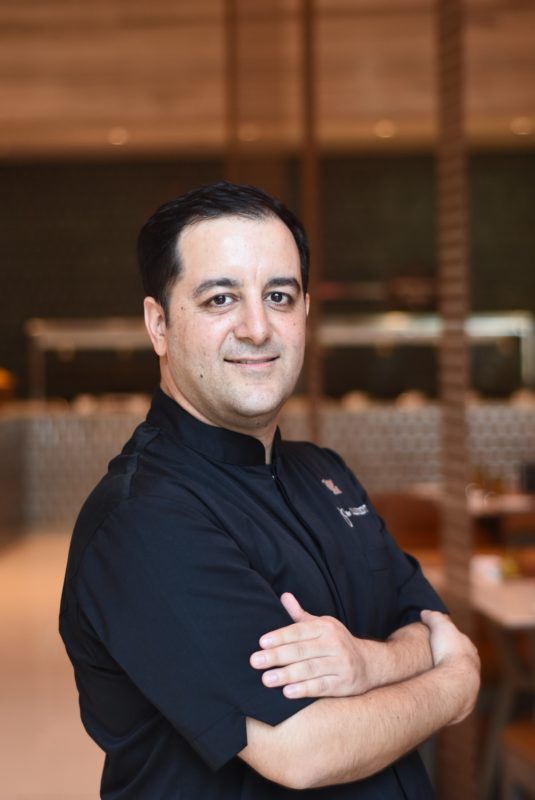 chef Anshuman Bali
Chef Anshuman Bali

Executive Chef-JW Marriott, Mumbai Sahar.
How You became a Chef and why?
I belong to a family where many of them are hoteliers.
Although once had given a thought of taking engineering as a career but fascination for
becoming a chef was always at its top notch and that is what has taken me to what I am today.
How do you explain your style of cooking?
I believe in keeping the basics right also I would say oneself to be updated and keep up the knowledge of the ongoing trends in and around you.
What is the memorable achievement in your professional life? Why it was important for you?
Starting a career on a high roar is always a memory for anybody and so was for me as well. Getting selected for Taj Palace, Delhi. Very few were selected that time and being one of them was my first achievement of the career & a memorable one.
How you develop your team, what responsibilities and freedom you give your juniors?
I prefer giving flexibility, I give them a space to think their way. Giving less focus on micro
management which would bring in more innovation at the end.
How you keep up to date with a constantly evolving culinary scene?
Unlike earlier, now its quite easy to do. There are many platforms and ways to keep ourselves updated,
we have social-media, many groups, e-banners. Everything is digital and easy to be accessible to keep
ourselves updated with what all is going in the industry.
One of your most food critic or comment and how you dealt with it?
Very rare and can't be specific. It happens many times when some guest have some things to suggest you for food while at the same time that food is appreciated by many others.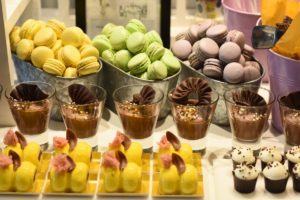 What would you like to do more for a chef support system in helping each other in achieving success?
There is a lot of evolution taken place, so many chef awards, e-promotions, Social Media branding and many manners that make it more flexible for a chef to grow.
Any daily rituals you do and how it helps you to stay active, motivated?
Yes, I do Yoga. We all know that a chefs job has to be very dedicated, at times we end up working around 14-15hrs a day, so we need to rejuvenate in some manner
and so I prefer doing some activity that help me maintain the balance right.
How you judge a young chef and how you test him for the long term?
Anybody wanting a long-term result have their own way of working. They would question everything,
work constantly. It's all a different experience.
What will be Indian Cuisine & Indian Chefs future according to you, what should be the Indian chef's approach in making Indian Cuisine best in The World?
Indian Cuisine is very vast but is not explored much. There are many regional cuisines which need
to be brought up in limelight & it is going up, also many international hotel chains want Indian Chefs to
cater to the preferences of their Indian Guest. So henceforth it is growing.
Name some top chefs/your mentors of all time according to you?
First of all its Me.
Chef Soumya Goswami, Chef Nita Nagarajan & Chef Raheel Ahmad are some of my fierce mentors.
How you choose an Indian Restaurant to eat with the family, what dishes you choose?
With all this Indian Cuisine around, while at work, at home maximum of the time, so whenever I visit any restaurant,
I choose something different from Indian Cuisine. Also at times, we get tempted to have some chole-bature out there,
but yes whatever it is Indian Cuisine or either, I see to it if its healthy or not before I have it.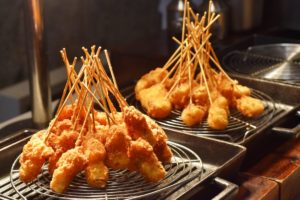 What message do you want to give the young chefs out there?
Be true to your profession, honest and dedicated.
After all its you who have chosen to be a chef, so prove it right with all its reasons.
About Chef Anshuman Bali:
With an illustrious career spanning over 16 years, Anshuman brings an
array of skills, knowledge and expertise from the hospitality and F&B industry.
After graduating from the Institute of Hotel Management in Lucknow, he started his career in 1999 with the Taj Group of Hotels as a Management Trainee. In 2005, Anshuman joined the Imperial Hotel in New Delhi. He later moved to the Oberoi Hotels and Resorts in 2006, where he worked for over 7 years and was responsible for running multiple kitchens and restaurants. He was also proactively involved in promotional initiatives, business development, GQ scores, LQA
audit and employee engagement. Prior to his current stint with JW Marriott Mumbai Sahar, he was responsible for kitchen operations with well-established hotels such as The Leela Palace Hotel in Udaipur and Four Seasons Hotel in Mumbai.
The chef has a penchant for innovating and is an expert at churning out delicious Mediterranean
meals. Through his journey at various hotels, he has gathered great exposure in handling
Operations Management, Quality Control, Production Operations, Materials Management and Safety Operations. Anshuman is dedicated to the Food and Beverage industry and has
developed a versatile personality through the different roles he has managed in the past. His remarkable culinary abilities, leadership skills, insightful knowledge and strict hygiene discipline have helped him achieve great heights in his career. His affinity for ësoul foodí strongly reflects in his cooking. He loves travelling, exploring new cultures, cuisines and local flavours.
"Article By special corespondant Sana Qureshi"
Submit Your Review
[yasr_visitor_multiset setid=2]