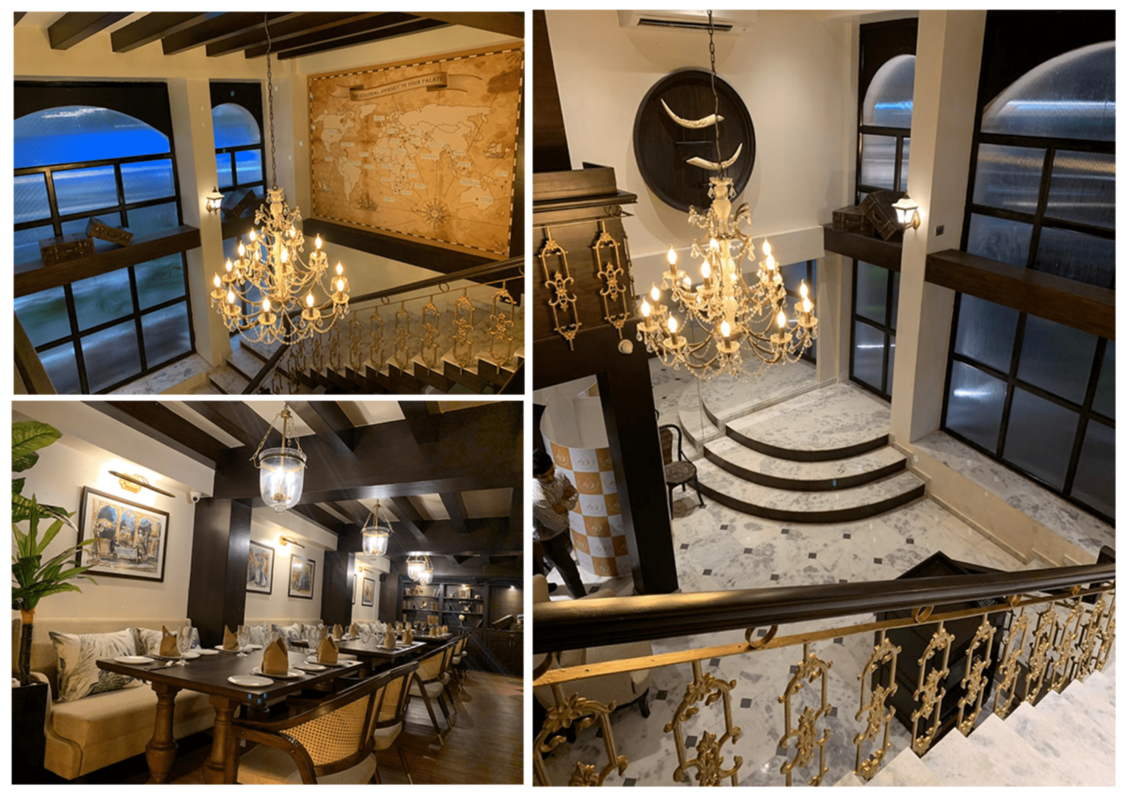 Colonial Palate
[yasr_overall_rating]
The Colonial Palate Indian Restaurant | Mumbai
The historic lanes of South Mumbai gets a new restaurant that reminisce the old world charm in today's modern times.(Article by Sana Qureshi).
The Colonial Palate Indian Restaurant , 
has opened its doors just a couple of months ago & has been a stop for all food explorers.In todays times where guest plans to visit restaurants not only to enjoy food but take back a dining experience & colonial palate stands amongst top listers while curating the same.The restaurant takes you through an experience of the old school elegance, unfaltering service and top-notch food often woven in with a whimsical historical narrative.Famously known as the Style Chef – Chef Shailendra, brings over 30 years of cooking experience has worked with the best chefs around the world handling restaurants and cafes in various countries comprising of Muscat, Italy, London and the USA. For the last 10 years he's been consulting full time with various cafes and restaurants. He has put together his extraordinary experience and sensibilities and curated a one of its kind menu.

Menu is an extravagant affair having mix of indigenous ingredients treated internationally and exotic ingredients used in an unassuming local fashion which are made from scratch inside the kitchen, showcases how cuisines continue to evolve with time.
Some of the most loved & liked delicacies from their Menu justifying the term Influenced Cuisine are:· The Colonial Seekh, Quinnoa Biryani, Charred Burrata Makhanwala·      Carbon Chicken, Shahi Red Velvette  Adding grandeur to the colonial vibes, the restaurant has an amazing decorum with historic wall pictures.

An entire wall dedicated to a map depicting The Colonials Journey to India.Be it food, décor or the staff the restaurant is one of the perfect choices to have an experiential meal. The Colonial Palate Indian Restaurant is sure to take you back in time with the restaurant's vibe but surprise you with the modern touch it give to their dishes.
The worlds Best Indian fine food and Luxury life stye magazine "Finediningindian".

[thb_gap height="30″]
Finediningindian Magazine previous issues
---
[thb_image image="5008″ img_link="url:http%3A%2F%2Ffinediningindian.com%2F2017%2F07%2F05%2Ffine-dining-indian-magazine-july%2F|title:Finediningindian%20Magazine%20July%202017%20Issue|target:%20_blank|"]
[thb_image image="4356″ img_link="url:http%3A%2F%2Ffinediningindian.com%2F2017%2F04%2F15%2Ffinediningindian-food-magazine-march-issue-2017%2F|title:Finediningindian%20Magazine%20April%202017%20Issue|target:%20_blank|"]
[thb_image img_link="url:http%3A%2F%2Ffinediningindian.com%2F2017%2F05%2F07%2Ffinest-indian-food-magazine-may-2017-issue%2F|title:Fine%20dining%20Indian%20Food%20Magazine%20May%202017%20Issue||" image="7339″]
Submit Your Review
[yasr_visitor_multiset setid=2]