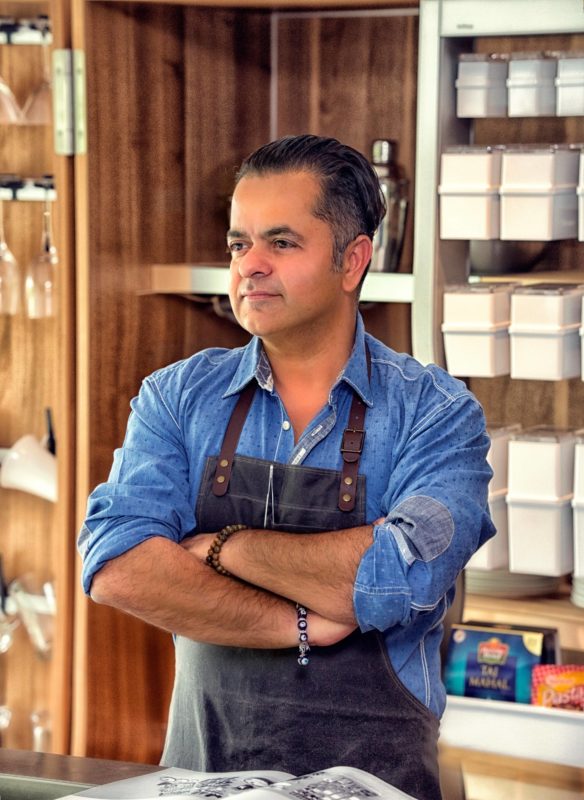 YAS MEGA MELA
[yasr_overall_rating]
YAS MEGA MELA EVENT
KANIKA KAPOOR AND ANKIT TIWARI TO PERFORM IN THE UAE AT YAS MEGA MELA
17 September 2019, Abu Dhabi UAE:
The Department of Culture and Tourism – Abu Dhabi in partnership with Miral presents the biggest celebration of Indian culture, lifestyle and Bollywood music on Yas Island with a three-day festival from 31st October – 2nd November 2019, at du Arena. Headlining the international music acts performing at Yas Mega Mela will be Bollywood singing sensations Kanika Kapoor on 31st October and Ankit Tiwari on 1st November.
Join the three-day festival with your friends and family to experience the best of Indian music, food, entertainment, Chefs' Theatre and a firework extravaganza set to be the biggest Abu Dhabi has seen lighting up the Arabian night sky each evening. There will be live cooking demonstrations by celebrity chefs, food tastings, performances by Bollywood celebrities, an authentic street market shopping experience, health and beauty masterclasses, cricket coaching and challenges, and a dedicated kids' zone for a celebration not to be missed.
Here's a sneak preview on what to expect at the Yas Mega Mela extravaganza where kids under 16 go free:
Live Music and Dance

Kanika Kapoor, the voice behind some of Bollywood's biggest hits "Chittiyaan Kalaiyaan", "Baby Doll" and "Jugni Ji", will entertain the audience at the Yas Mega Mela on Thursday, 31st October. On Friday, 1st November award-winning singer, Ankit Tiwari will have the audience on its feet to his musical hits including "Sun Raha Hai" and "Galliyan". The three-day Yas Mega Mela promises to host a jam-packed musical weekend with back to back performances from the brightest local and international talent in the Asian music scene performing everything from Bollywood pop to classical performances, bhangra dancers, along with live bands and DJs.

Taste of India
Yas Mega Mela will feature authentic culinary experiences, from fine dining restaurants to an array of food and drink stalls serving the best of Indian food and international cuisines, offering an opportunity to explore unique flavours from all over India and the world. You'll be able to taste famous Indian street food as well as discover authentic Indian cuisine with intricately prepared dishes with the perfect mix of spices.
Celebrity Chefs' Theatre

At the Chefs' Theatre, you'll get the opportunity to attend live cooking demonstrations where local and international celebrity chefs will create scrumptious dishes and share their secrets and techniques. Celebrity chef, cookbook author and self-proclaimed gastronomic junkie, Vicky Ratnani will cook up his signature dishes and share modern cooking techniques. Throughout the weekend, culinary challenges will also take place where you can learn new skills from the masters and participate as you show off your cooking skills while you compete with one another.
Fireworks Extravaganza Every Night
Each evening, an intense and vibrant fireworks display will light up the night sky over du Arena and Yas Island to celebrate the season of the festival of lights. Don't miss out on what is set to be the biggest firework display Abu Dhabi has ever seen.

Shopping Bazaar
Featuring authentic market stalls by local and international artisans, the Shopping Bazaar will provide you with an authentic shopping experience jam-packed with a variety of Indian and international fashion, accessories, jewellery, homeware, spices and many more.
Health & Beauty Masterclasses
From influencer panels, makeup masterclasses, new product launches, as well as the latest trends and products across haircare, skincare, tips and techniques for bridal makeup, you will find the best of beauty secrets and products at the Yas Mega Mela.
Cricket Academy – Coaching & Challenges
Young cricket enthusiasts will be able to participate in cricket coaching sessions and masterclasses, learn new batting and bowling skills from experts and play friendly matches in an enjoyable, safe and friendly environment. Do you know someone who has what it takes to be the fastest bowler at the Yas Mega Mela?
Kids' Zone
If you're looking to treat the little ones to an experience filled with fun rides and carnival excitement, head to the Kids' Zone. You can expect everything from a merry-go-round, carnival games and swings, a carousel, jumping castles, henna, arts and crafts including creating your own bangles and Diya lights and many more fun activities.
Don't forget to save the dates in your diary for a fun-filled weekend with friends and family. Kids under the age of 16 go free. Tickets are on sale now www.yasmegamela.ae with Standard tickets starting from AED20. VIP tickets are also available providing exclusive access to the VIP lounge and two drinks vouchers starting from AED75.
Yas Mega Mela Timings
31st October, Thursday – 4pm to 11pm
1st November, Friday – 2pm to 11pm
2nd November, Saturday – 2pm to 10pm
-ENDS-
For media enquiries, please contact – ONE PR  
Victoria Johnson, Head of PR & Content Marketing, Mobile: +971 56 932 7530 Email: v.johnson@onecmg.com
Prerna Agarwal, Senior PR Manager, Mobile: +971 55 154 7612 Email:
p.agarwal@onecmg.com
 About Yas Mega Mela
Yas Island will host Yas Mega Mela at du Arena from the 31st October – 2nd November 2019 for the first time in the UAE. du Arena will transform for the three-day festival celebrating Indian culture, lifestyle and Bollywood music with a firework show every evening lighting up the Arabian night sky. Thousands of visitors will experience the best of Indian music, food and drink, entertainment and theatre. For further information and to purchase standard tickets starting from 20 AED, visit www.yasmegamela.ae. Kids under 16 go FREE.
The worlds Best Indian fine food and Luxury life stye magazine "Finediningindian".
In our September Issue we cover few great Indian chefs . Amazing Recipes from the talented Chefs .
An inside story from an Influencer who focuses On Food .
Inspiring story of chef Bali from Oberoi centre for Learning and development .
Chef anupam Gulati of Fourseasons Mumbai
we are Growing bigger and Bigger in our reach
Sincere Gratitude
for our success and leading the Indian Cuisine Vision
Finediningindian Magazine previous issues
---
[thb_image image="5008″ img_link="url:http%3A%2F%2Ffinediningindian.com%2F2017%2F07%2F05%2Ffine-dining-indian-magazine-july%2F|title:Finediningindian%20Magazine%20July%202017%20Issue|target:%20_blank|"]
[thb_image image="4356″ img_link="url:http%3A%2F%2Ffinediningindian.com%2F2017%2F04%2F15%2Ffinediningindian-food-magazine-march-issue-2017%2F|title:Finediningindian%20Magazine%20April%202017%20Issue|target:%20_blank|"]
[thb_image img_link="url:http%3A%2F%2Ffinediningindian.com%2F2017%2F05%2F07%2Ffinest-indian-food-magazine-may-2017-issue%2F|title:Fine%20dining%20Indian%20Food%20Magazine%20May%202017%20Issue||" image="7339″]
Submit Your Review
[yasr_visitor_multiset setid=2]