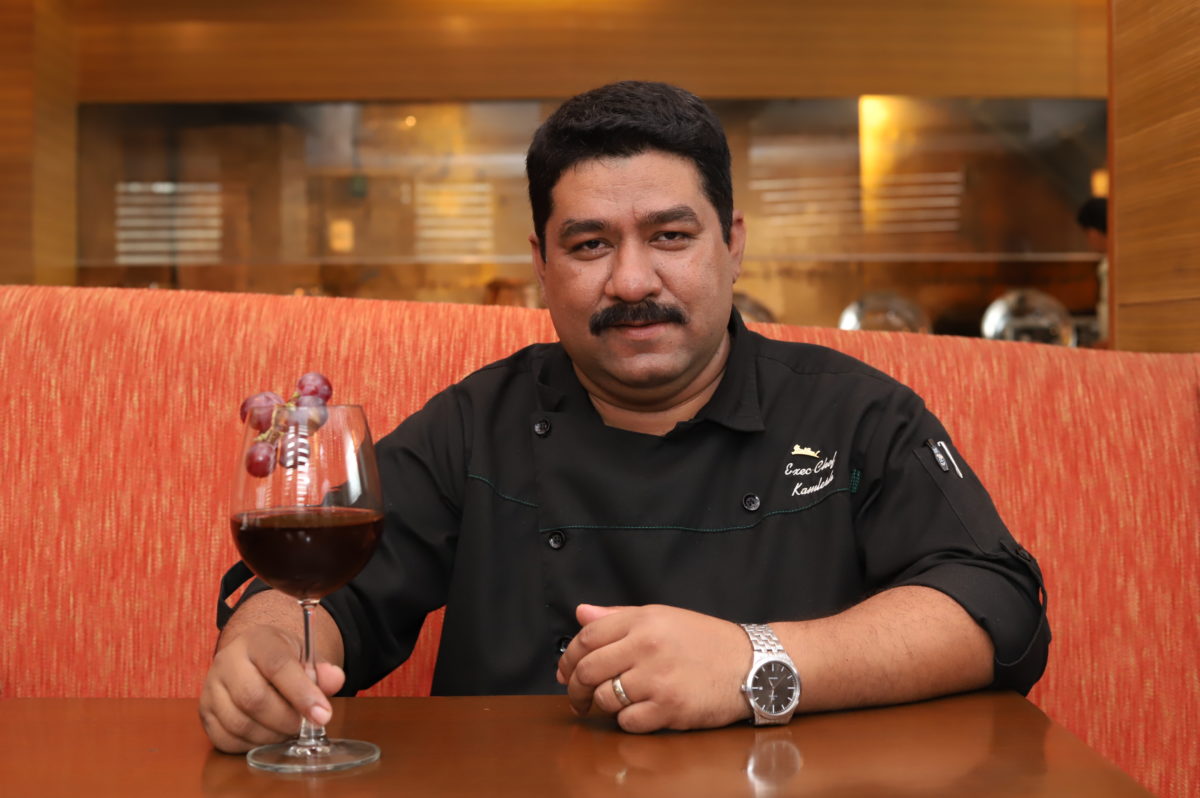 Malvani Food Festival
[yasr_overall_rating]
Malvani Food Festival Radisson
Malvani Food Festival Radisson Mumbai
Radisson Goregaon celebrates the flavours of historic Malvan at their ongoing food festval curated by Executive Chef Kamlesh Rawaat.

An independent cuisine which overlaps Maharashtrain & Goan Cuisine, Malvan being a town in Sindhudurg region has its own flavours incompatible with any.
Radisson, Mumbai (Goregaon) which Is much known to explore & bring in different cuisines for giving their guest an amazing dining experience is currently celebrating The Flavours of Malvan.With a related décor depicting the region all around the restaurant 180 Degrees, Chef & Team curates a wide spread buffet which has different & authentic Malvani delicacies everyday till 24th November, 2019.

About Malvani Food Festival Radisson Mumbai
Starting the Super delicious Crab Soup, followed by an authentic platter of starters.
Veg & Non-Veg both available.
Live Counters for of Bhakri & Vadi
A super delicious & aromatic buffet having authentic Malvani Seafood & Vegetarian delicacies
Malvani Khekda Masala
Malvani Jhinga Masal
Chicken Sukkha
Godi Daal (A very lite in flavour, simple lentils curry, enjoyable with hot Bhakri or Rice)
Malvani Lamb Curry (Typical Malvan cooking in earthen pots which according to chef keeps the flavours of a dish intact, lamb curry was slow cooked & to mention the aroma of it was amazing)
And many more vegetarian delicacies.
Something that surely grabbed our eyes was the dessert section.
Desserts were no doubt scrumptious but the presentation of it was eye catchy & to be specific very instagrammable.
Dessert had Besan Laddo, Lencha, Watermelon Pudding, Coconut Firni, Chandrakala & More
The vibes, flavours & food at Malvani Food Festival is one of a kind desirable visit.
The worlds Best Indian fine food and Luxury life stye magazine "Finediningindian".
In our September Issue we cover few great Indian chefs . Amazing Recipes from the talented Chefs .
An inside story from an Influencer who focuses On Food .
Inspiring story of chef Bali from Oberoi centre for Learning and development .
Chef anupam Gulati of Fourseasons Mumbai
we are Growing bigger and Bigger in our reach
Sincere Gratitude
for our success and leading the Indian Cuisine Vision
Finediningindian Magazine previous issues
---
[thb_image image="5008″ img_link="url:http%3A%2F%2Ffinediningindian.com%2F2017%2F07%2F05%2Ffine-dining-indian-magazine-july%2F|title:Finediningindian%20Magazine%20July%202017%20Issue|target:%20_blank|"]
[thb_image image="4356″ img_link="url:http%3A%2F%2Ffinediningindian.com%2F2017%2F04%2F15%2Ffinediningindian-food-magazine-march-issue-2017%2F|title:Finediningindian%20Magazine%20April%202017%20Issue|target:%20_blank|"]
[thb_image img_link="url:http%3A%2F%2Ffinediningindian.com%2F2017%2F05%2F07%2Ffinest-indian-food-magazine-may-2017-issue%2F|title:Fine%20dining%20Indian%20Food%20Magazine%20May%202017%20Issue||" image="7339″]
Submit Your Review
[yasr_visitor_multiset setid=2]