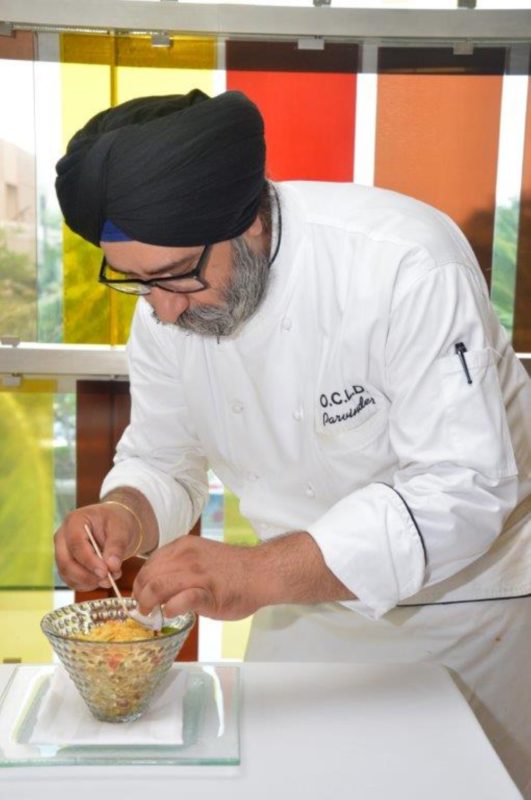 Top Indian chefs
[yasr_overall_rating]
Top Indian chefs List
In this List from Fine dining Indian articles we had handpicked Top Indian chefs  as featured in our Fine dining Indian Magazine . These Indian chefs you may have never heard of but making a great contribution to Indian cuisine and culture in their respective roles .
Our Vision is to promote and provide platform to recognise these great Indian chefs who may not be media savvy . we have a great responsibility and privilege in show casing their skills in our Fine dining Indian magazine and website .
we have put together a List for you to read and know about . You may please share these with in your network .
Top Indian chefs
Through the list we have emphasised in covering Indian chefs around the world . Many are chefs patrons on their own restaurants . Michelin star awarded chefs . Master chef Uk professional finalist . Five star hotel chefs .
Fews Chefs who has been featured In Fine dining Indian Food and luxury life style magazine are . Chef Gaggan anand , Chef Garima arora , Chef Cyrus Todiwala , chef atul Kochar , chef srijith Gopinath and more Featured in our Top Indian chefs List
[thb_postgrid style="style3″ source="by-category" cat="34″ item_count="20″]
Finediningindian Magazine previous issues
---
[thb_image image="5008″ img_link="url:http%3A%2F%2Ffinediningindian.com%2F2017%2F07%2F05%2Ffine-dining-indian-magazine-july%2F|title:Finediningindian%20Magazine%20July%202017%20Issue|target:%20_blank|"]
[thb_image image="4356″ img_link="url:http%3A%2F%2Ffinediningindian.com%2F2017%2F04%2F15%2Ffinediningindian-food-magazine-march-issue-2017%2F|title:Finediningindian%20Magazine%20April%202017%20Issue|target:%20_blank|"]
[thb_image img_link="url:http%3A%2F%2Ffinediningindian.com%2F2017%2F05%2F07%2Ffinest-indian-food-magazine-may-2017-issue%2F|title:Fine%20dining%20Indian%20Food%20Magazine%20May%202017%20Issue||" image="7339″]
Submit Your Review
[yasr_visitor_multiset setid=2]