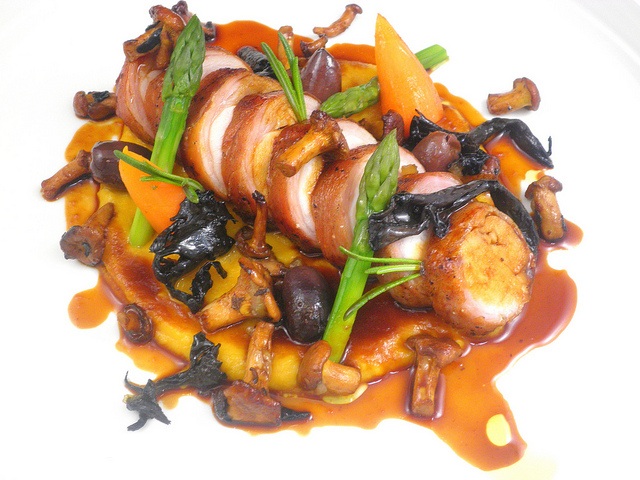 Chocolate Week At Balcon Sofitel St James London In Association With La Maison Du Chocolate Paris
Chocolate menu week Sofitel St james London How about linking a finest luxury london hotel restaurant and finest chocolatier , and more to add both has a french luxury root.
The good news for chocolate lovers in london ' Chocolate week celeberation @ Balcon the modern brasserie in Sofitel Luxury hotel in London ' Next to Pall mall ,st James park.
The menu will be available from October 10th to 21st october to book your place click on BALCON
The menu and association is the brain child of Chef Vincent Menager ,who brilliantly compiled finest seasonal products with chocolate carefully selected from la maison du chocalates collection.
want to know more Executive Head chef of Sofitel St James london & Balcon restaurant click on CHEF VINCENT MENAGER
The collaboration doesnt stops at Balcon, you get to enjoy brilliant cocktail with chocolate designed by Stjames Bar Manager Mr.Mathieu Bruno.
Finediningindian.com's Lens got a few samples of the brilliant Menu From Chef Vincent, which we can predict without a doubt will be a huge hit in ever evolving london Market.
PAN SEARED DIVER SEA SCALLOPS,QUINOA SALAD, ORANGE AND ALMOND TUILE, CURRY HAZELNUT DRESSING, ROASTED COCOA NIBBS
A decent marriage of flavors and textures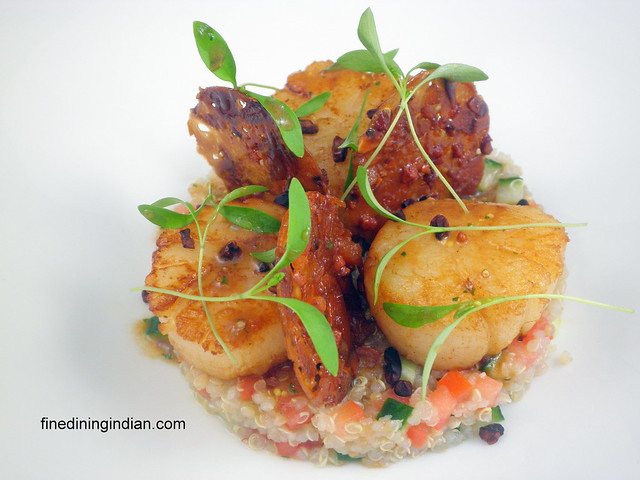 ROASTED SADDLE OF RABBIT,BAYONNE HAM,BUTTERNUT PUREE, CHANTERELLES,
BLACK TRUMPETS AND MOLE SAUCE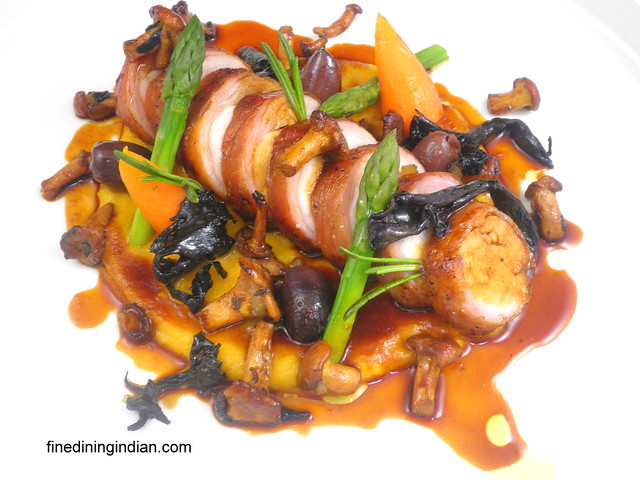 WE WILL BE FEATURING AN ARTICLE ON CHEF VINCENT MENAGER AND HIS AMAZING RECIPE SOON …
Finediningindian.com 9 out of 10 based on 12 ratings. 4 user reviews.