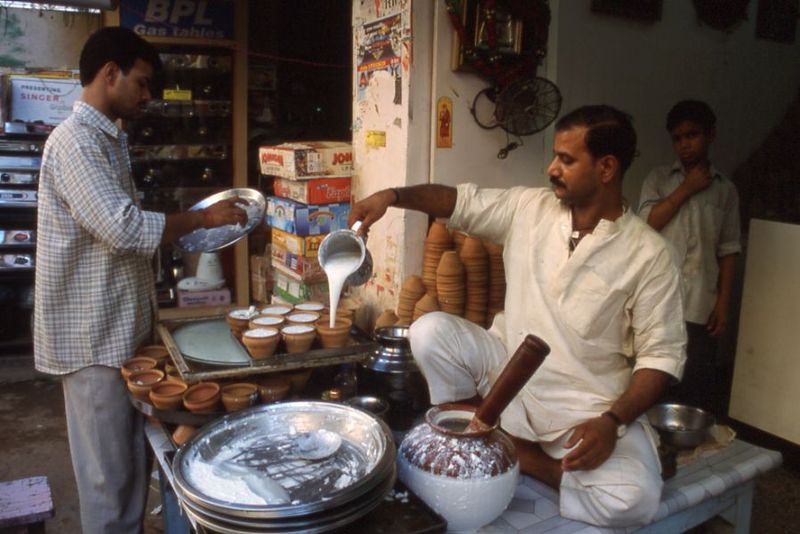 High End Indian Buffet Menu Idea | punjabi wedding
Indian Fat wedding Punjab
Punjabi cuisine is one of the most popular cuisine from India known through out the world.its barbecue styled preparations are perfect for an international feast.when considering a menu that caters to world clientele Punjab is the best option.Here for Indian Fat wedding at finediningindian.com comes with two option for the theme night an elaborate spread of punjabi buffet with live cooking options and the other being a perfected fine-dining option of high profile sit-down dinner.For keeping your guest happy label and display the meat,fish as 'Imported from France' Imported from Iran' .. For eg: Kid lamb 'Imported from ABC farm New Zealand' , Organic Salmon ' XYZ Fish Scotland'..
For decor:
its best to do a perfect research when you do the atmosphere, but fit to you budget. punjab is one of the colorful state India have and their life is full of celebration. so your theme has to be vibrant in nature.dress code for your servers can be blend to theme not necessary with authentic kurthas and turbans.
High profile Indian Fat wedding Punjab Menu

when doing a buffet its best to keep manned live station for all dishes .the advantage being able to fresh and quality food made to request. also you can keep some portion on chafing dishes to avoid queening up.

some segments  come up with are welcome drink station.

The first interactive counter where the guest will start expecting what they going to experience,so this can be as grand as possible ,you can add exotic fruits and high value ingredients like saffron,vanila pods,gold leaf..

A selection of  fruit lassi (sweet or salted buttermilk) Pineapple,Mango,strawberry..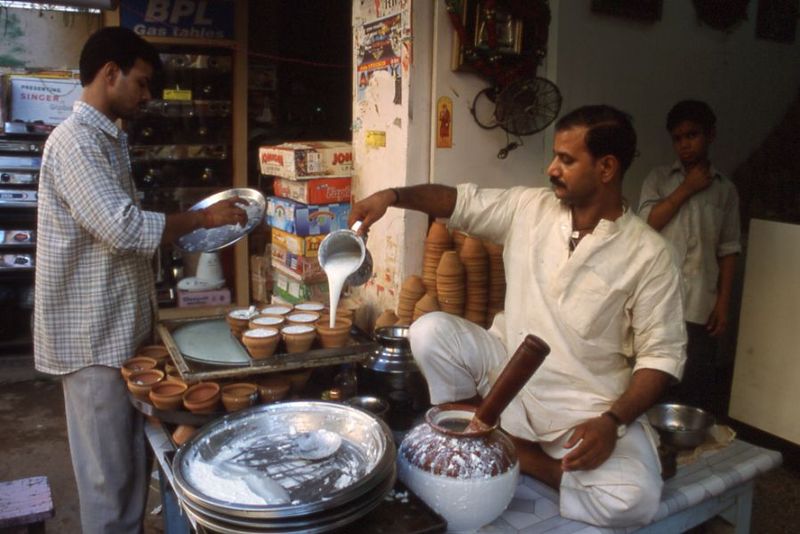 courtesy wiki User: Aotearoa
Pressed Fresh Juice station.

This station can be part of welcome station to give a second option for fresh juice,pressed straight only by request sugarcane, Orange,… 
Chaat Station

 A full set up of chaat counter in a refined mannet to street shop, all garnishes on ceramic bowls. with selections of toppings like chopped onion,tomato,green chilly,corriander,chat masala.pani poori, check for chaat recipes.
picture courtesy oneworldcuisine.com
Fry station

Fry station can be designed with dishes that need to be fried either deep fried or shallow fried. pakoras,bhajias.
courtesy foodonthebrain.net
Grill/ Griddle  station

Grill station can be equipped charcoal fired grill, Cast Iron Griddle (Tawa) well segregated to cater vegetarians, Meat and Fish eaters with selection of marinades , sauces
Kebabs and sheeks.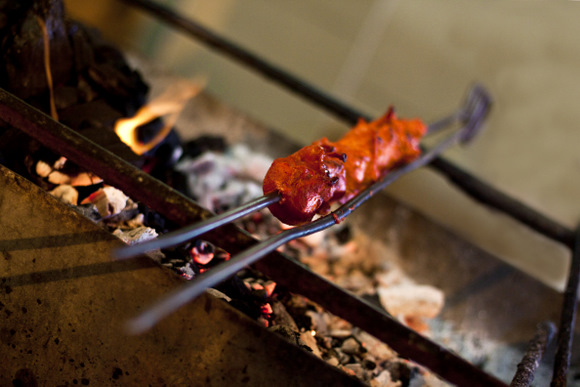 courtesy-iliveinafryingpan.com
Curry station

This must be an attractive section and be placed between Tandoor and grill section , so most of meat ,fish or vegetarian dishes can be pre-roasted or griddle before the chefs sauce it up flavorsome curries available for the guest to choose from here.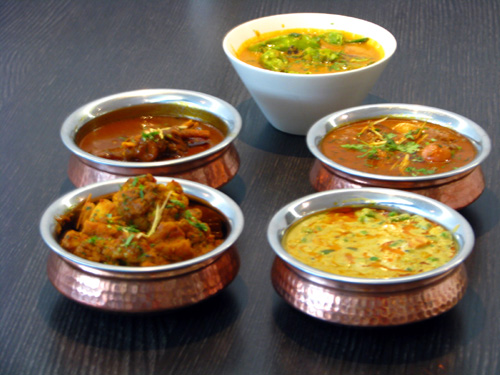 courtesy kspoddar wiki
Tandoor/ Bread station

Imagine a Punjab without tandoor , even though Tandoor is part of almost all north Indian regional cooking ,its closely related to Punjabi cooking. A well designed tandoor and a proper exhaust system is required if you plan the function indoor or else outdoor is the best option,see the picture of a well designed tandoor station in one of the upmarket restaurant. Tandoor station can be combined with the bread options ,like roomali a eye catching showmanship to steal guest attention. a must for Indian Fat wedding Punjab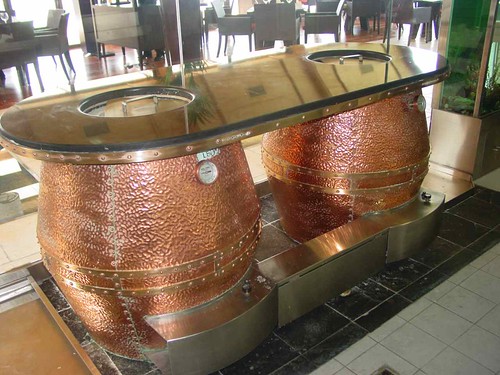 courtesy-beach rotana abudhab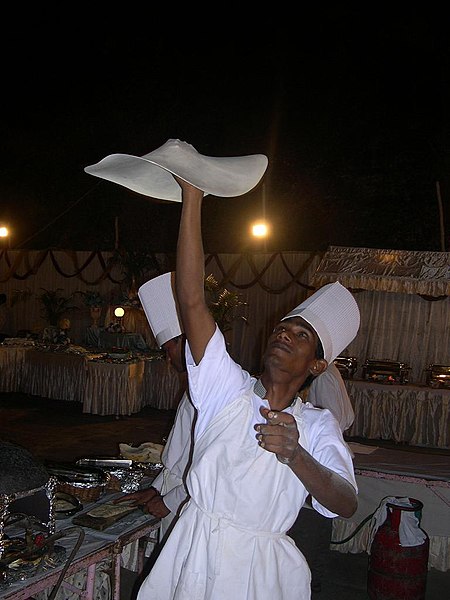 courtesy-joe zachs wikipedia
Dal station

Here you can include a minimum 10 varieties of dal , which can be tempered according to guest liking, most dal-lentils can be prepared to minimum seasoning and also display the variety of lentils used in large sacks like in a spice market or in large glass cylinders. classic lentil preparation like Dal Makhani can be prepared in advance since it require overnight slow cooking , but still give an opportunity to enhancing the flavour by adding Tempering to last minute. The Dal station can be designed with most sauted garnishes like browned garlic,onion ,Ginger, sauted green chilly, crushed chilly flakes, chopped coriander,curry leaf,mint leaf, lemon zest,lemon juice,chopped fresh tomato,clarified butter and different oils ranging from rape seed to virgin olive oil suit to different guest preference. The concept being guest choose the lentil or mix of lentils then it can be tempered with garnishes according the taste & spice preference.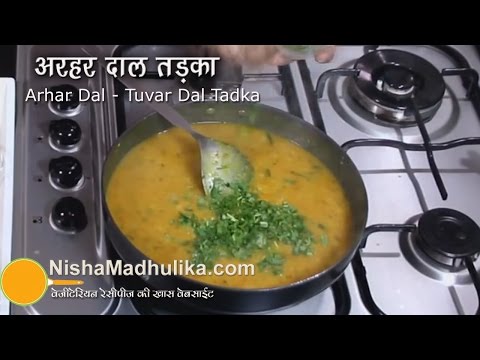 courtesy-article.wn.com
Halwai station

A spread of colorful indian sweets is feast for eyes many of the famous sweets from india comes from bengal and widley accepted in all part of india. There are few desserts typical to punjab like kheer, lapsi, moongdal halwa and kulfi..Jalebi is also one of the  main attraction . if you can get a skilled chef to perform a live demonstration of making jalebi its great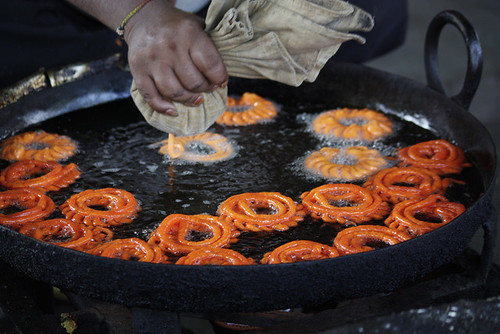 courtesy joe athialy -flickriver.com
Pan station

Pan- its very common in north a pan after the meal, if you can set up an pan station like a street vendor it is an attraction.check out some local pan shop or make a deal with the local vendor to do few hours for you.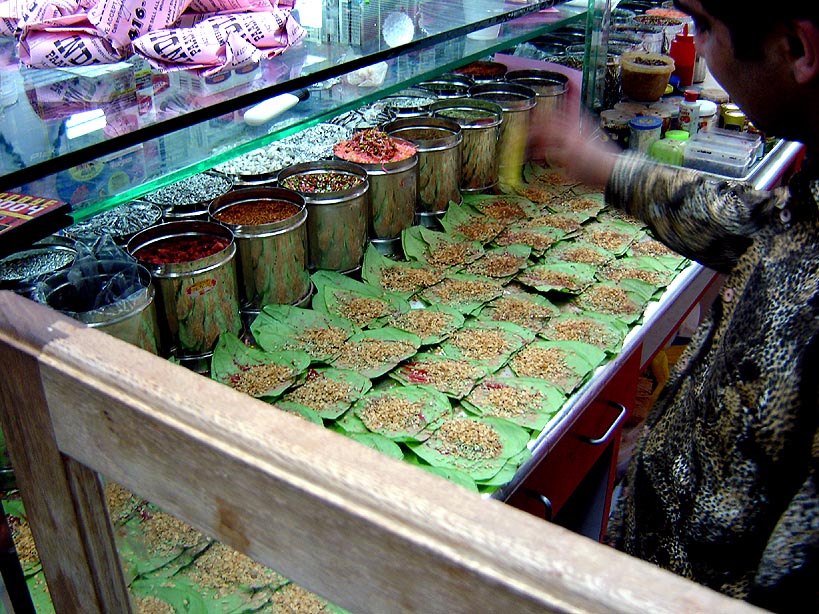 courtesy siqbal wikipedia

Enjoy your theme night and make it a successful event with a live DJ Performing all Punjabi Hits "Balle Balle".