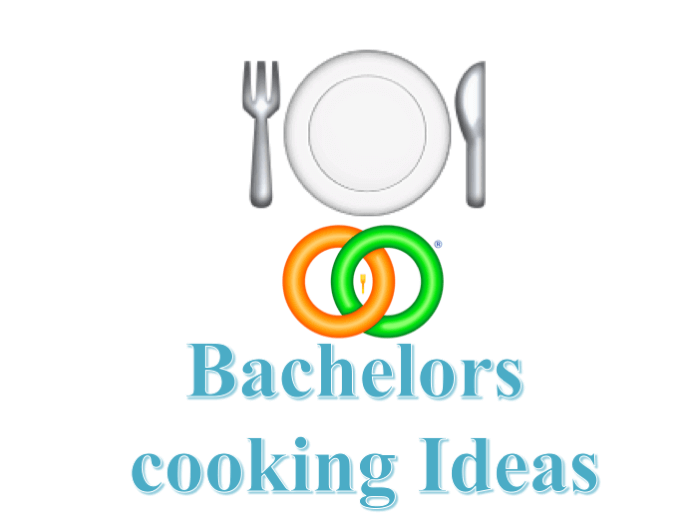 Bachelors cuisine cook healthy Popular Indian Recipes
Bachelors cuisine cook healthy
All of you gone through or going through this face when we struggling find a solution having a good meal with out breaking our wallet.
Recently I have to face this situation when my family have to travel before me for a holiday back home India.
I'm not a person who is very keen to dine out often one being the money you have to pay for the value you get . When you pay for a decent gourmet burger around 20$ . You can cook a best meal as per your liking for lunch and dinner.I got hooked with the idea of one pot cooking or one starch one protein cooking.
My idea of food always revolve around fresh , simple and light food. My wife loves traditional south Indian parboiled rice. For me its too heavy . We south Indians tends to eat more sort of this rice pretty much all lunch and dinner No wonder you can spot a south Indian man with a small pot belly.
Personally I hate pot belly for me that's sign of laziness . I started running daily and eating less rice now a days. 
With all this in mind i started my journey of living a lone for few weeks.
Bachelors cuisine cook healthy
I checked my wife's left over stock found some lentils , rice ( of course) , lot of spices , few onions , garlic and chillies. 
I love cooking when I have a luxury of buying ingredients with out spending my money. 
When I have to buy for myself I be more choosy to fit the bill.
Decided to put a schedule for things to do so I'm engaged without loosing focus or feeling sad missing family moments. 
I been more focused on being active and healthy .
I gone through my pending project list . Put my " starters by finediningindian " cookbook on top list to publish. 
Started running every alternate day and exercise for abs. 
Bachelors cuisine cook healthy
Inspired from my wife started drinking warm water with lemon juice good for burning belly fat.
BreakFast
That's an easy option  one week I tried soy milk and other week Almond milk.

With gluten free cereals and dry nuts raisins muesli.

My best bet is almond milk I just loved it
Mostly I take breakfast after running on weekends and on weekdays before going to work. you can try some quick pancakes I made;
Lunch
At work, Weekend started cooking. All lunch are from work place there also I prefer lean meat or fish with in starch or green vegetable
Masala Tea Time
 I love the refreshing taste of tea when my wife is away i hardly had a beautiful tea. I'm bit lazy to make tea . But when I make I prefer flavors and recipe what I do for masala tea is here.
Few a time its best I try tea with a class masala omelet. In India we call masala omelet even though no real spices or masala in it. Its mainly called because if the ingredients we put in. Onion, tomato,green chilly…
A nice recipe what I used is here for you to try.
Dinner
Any home for dinner my best bet for a quick dinner is always instant Maggi noodles but I put my twist to it. Sometimes spicy sometimes with egg.
Bachelors cuisine cook healthy
Leaving all controversy of additives they use in India I love it from my child hood days. 
Some day I do pasta you can get dry or fresh pasta from stores and cook the sauce yourself than using ready made sauce.
I tried few variations its easy to make few video recipes are here. 
One weekend I tried tandoori chicken . 
I marinated and kept in fridge cooked from fresh ever time I had my dinner. It will keep at good quality in fridge for 3 days. Its best when you cook after 24 hours.
Two of my favourite recipes given below
Main thing I learnt is how to appreciate my wife when she juggle all this alone while taking care of two young beautiful daughters.
I salute all women who takes care of family – women are superior to men.

I dedicate my learning experience of new found wisdom in managing time from my wife.
Thank You Ammu