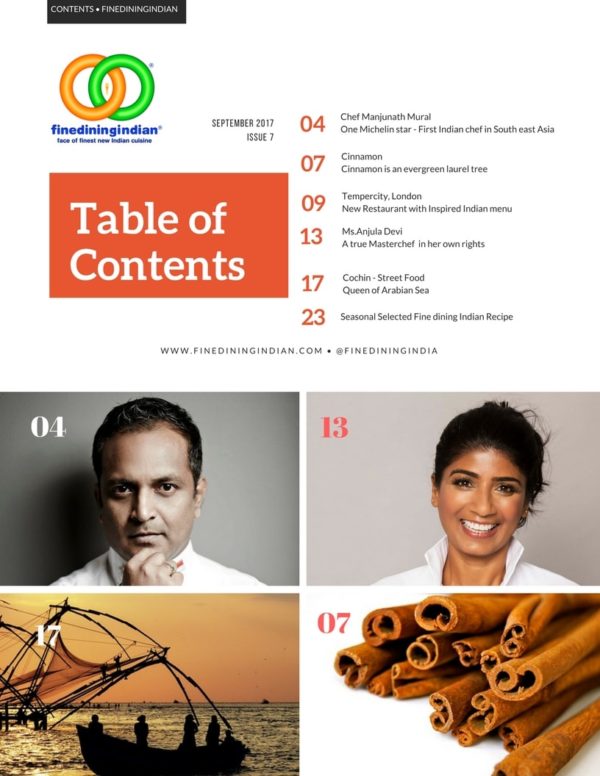 Our Recipe of Making World's Best Indian Food Magazine
"Food is symbolic of love when words are inadequate" – Alan D Wolfelt
In this recipe making worlds best Indian food magazine.
Great line, isn't it? But wait, we would like to modify it a little bit. "Food is not just symbolic of love. Instead, FOOD IS LOVE." Sounds perfect, no? It is a universal truth that love increases when it is shared. And being a true food-passionate, it is our duty spread this love among people like us. Believe it or not but finding the best way to spread the food-love was the biggest task. Thankfully, we came up with the idea of Fine Dining Indian Food Magazine. Yeah, a food magazine comprising best Indian chefs, Fine Indian food, online Indian food recipes, and even Indian food with lifestyle and many more. And this variety of content fascinated us to start an Indian food magazine. And see, here we are. However, this is not it; the journey is too long. And the destination is to become Worlds the best Indian food magazine.
But Why Indian Food?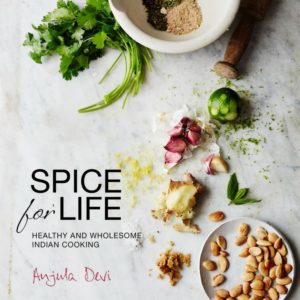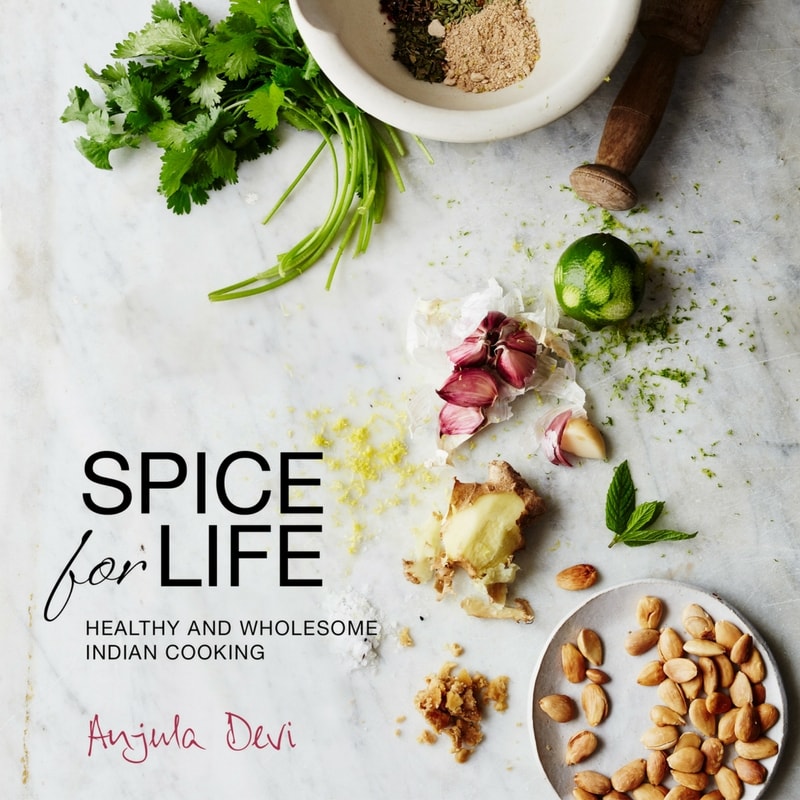 Can you think of any other cuisine in this world which offers such a vast variety of the food and ingredients? In India, every food has its roots deep down in its ancient culture. Every food tells a different story. The immense range of different spices fills the hearts of many with wonder. Now, can you imagine the number of experiments and food inventions with this amount of resources and cultural inspiration? We bet the number would be, Infinite.
This is why we started with Indian Cuisine. It is the combination of traditional, cultural, and spiritual aspects. In addition, the Indians are very passionate about their food as well. You can see the carousel of various spices in the kitchen of every house.
But we cannot deny the fact that many of foreigners have some misconceptions about the Indian food. With the help of our magazine, we are trying to provide a closer look at Indian food so that the gap of delusions can be filled with the knowledge and wisdom.
What The World Think Of Indian Food?
Hot! Too spicy! Fiery! And too heavy to digest! And the list goes on and on. These expressions truly depict what people from the countries think of the Indian Food. Well, it does not mean that everyone out there is having the same thoughts. On the other hand, there are some food lovers who cherish the variety of flavors the popular Indian recipes offer them. Therefore, with our expedition of redefining the Indian cuisine for the masses of overseas, we want to achieve.
Remodelling The Indian Cuisine
Indian culinary possesses a diverse range of elements in its arsenal. However, it is a blessing for us that we have a wide spectrum of resources which we can use to revamp the whole image of Indian food for the people while keeping its legacy and tradition intact. Furthermore, the Indian food is not just about a blast of flavor and gustatory satisfaction.
Instead, it is much more than that.
Well Being Through Food
It is an arguably sensitive topic. You may button us up with your compelling reasoning for the Indian Food. Indeed, some of the popular Indian dishes are dosed with an abundance of ingredients full of fat and one the other hand some of them are overcooked or deep fried. Somehow it is just one perspective, then what does another face of the coin depicts?
For now, forget about the dishes, let's talk about the ingredients. Take any individual ingredient and the story behind will stun for you. Each element has so many health benefits that will fill you with wonder for sure. Inspired by the benefits of these indigenous herbs and spices there is a medical field in India, "Ayurveda." This ancient medical science has been curing the Indian Civilization from many diseases, without side effects!
Isn't it incredible that how can anything be delicious as well as healthy? And this is our inspiration. We have flavors which are surprisingly healthy and we have the best food wizards (Master Chefs). The combination of two can show some palatable miracles.
So we thought, why shouldn't we combine the flavors and healthiness and make a perfect dish for you. Therefore, you won't complain about the spiciness and can enjoy the real Indian Spirited Food without worrying about the calories.
So this is all about us revolutionizing the fine Indian Food. But will this magazine will cover the food varieties?
Well, not really!
Indian Food with Lifestyle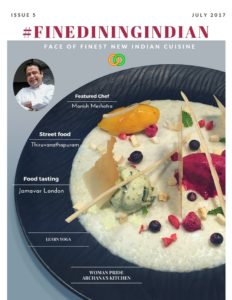 Hippocrates said, "Let food be thy medicine and medicine be thy food." Here, please be careful with the interpretation of the word "Medicine," here the word depicts the "Cure."
Inspired by the Hippocrates, we continuously endeavor to invent and give our touch to Indian food which can become a cure for your physical, mental and spiritual health.
But wait, you do not get sick very often it doesn't mean that you are healthy.
An unknown author has beautifully explained this, "Just because you're not sick doesn't mean you're healthy."
This quote may contradict your own personal views. But give it a second thought, are we really healthy and happy? Mood swings, anxiety, and depression are becoming the new member of our friend circle. Therefore, we added some precious and natural content for you that will help you to lead a REAL healthy life.
In addition, we have also included the stories of some of the best Indian Chefs or should we say, top Indian Food Wizards, and their inspiring stories. Who knows you may find a couple of their culinary secrets?
Here comes the best part, not just the flagships of Indian Food experts but we also feature some passionate and aspiring chefs who will soon be taking the Indian food legacy to a whole new level.
Wrapping Things Up
We are not claiming that we can cover everything in a single magazine but rather than putting "Everything" we have "Something" to offer you, a something which you didn't know but are looking for.
So if you want to enjoy a revamped fine Indian food enriched with many health benefits, then this magazine is going to be a culinary companion for you.
Buy Print Version of Fine Dining Indian Magazine July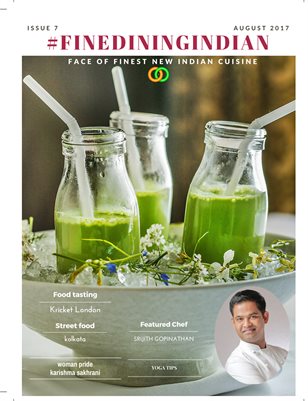 Fine Dining Indian Food Magazine 2017 : Fine dining Indian food magazine august 2017 issue 6
Read and Download Fine dining Indian food magazine August 2017 Edition – Issue 6.we are very grateful to feature Chef Girish Gopinathan Only Two Michelin star chef in the world, Master chef India Finalist Karishma sakhrani, Street food from Kolkata, Food Tasting on Kricket restuarnt in London…

Our Vision
" To be the world's best fine dining Indian cuisine website and magazine"
We strive to achieve this by providing a platform for all Indian food lovers around the globe.
Finediningindian Magazine previous issues
---
[thb_image image="5008″ img_link="url:http%3A%2F%2Ffinediningindian.com%2F2017%2F07%2F05%2Ffine-dining-indian-magazine-july%2F|title:Finediningindian%20Magazine%20July%202017%20Issue|target:%20_blank|"]
[thb_image image="4356″ img_link="url:http%3A%2F%2Ffinediningindian.com%2F2017%2F04%2F15%2Ffinediningindian-food-magazine-march-issue-2017%2F|title:Finediningindian%20Magazine%20April%202017%20Issue|target:%20_blank|"]
[thb_image image="4455″ img_link="url:http%3A%2F%2Ffinediningindian.com%2F2017%2F05%2F07%2Ffinest-indian-food-magazine-may-2017-issue%2F|title:Fine%20dining%20Indian%20Food%20Magazine%20May%202017%20Issue||"]
Submit Your Review
[yasr_visitor_multiset setid=2]