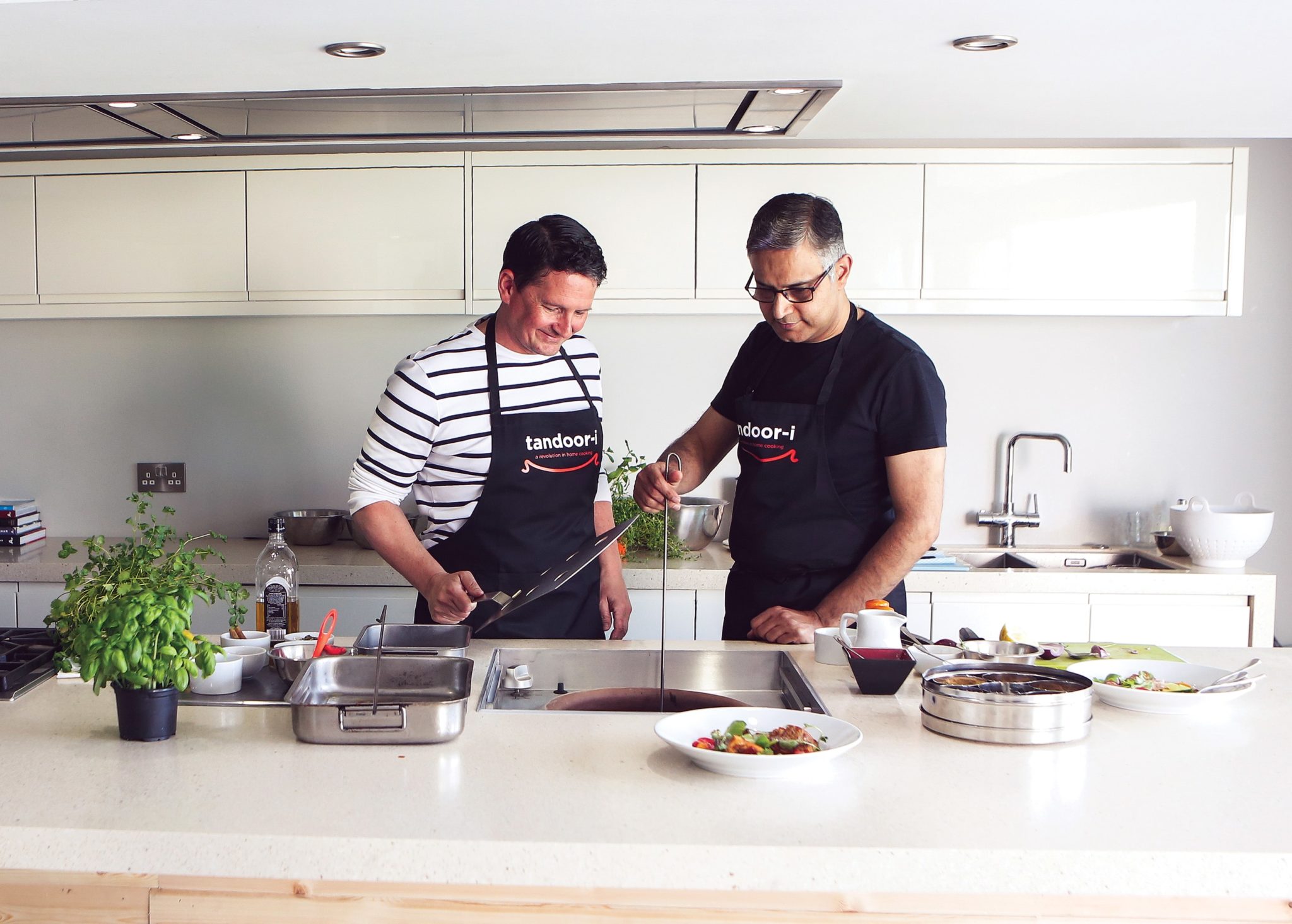 Tandoor-i Brand Ambassador chef Atul Kochar
[yasr_overall_rating]
Tandoor-i
Integrated Tandoor Developed by Nick Jones
When we heard there was a new Indian culinary product on the market we were fascinated to find out more. This unique invention enables the owner to have an integrated Tandoor oven in their home kitchen without compromising on design. We had an in-depth chat with Nick Jones managing director to find out the story behind Tandoor-i and hear about Chef Atul Kochar's part as brand ambassador and how he plans to make Tandoor-i a British business success.
"ALL OUR PRODUCTS ARE ASSESSED AND TESTED TO THE RELEVANT CE STANDARDS BY BSI" NICK
Nick's research has seen the development of an oven that allows creative homeowners to produce succulently caramelised authentic Indian food in their own kitchens.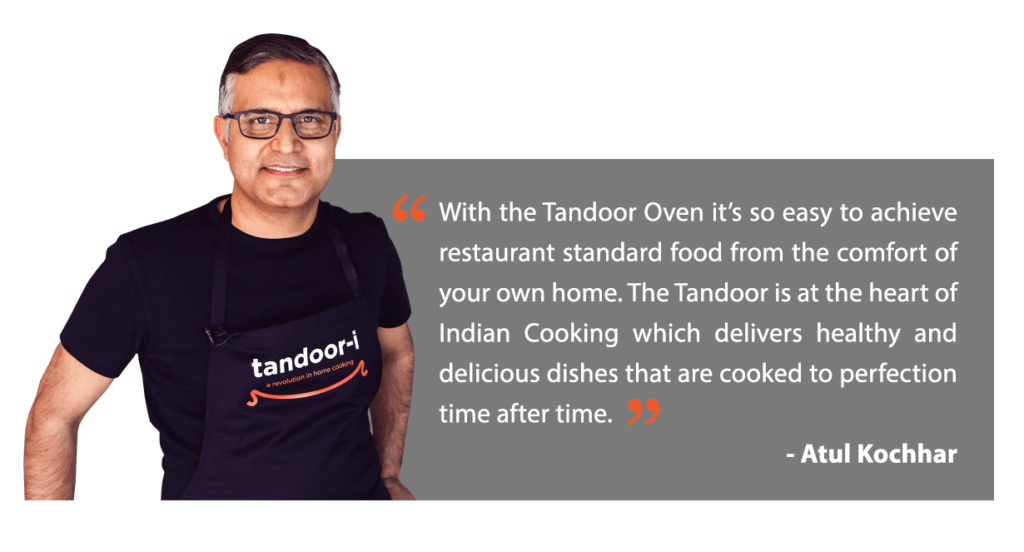 What is integrated Tandoor?

Tandoor-I is the world's first fully integrated Gas Fired tandoor for the home kitchen.
It will install fully hidden, much like a dishwasher, until you need it, then you simply remove the lid, fire it up and away you go.
What is the story behind the product and motivation?

My Anglo/Irish roots didn't really expose to Indian cooking, the best I had growing up was sharwood's curried mince with plain rice, however at the age of 19 I found myself at Birmingham Unit and the rest is history. I fell in love with curries.
During the unit, I experimented with lots of foods, Italian, Chinese and of course Indian but there was always something missing – you just couldn't get the Naan to taste the same or the Chicken Tikka etc, I sworn then, one day I'll own a Tandoor.
Fast forward into my 40's I was in a position to build a dream kitchen so went looking for the integrated Tandoor – it didn't exist, so, I made one.
I redesigned one and had it build by a high end British manufacturer to my specifications, once installed it started to gather some interested amongst friends and family, one of whom suggested there was a gap in the market and business to be built, so here we are.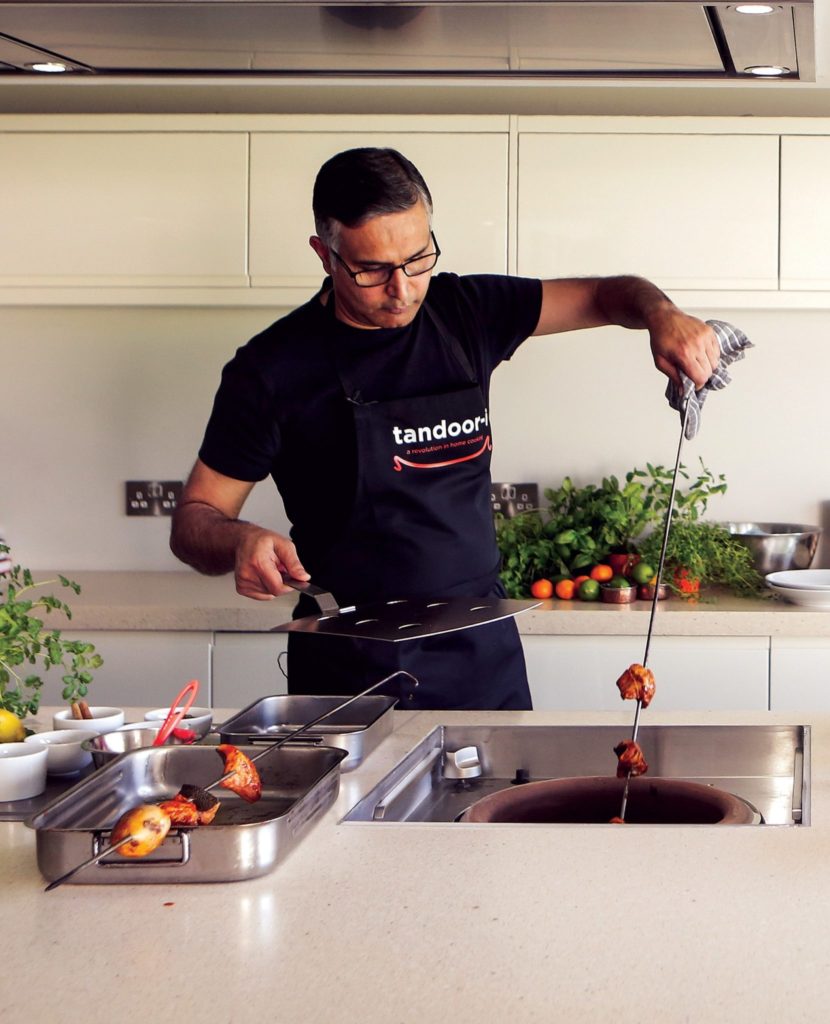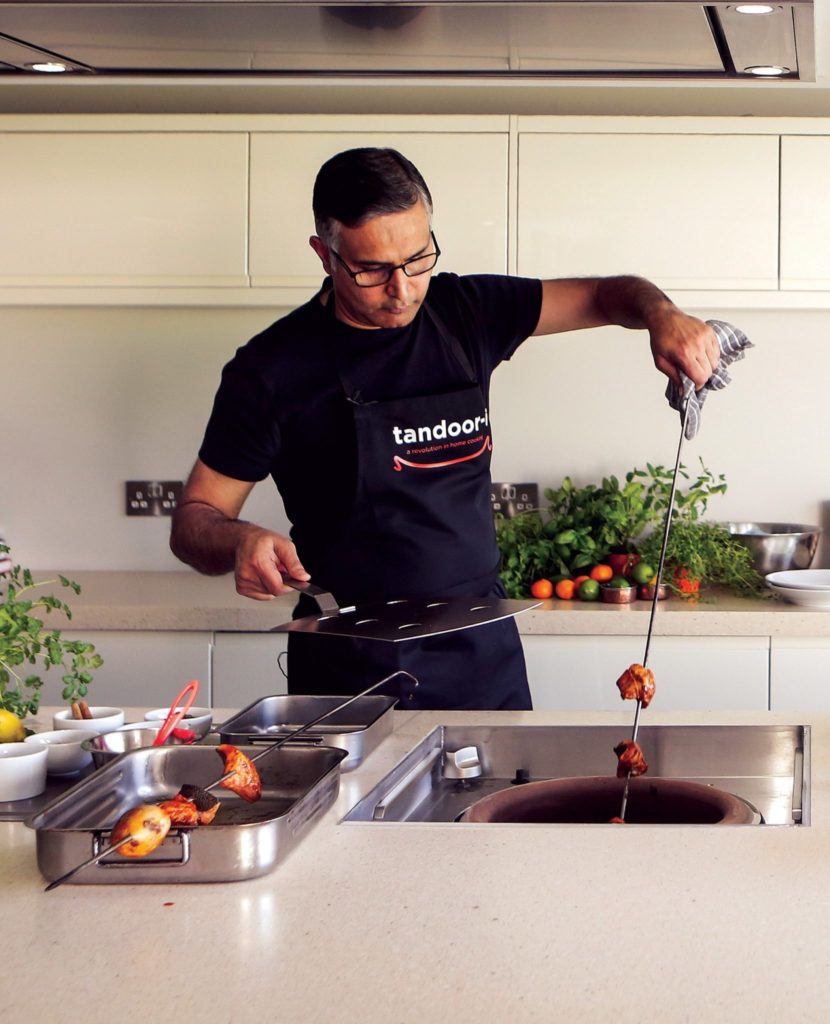 Could you please explain the product and the options available?

Model 1 is 800mm wide x 815mm deep and is fully CE approved for the UK & I home kitchen markets
Model 2 will be 600mm wide x 600mm deep and will be available Autumn 2017, again gas fired.
Each unit will come with a set of Accessories, Skewers, Naan hook etc…
How you claim to be different than established Tandoor makers?

My simple USP is that we are fully integrated and we are the first company in the world to have a Tandoor fully assessed for CE rating in a domestic environment and pass

Who is your Target Clientele?

We are starting with the higher end of the kitchen market, people who like some 'food theatre' in their homes and to entertain their friends and family.
The skewers and Naan making are particularly entertaining and always draw a crowd
of course there is those with Indian/Asian/Middle Eastern decent who perhaps had Tandoors at home in the garden when growing up and would now like to have one in their own homes and cook that authentic cuisine they've been craving.
How much it will cost to buy?

Model 1 will retail from showrooms at £3,300 +VAT
Model 2 will be a similar price
An extra accessory pack can also be purchased if you needed more skewers etc. Tandoor chop house Restaurant
How you plan to market?

First route to market is through Higher End Kitchen Showrooms, then as Model 2 comes on board, broaden this out to the higher end of the High Street, such as John Lewis. This is because, you may be able to retro fit Model 2 without having to have a whole new kitchen.
Do you plan to export Tandoor to India?

Yes, and with Model 2 we are going to seek CE approval for UK, Ireland, Spain, France, Portugal, Germany, Benelux, UAE and Arabian Peninsula, India, Australia and finally the USA.  Indian small sharing Plate Cook Book
How you plan to train Domestic users as it's a High temperature equipment and skill based cooking?

The CE certification includes a full instruction manual covering some health & safety aspects that the home cook needs to adhere to.
Our website will have a series of tuition videos embedded in it to also help guide a novice tandoor user.
We also provide a gauntlet heat proof glove with each oven for when you apply the Naan to side of the clay
Finally, one safety feature is the Oven cannot go over 350 degrees C in the UK domestic kitchen, so we have rated the oven to 340 degrees C.
Do you provide Installation and any after service provided?

As with all gas products for the home. Tandoor must be installed by a Gas Safety Registered Engineer
Each oven comes with a full one year parts and labour guarantee . Tandoor spiced Chicken
For promotions
---
If you would like to promote your Restaurant, service or product in Finest Indian magazine Finediningindian . Please write to us – Chef@finediningindian.com
Finediningindian Magazine previous issues
---
[thb_image image="4358″ img_link="url:http%3A%2F%2Ffinediningindian.com%2F2017%2F04%2F15%2Ffinediningindian-food-magazine-march-issue-2017%2F|title:Finediningindian%20Magazine%20March%202017%20Issue|target:%20_blank|"]
[thb_image image="4356″ img_link="url:http%3A%2F%2Ffinediningindian.com%2F2017%2F04%2F15%2Ffinediningindian-food-magazine-march-issue-2017%2F|title:Finediningindian%20Magazine%20April%202017%20Issue|target:%20_blank|"]
[thb_image image="4455″ img_link="url:http%3A%2F%2Ffinediningindian.com%2F2017%2F05%2F07%2Ffinest-indian-food-magazine-may-2017-issue%2F|title:Fine%20dining%20Indian%20Food%20Magazine%20May%202017%20Issue||"]
Submit Your Review
[yasr_visitor_multiset setid=2]