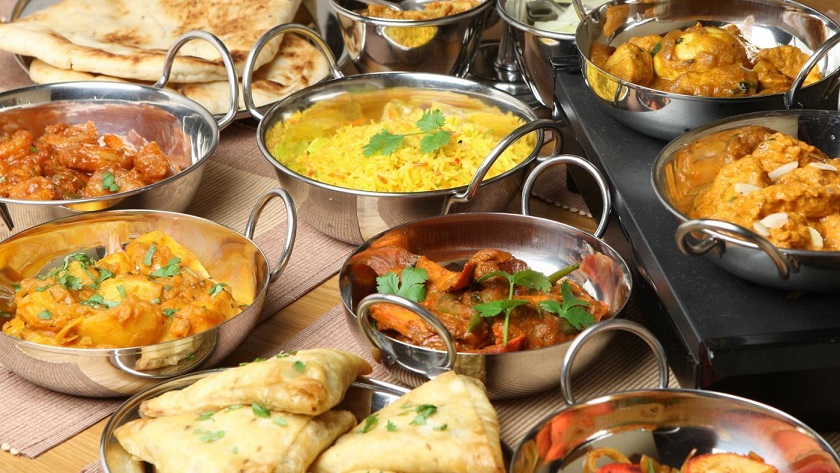 5 Most Popular Indian Dishes in Indian cuisine
[yasr_overall_rating]
5 Most Popular Indian Dishes
The streets of India have an amazing aroma in the air. The local food and ways to make it more delicious are really remarkable. So, many dishes will put you on knees to eat it you can find here in India. If you are a foodie or want to taste the real heights of Indian food, never miss these 5 most popular Indian dishes which are listed to every Indian food and lifestyle magazine.
Butter chicken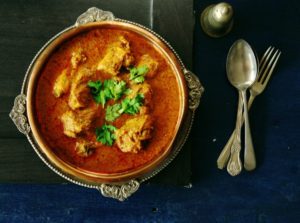 Butter chicken is not just butter chicken in India, it is better chicken. This dish is highly ordered by the food lover in local Indian restaurants. It really tastes amazing and the most amazing thing about it every cook has a different style to make it more and more than delicious.
The best piece about butter chicken is that the only ingredient you may require is curry powder. And rest is commonly essential items like olive oil, onion, garlic, ginger, butter, and tomato puree.
Tandoori Chicken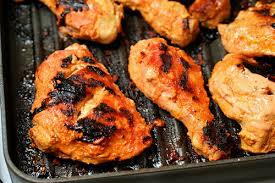 Next but the very first. Tandoori Chicken is one of the most popular India food and listed in so many Indian lifestyle magazines as well. This will not be easy if you are looking for a guy who still even untouched to this. Tossed with the amazing Indian spices and serve with Basmati rice, gonna make it more amazing. Just put some fresh onion to add more texture to Tandoori Chicken. The ingredients to be followed as the butter chicken.
Malai Kofta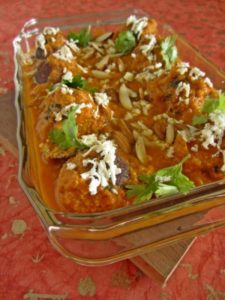 Alternative to vegetarian meatballs you will get served with naan or jeera rice. Mainly used the vegetables to make the Koftas are potatoes, carrots, beans, peas, and sweet corn. While people are so complicated in India, when it's arrived to choose the best food they are so predictable. If you are serving Malai Kofta to you guests don't forget to give a touch of paneer or cheese.
Chole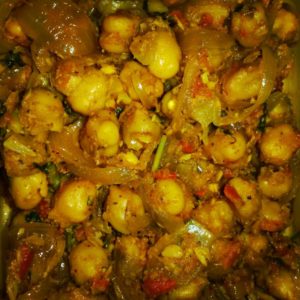 A classic Indian recipe, which is also one of the most popular dishes in India. Especially in Northern India, people love to eat this one and nowadays this amazing taste is attracting so many people to it. You can serve it with rice but, if you want to make the taste more delicious than you should serve it with Poori or its typical partner Bhatura. Now let's talk about the ingredients, Chole doesn't require many spices. Just the Indian typical stuff to add and yes this is ready.
Palak Paneer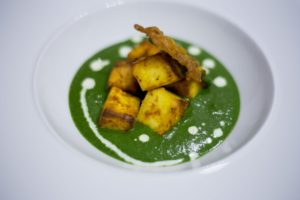 No matter in which restaurant you are in right now just hold the menu card and find the list of vegetable food you will get it there for sure. Palak Paneer is also the highly demanded food in India and thus this is so much popular. The best part of this food is this is really good for your health. The green vegetables are always good for health and eyes, so if you are a vegetarian and want to have some amazing food for you dinner just go and grab it.
Here Are Some Honorable Mentions:-
Kali Daal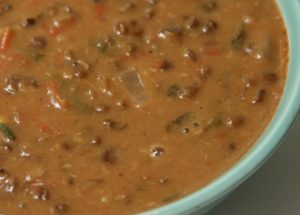 Also known as mom's lentils is one of the most and at the top of the sheet in most popular foods in India. High in protein and so many other health nutrition Kali Daal is listed so many times in food magazines in India. If you want to make this one more delicious then soak it overnight and cook with the traditional Indian spices. Plus, besides of using oil you should go with Ghee (Purified Butter).
Papdi Chaat
North Indians love to eat spicy food. Thus, Papdi is all waiting for you. Papdi and chaat are one of the deadly required most popular snacks for North Indians. It is really astonishing that vendors jam the streets while selling these 2 amazingly crafted food. The Chaat parties are also so much in trend besides of having dinner. People do the fun task while eating Papdi chaat and the similar snacks. Serve with tangy, spicy, and sweet sauce to make the taste tastier.
Naan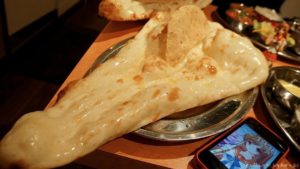 Last but the least, this is the everyone's favorite Indian food, which is also known as Indian Flatbread. No matter what you have ordered from any of these listed most popular Indian foods naan goes with everyone listed upside either it's a non-vegetarian or a vegetarian food. However, with Kali Daal, Naan always taste better. So, if you are hungry now you can get some of these listed most delicious and most popular food.
So, you still here and what you waiting for, this is the right time to kill your hunger. Go to any nearby restaurant order any of these listed Most popular Indian food and feel more relaxed. Or if you want to make these dishes your own explore us for more details.
[thb_postcategory style="style5″ title_style="style2″ cat="70″]
Buy Print Version of Fine Dining Indian Magazine July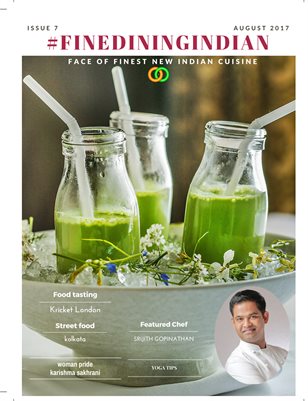 Fine Dining Indian Food Magazine 2017 : Fine dining Indian food magazine august 2017 issue 6
Read and Download Fine dining Indian food magazine August 2017 Edition – Issue 6.we are very grateful to feature Chef Girish Gopinathan Only Two Michelin star chef in the world, Master chef India Finalist Karishma sakhrani, Street food from Kolkata, Food Tasting on Kricket restuarnt in London…

Our Vision
" To be the world's best fine dining Indian cuisine website and magazine"
We strive to achieve this by providing a platform for all Indian food lovers around the globe.
Finediningindian Magazine previous issues
---
[thb_image image="5008″ img_link="url:http%3A%2F%2Ffinediningindian.com%2F2017%2F07%2F05%2Ffine-dining-indian-magazine-july%2F|title:Finediningindian%20Magazine%20July%202017%20Issue|target:%20_blank|"]
[thb_image image="4356″ img_link="url:http%3A%2F%2Ffinediningindian.com%2F2017%2F04%2F15%2Ffinediningindian-food-magazine-march-issue-2017%2F|title:Finediningindian%20Magazine%20April%202017%20Issue|target:%20_blank|"]
[thb_image image="4455″ img_link="url:http%3A%2F%2Ffinediningindian.com%2F2017%2F05%2F07%2Ffinest-indian-food-magazine-may-2017-issue%2F|title:Fine%20dining%20Indian%20Food%20Magazine%20May%202017%20Issue||"]
Submit Your Review
[yasr_visitor_multiset setid=2]