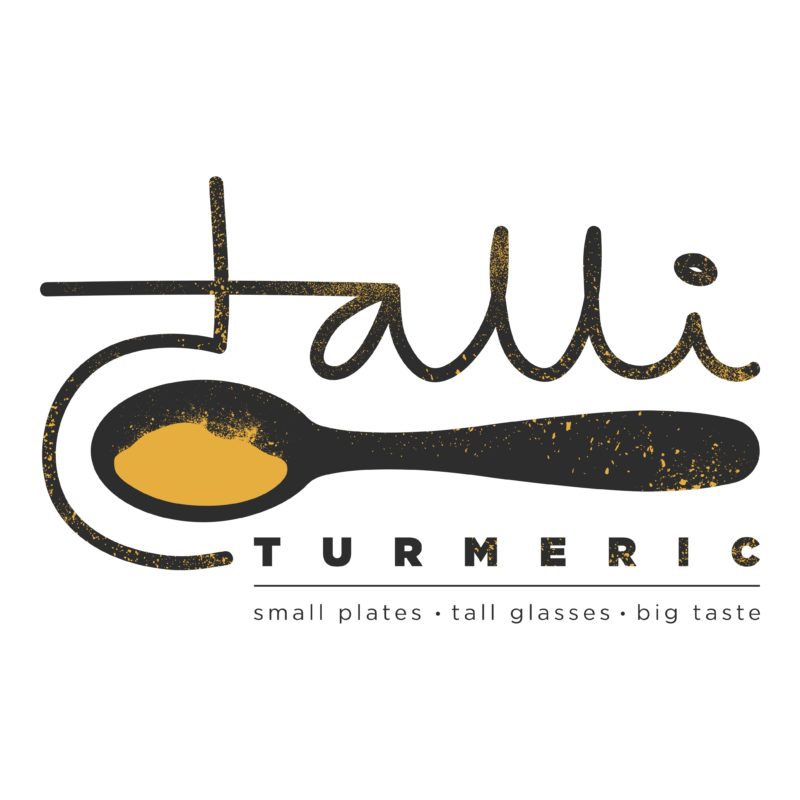 Talli Turmeric
Talli Turmeric Mumbai debuts as India's only Turmeric centric restaurant
~A delightful food theatre that has scouted the corners of India to bring forth the heart and soul of regional cuisine via Small Plates and Tall Glasses that are BIG on Taste.
Mumbai
The city is a cosmopolitan melting pot of cultures and has been cloaked in varied gastronomy from across states for centuries, making it thrive in culinary delight. Whether it be its inhabitants or its cooks, each has a history with food, one that has been unknowingly carried within for generations.
Lending a serious voice to that sentiment is Talli Turmeric at Atria Mall – a nouveau restaurant that embodies the beating heart of India through a brilliant explosion of taste, flavour, aroma and colour. With the subjectivity that authenticity dictates, Talli Turmeric dares to do something different.
It aims to simplify it all.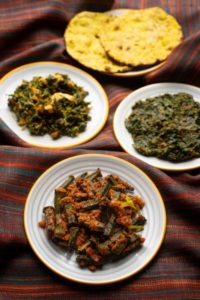 As the name suggests, the menu offers a variety of small plates that center around Turmeric– celebrated for centuries as the golden coloured, strongly flavoured wonder spice renowned for its vibrant colour and healing properties in every home. The food presented here is a tasteful intoxication of regional cuisine with an ideology to share a piece of India with every serve, coupled with modernity of a contemporary bar setting in South Mumbai.
More than any other ingredient, Turmeric is an instant representation of the Indian kitchen and its rich cuisine, of personal experiences as well as a unified collective cultural experience. It brings to mind a plethora of food memories, drawn from kitchens everywhere in the country. Turmeric is a wonder spice which expresses the philosophy of Indian cuisine and adds to its creativity.
Talli Turmeric,
Hence, is an embodiment of authenticity, flavour, texture and aroma that sings songs of generation-oldd desi palates. Customers are encouraged to enter the kitchen to watch chef protagonists live in action, as they present a specially curated menu that uses flavourful ingredients, fresh produce, artfully paired spices representing a vast, diverse gastronomic legacy. The menu captures the real essence of the country and helps you venture into its very belly, ranging from smash-hit Indian delicacies to juicy charcoal-grilled tandoori kababs; from curries of royal kitchens to classic dishes from secret family recipes; fresh bread from the tandoor to authentic, slow-cooked biryanis! All served as great value small-plates, in a contemporary urban setting and serving a selection of eclectic cocktails, wines and spirits.
Signatures include mouth-watering Gunpowder Potatoes from Andhra Pradesh, Oorgai Idli Vithkal all the way from Kanchipuram, Manglorean Kozhi ghee roast, the kebabs from Lucknow, melt-in-your-mouth tandoors, Laal Maas from Rajasthan (Founder – Tapan Vaidya's all-time favourite, It's a must try!) and a lot more.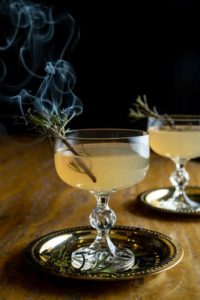 The TALLI element is the surprise cocktail factor curated by co-founder Mansij Vaidya, that calls out to a clientele that is looking for something off the beaten path, for the unusual and unpredictable. It instantly brings a smile to the lips and warns you that there's an adventure ahead, albeit a gastronomic one, even in its cocktails! From the timeless classics to Talli Turmeric® signature cocktails that all are hand crafted with a tinge of turmeric at the incredible 50-feet long showstopper bar with floral motifs and fluted wooden corners, there is a desire to introduce Indian flavors at their ethical best.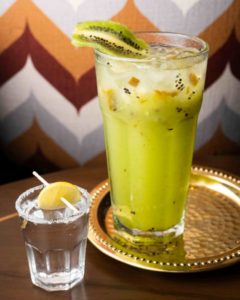 Signatures
include Aamchi Rita, Tequila infused with Kokum, lime and grape juice – shaken, served on the rocks, Imli Sour, unusual and delicious mix of whiskey and sweetened tamarind, with lemon juice, Iced Talli Latte, Our signature drink with a twist of vodka with iced turmeric latte. From the Pardesi cocktails, you must try The Wicked, tequila, triple sec & lime juice, muddled kiwi & jalapeno shaken together and Two to Tango, which is a perfect marriage of whiskey & wine blend sweetened with allspice and lemon juice.
"Talli Turmeric is a celebration of turmeric in all its aspects – the colour, the taste, the healing properties and the importance it has in Indian cuisine. Besides this, we are all about authentic, fresh, wholesome Indian food. This restaurant will represent the real taste of India with a touch of refinement. Our chefs from different parts of India will add authenticity, skill and great flavours to all our food preparation. We even have a range of exciting cocktails! We want our guests to feel at home, to feel the joyful spirit of this concept and what we stand for." says Tapan Vaidya, Founder of Talli Turmeric.
The Menu
While the menu takes you on a journey through different states in India, the desserts have a different culinary surprise in store for you. Grab a spoon and try the Crisp Hot Jalebi with Rabdi made by the Halwai especially with love and for everyone who's a little health conscious; Kavuni Arisi Halva (Pudding with Black Rice) will leave you wanting for more!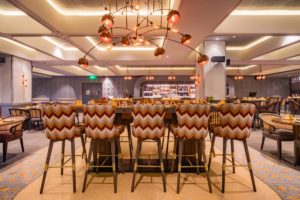 Craftmanship runs in Talli Turmeric's veins as the kitchen is helmed by Chef duo Fareed Qureshi (from the well-known Imtiaz Qureshi family, renowned for their culinary skills, especially Dum-Pukht) and Chef Arasakumar (from the Taj Group of Hotels in Chennai and Hyderabad).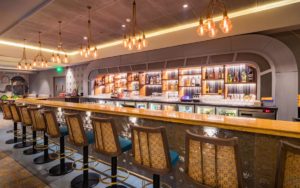 Qureshi revisits his repertoire of classic North Indian dishes ranging from Awadh, Kashmiri, Punjabi and much more to add skill and authenticity to the menu, whereas Kumar introduces an entire exciting spectrum of South Indian cuisines, culinary trends and practices across the southern states, since he has lived in almost every one in his lifetime!
Bringing traditional dishes prepared by ancient methods into a contemporary setting is not an easy task. We believe this is not just a restaurant. It is food theatre at its honest best.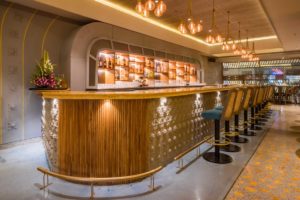 Join us at Talli Turmeric for a moment of joy, an experience to cherish, and a food journey to remember!
Watch out for North and South Indian lunch Thalis and Reverse Happy hours every 10 pm to 12.30 am, Sunday to Thursdays.
Press Office: The Other Circle PR India
Submit Your Review
[yasr_visitor_multiset setid=2]