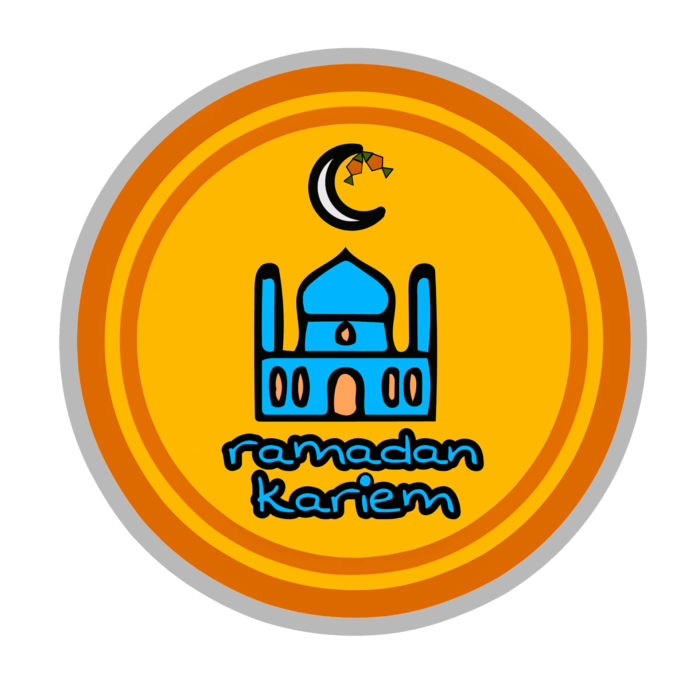 Best Iftar Food For Ramadan
Best Food For Iftar
You must eat Best Food for Iftar during Ramadan . Ramadan also Romanised as Ramazan. Ramadhan, or Ramathan is the ninth month of the Islamic calendar. Ramadan is observed all over the word by Muslims as a month of fasting (Sawm) . In order to commemorate the first revelation of the Quran to Muhammad according to Islamic belief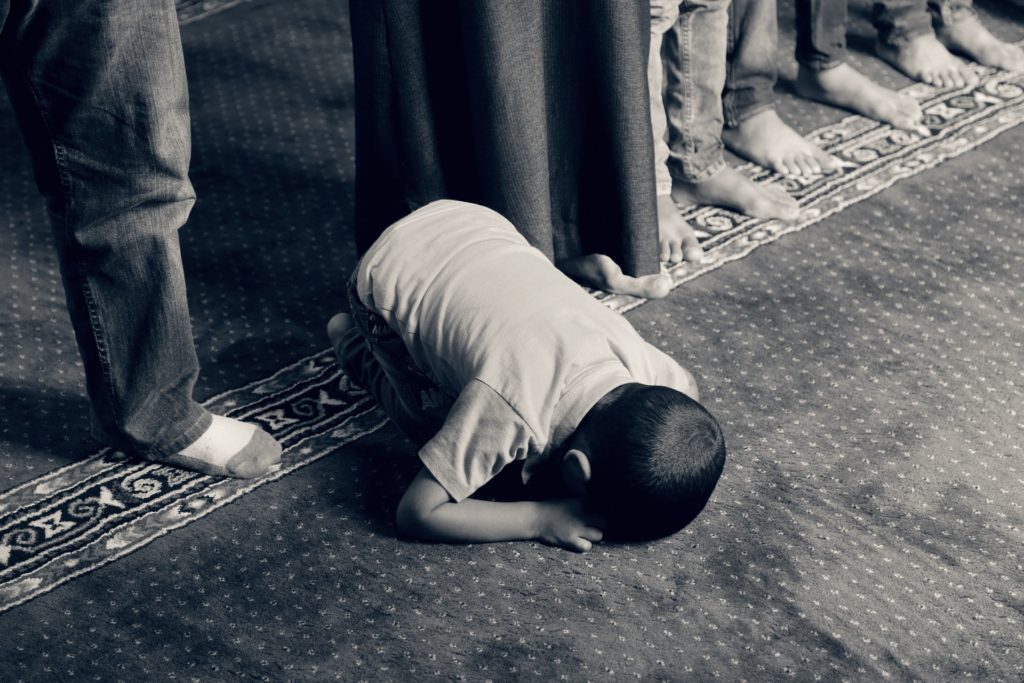 This annual observance is regarded as one of the Five Pillars of Islam. The month lasts 29–30 days based on the visual sightings of the crescent moon, according to numerous biographical accounts compiled in the hadiths.
Iftar:
In the evening, dates are usually the first food to break the fast . And according to tradition, Muhammad broke fast with three dates. Following that, Muslims generally adjourn for the Maghreb prayer, the fourth of the five daily prayers. After which the main meal is served.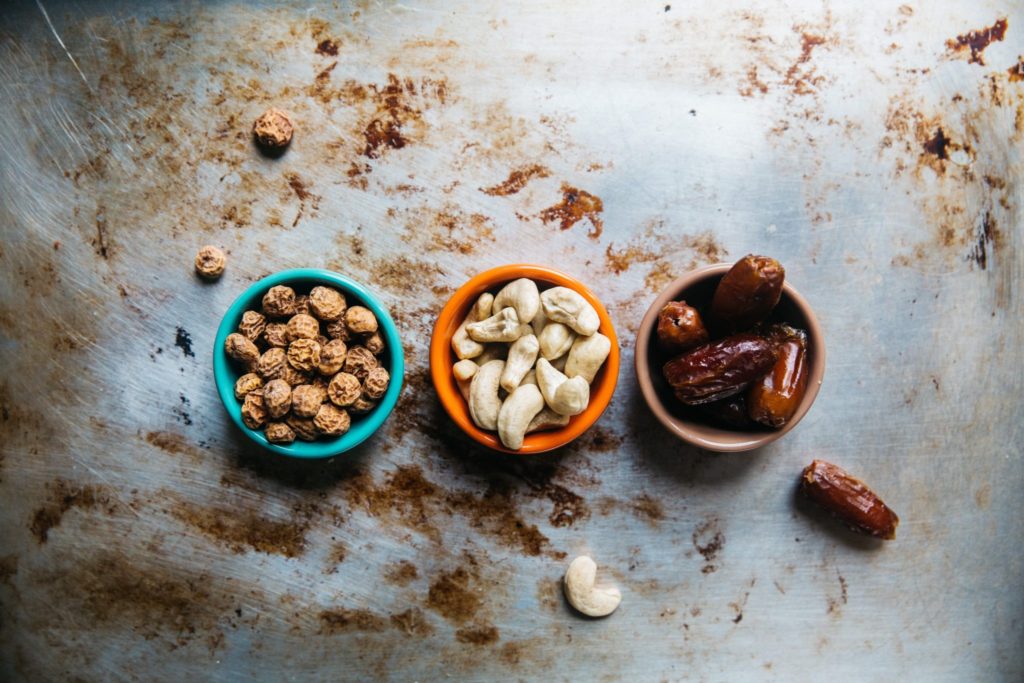 Social gatherings, many times in a buffet style, are frequent at iftar. Traditional dishes are often highlighted, including traditional desserts, and particularly those made only during Ramadan. Water is usually the beverage of choice, but juice and milk are also often available, as are soft drinks and caffeinated beverages.
Check Recipe for Lamb sweet bread shami Kebab
Best Food For Iftar
In the Middle East, the iftar meal consists of water, juices, dates, salads and appetizers, one or more main dishes, and various kinds of desserts. Usually, the dessert is the most important part during Iftar.
Typical main dishes are lamb stewed with wheat berries, lamb kebabs with grilled vegetables, or roast chicken served with chickpea-studded rice pilaf.
A rich dessert, such as luqaimat, baklava or kunafeh (a buttery, syrup-sweetened kadaifi noodle pastry filled with cheese), concludes the meal.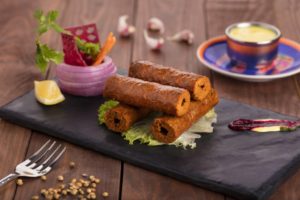 Check our Gosht Seekh Kebab Recipe
Over time, Iftar has grown into banquet festivals. This is a time of fellowship with families, friends and surrounding communities, but may also occupy larger spaces at masjid or banquet halls for 100 or more diners.
We have Made a special Smoothie with Few Best Nuts, Dates and Banana to end your fast. Buy Ajwa dates 
The recipe is quick to make. You can store in fridge or can be taken to your work place. All your body will be revitalised once you drink this.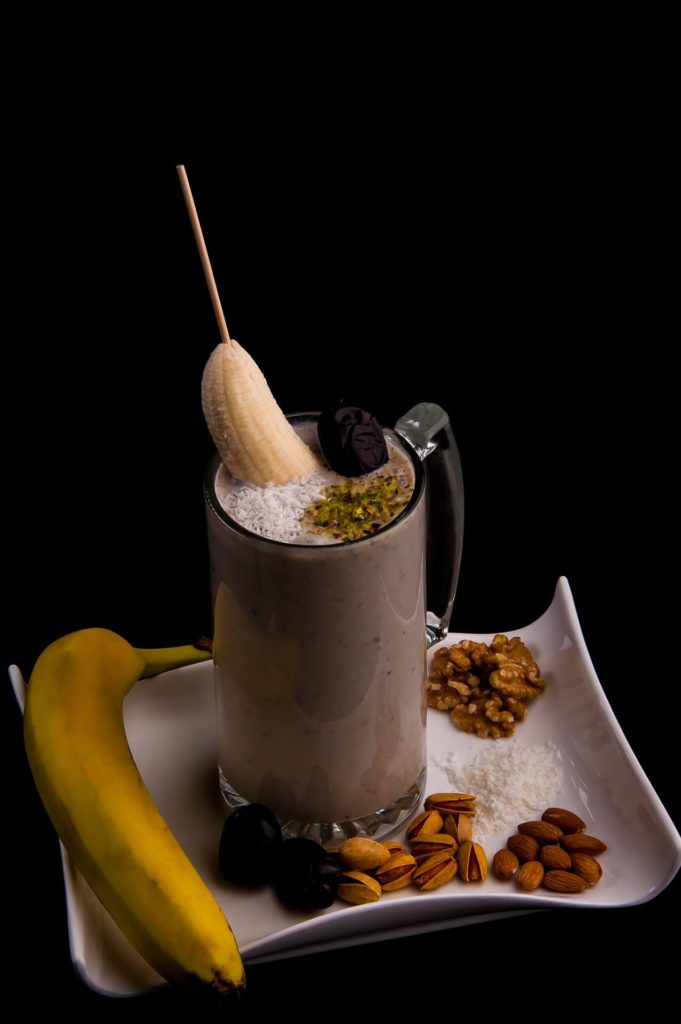 And many more please read the magazine in detail below
---
For promotions
---
If you would like to promote your Restaurant, service or product in Finest Indian magazine Finediningindian . Please write to us – Chef@finediningindian.com
Finediningindian Magazine previous issues
---
[thb_image image="4358″ img_link="url:http%3A%2F%2Ffinediningindian.com%2F2017%2F04%2F15%2Ffinediningindian-food-magazine-march-issue-2017%2F|title:Finediningindian%20Magazine%20March%202017%20Issue|target:%20_blank|"]
[thb_image image="4356″ img_link="url:http%3A%2F%2Ffinediningindian.com%2F2017%2F04%2F15%2Ffinediningindian-food-magazine-march-issue-2017%2F|title:Finediningindian%20Magazine%20April%202017%20Issue|target:%20_blank|"]
[thb_image image="4455″ img_link="url:http%3A%2F%2Ffinediningindian.com%2F2017%2F05%2F07%2Ffinest-indian-food-magazine-may-2017-issue%2F|title:Fine%20dining%20Indian%20Food%20Magazine%20May%202017%20Issue||"]
Submit Your Review
[yasr_visitor_multiset setid=2]