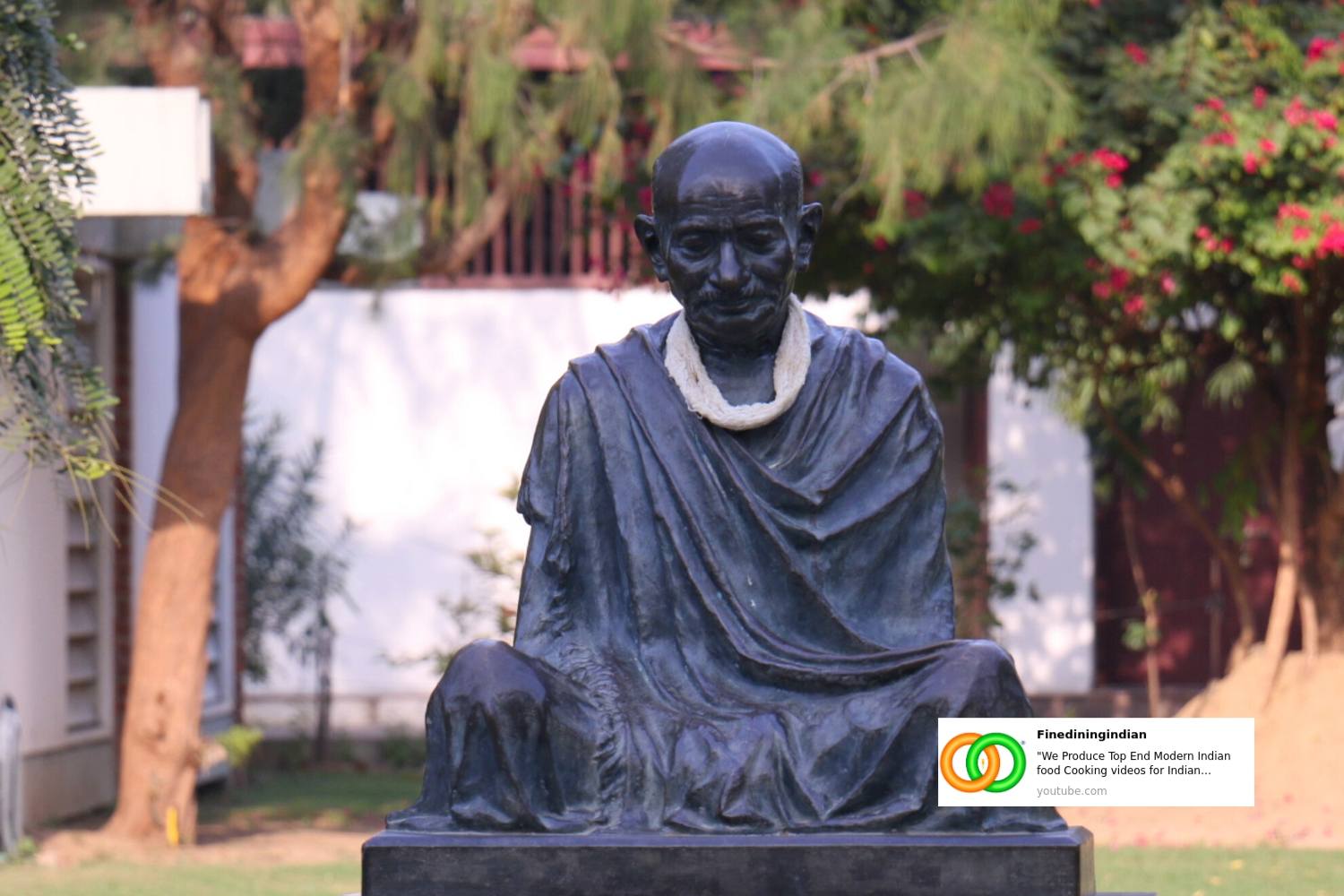 Indian Food
Famous Indian Regional cuisines
In this article Put together by Ms.Ambalika Singh talks about Famous Indian Regional cuisines. Food diversity in India is very much evident in different states , District and even villages .
[thb_image full_width="true" alignment="center" image="6743″]
Food diversity in India
Our Food is an expression. It is an expression of cultural heritage and diversity. It is not just a quantity of nutrients and instead is a diversity which forms the basis of human civilizations. Food provides an exquisite vision of the cultural heritage of a place and also plays a quintessential role in preserving the culture.
Taking about India, the Land of Diversity, it is seen that the word 'diversity' can be fitted well in the culinary tradition of India. Indian cuisine is like a whole bunch of threads consisting of a zillion of culinary threads representing regional cuisines.  These regional culinary threads unite into a unified culture of Indian cuisine and, yet have a distinct identity of their own. The food culture of India signifies the thousands of unique and distinct cultures of different regions. One of the most interesting facts about Indian cuisine is that it has no national dish. Choosing one particular dish out of an invariable complex set of choices of Indian dishes is clearly insanity.
Cultural diversity
India is a land of cultural diversity and much of its diversity is witnessed in its culinary traditions. The 29 states offer a myriad of flavours and delicacies making Indian food as diverse as possible. Food in India has always been of cultural importance. Indian food has lower traces of homogeneity in its regional cuisines than in any other country which makes it a hub of flavours, dishes and palates. There are so many layers to Indian cuisine which unfold regional culture with every layer.
Regional cuisines offer a wide assortment of scrumptious foods to serve the palates of a wide population of the country. Some recipes are high on spices while some are less spicy, yet intricately flavoured. This difference in regional cuisines is what makes India a paradise full of flavours, delicacies and aroma. Some of the major regional cuisines of India are from the states of Punjab, Rajasthan, Gujarat, West Bengal and Kerala which have been elucidated.

Punjabi cuisine
The culinary style of Punjabi cuisine has originated from Punjab which is the major region in the northern part of the Indian continent. Punjabi cuisine is known for its wide variety of vegetarian and non vegetarian dishes. The rich buttery flavours coupled with locally grown staple foods and farm dairies make Punjabi cuisine a melange of cross cultural influences of Mughals, Afghanis and Persians. The famous tandoor which had gained a huge popularity as a barbequed fare in the whole of India was adopted by the fleeing Punjabis from Pakistan during the Indo-Pak Partition.
what is famous
Tandoori meat, paneer (cottage cheese), fish as well as mutton tikka became the legacy of Punjabi cuisine. Sarson da sag, makki ki roti, butter chicken and chola bhatura are the most lip smacking dishes of Punjab which are popular all over the world. Majority of the dishes are cooked in desi ghee (clarified butter) which is a tastier alternative to vegetable oils. The rich, buttery flavour of Punjab is witnessed in its most consumed beverage, lassi which is a sweet yogurt drink having lumps of butter to make it more Punjab worthy. There is no denying the fact that Punjabi cuisine is drool-worthy. Its succulent taste, hearty ingredients and the passion and energies of local Punjabi people is what makes Punjabi cuisine as one of the most popular and sought-after Indian cuisine.

Rajasthani cuisine
Coming from north to west, Rajasthani cuisine is yet another culinary thread of Indian regional cuisines. Its popularity can be traced back to the rich culture and heritage of the land of Maharajas. The royalty of the state is witnessed in its delectable dishes. Laal Maas (Red Meat) and dal bati churma are the most famous dishes of Rajasthani cuisine. The history of the state has its impact on the diet. Rajputs have been non-vegetarians and thus, game meat, safed maas (White Meat) and laal maas had found their place in Rajasthani cuisine. The cuisine was predominantly influenced by the Rajputs but soon after the arrival of Maheshwaris, Jains and Vaishnawas, vegetarian diet has been started following.
Home food
The state of Rajasthan has a myriad of both vegetarian and non vegetarian dishes. The famous vegetarian dishes are gatte ki subzi, aloo-pyaz ki subzi, ker sangari, papad ki subzi, sev tamatar ki subzi and makki ka dhokla and several other dishes. Apart from its rich culture, another peculiar point which affects Rajasthani cuisine is climatic conditions. Rajasthan has a dry climate and is majorly covered in deserts as a result of which there is a dearth of fresh vegetables.
Rajasthani food is indeed a culinary delight and Rajasthanis have taken 'cooking from scratch' to another level. They are capable enough to combine the available vegetables with dried preserved foods such as wadis and papads. These are then eaten by roti and piping hot puri. Rajasthani cuisine is also known for its snacks such as Bikaneri bhujia, pyaaz kachori and mirchi bada. Rajasthan is not only famous for its beautiful forts and sand-dunes but is also famous for its never ending platter providing a wide variety of dishes in spite of facing a shortage of fresh vegetables.

Gujarati cuisine
Gujarati cuisine provides a wide array of flavours and nuances with hidden undertones of sweetness. The Gujarat state of India has a wide coastline but still majority of the people are vegetarian. There are countless vegetarian dishes in Gujarat which are distinctively flavoured. Dal-bhat-roti-shaak is the ever day meal. Panchkutiyu shaak, batata nu shaak are some of the common vegetable curries made in Gujarati households and restaurants. Gujarati Kadhi is the most popular dish where sweeter notes are intricately flavoured in a yogurt-based curry. One of the most striking features of Gujarati cuisine is its farsan (snacks).
Gujarati snacks are popular all over the world which acts as the side dishes complementing the main meal. They hold a special place in Gujarati cuisine. Farsan or savoury snacks are eaten with tea or on special occasions and are majorly used to woo the guests. Farsan can be in any form. They can be fried, fresh, dried or steamed. Some of the common names under this category are dhokla, khandvi, fafda, gathia, chakri, methi vada, thepla and handvo. This is just 1/4th of the list. Imagine the wide variety of mere farsan in which constitute to be the most of the items in Gujarati cuisine. Also, this western land is a hub of chutneys, achars and kachumbers. Gujaratis are fond of accompaniments which enhance the meal through their peppy textures and tangy flavours. The popular accompaniments are cabbage kachumber, mango chunda and raw papaya chutney.

Kerala cuisine
When it comes to regional cuisines of India, it observed that there is a certain degree of biasness. People tend to prefer North Indian cuisine as compared to South Indian cuisine. However, Kerala is every food lover's paradise. Typical cuisine of Kerala includes a long list of dishes which use tantalising flavours and concoctions full of spices. The culture within the state offers a number of delights ranging from Muslim biryanis, seafood delights of Syrian Christian families as well as sadyas among Hindus. Cardomom, pepper and cloves are the main highlight of the dishes.
In Kerala, dishes are very unique such as kozhinira chathu, muttumaala, appams, duck roast, avial, kappa, sambar, rasam and many more. Rice is a mandatory accompaniment in Kerala and since the state is known as the land of spices, the mustard seeds, turmeric, curry leaves and asafoetida are generously used in almost all of the dishes. Food is cooked in coconut oil and a lot of dishes are coconut milk-based. The major reason behind this is the abundance of coconuts in the region.  In sweet delights, paal payasam is the most consumed sweet in the state which is a simple rice pudding.

Bengali cuisine
Bengali cuisine has originated from the eastern state of the country, West Bengal. The state is known as the land of rice and fish. This culinary style is characterised by a mini encyclopaedia ranging from Bengali fish to Bengali sweets. Fish, lentils and rice are common in Bengali diet. What makes Bengali cuisine different from its other regional counterparts is the structure of the style of cuisine.
Unlike other regional cuisines where everything is served all at once, Bengali cuisine follows a multi-course tradition much like the French cuisine. Food is served in courses in West Bengal. Moreover, there is a further categorisation of the dishes. Bengali dishes are categorised into 4 different categories- charbya (food that is chewed such as rice and fish), peya (beverages mainly milk), lehya (food that is to be licked such as a chutney) and chosya (food that is to be sucked such as ambal).
The cultural influences of the neighbouring country of Bangladesh (Nawabs of Dhaka) have been traced in Bengali cuisine wherein some aesthetics of Mughlai cuisine are witnessed. For instance, dishes like kebabs, roast lamb, korma and stuffed breads are regional specialities. Rice is eaten in majority of the course. It is eaten as a starter and is also eaten in the main course too with fish and chicken. In desserts as well, rice is majorly used. Starters include fries, mashed steamed vegetables, lentil soup and shaak. Main course includes fish gravy infused with spices, prawns made in coconut curry and mutton curry. Bengali sweet tooth is identified by numerous desserts made out of cheese curd which is known as 'chhena'. Bengali sweets have reached to the other parts of India such as the famous Rasgolla, Mishti Doi, Shondesh, Rasmalai and Payesh. Thus, Bengali cuisine is vast and elaborate.
This little background on the Indian culinary threads is likely to turn your next Indian meal into an exhilarating adventure. Sadly, not every dish has been mentioned in the article here. This is the surprising truth of the Indian food and the culture behind it. The unity in diversity is what makes India the most cultured country of the world.
[thb_gap height="30″]
Article Put Together By Ms. Ambalika Singh
[thb_gap height="30″][thb_border][thb_image alignment="center" image="7718″][/thb_border]