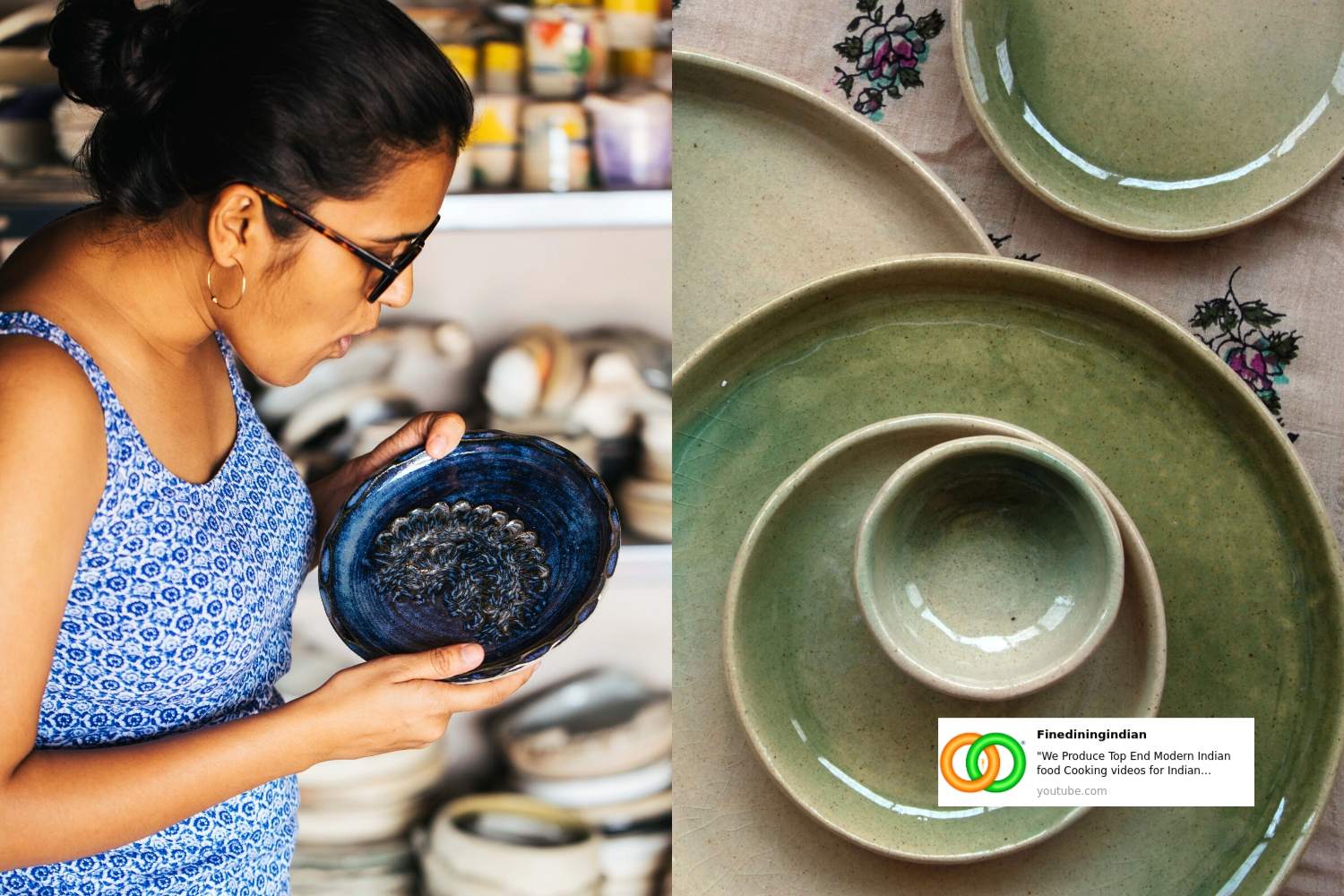 Pattterned studio
Pattterned Studio
Indian Hand crafted plates from Patterned Studio is a young and innovative design studio.  It conceptualises and creates customized handmade luxury products like ceramic & glass tableware, planters, table accessories, glassware, ambient glass blown lights, flat-pack furniture and other home decor products.
[thb_image alignment="center" image="14827″ img_link="url:https%3A%2F%2Famzn.to%2F30ReF7F||target:%20_blank|"]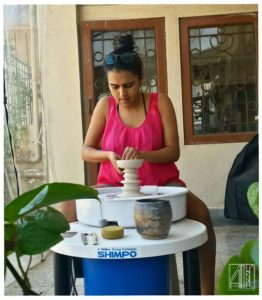 We are one of the very few Indian studios that offer customised Indian Hand crafted plates in various mediums clay bodies like Terracotta, Stoneware & Porcelain, borosilicate glass, brass and corrugated sheets.
Triple 'T's' in Pattterned Studio
are the three pillars of the brand:'Tatva': element – 'mitti aur kaanch'. To transform our creative energies into functional wares.
'Taap': energy, heat, to shine. The products go through fire to transform into utility products.
'Tapasya': Consistent hard work and perseverance, with passion and determination to take the brand ahead with time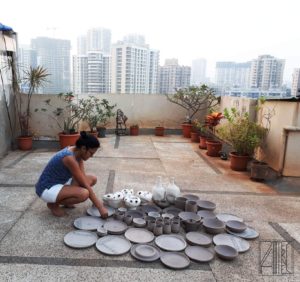 We extensively work with chefs to design and develop exquisite ceramic tableware for their restaurants. We work with architects to enhance their interior sites with one-off ceramic sculptures and ambient glass lights.
Our studio collaborate with design houses to batch produce their designs and corporate houses for corporate gifting. We simultaneously work on eclectic in-house collections.
At Patterned Studio,
we share stories through our works and collections. The design language of our utility products reflects playfulness. The forms, illustrations, textures, patterns are all thoughtfully hand developed. We sketch our ideas out of clay, as the material is quite handy & moldable. Working straight out of clay helps in speeding up the sampling process.

All our designs are amalgamation of an expressive interaction between clay & my fingers. We resist using many tools as we believe that the best tools are our fingers. Hence most of our products are free-form designs and rarely circular or Symmetrical.
Since all our products are hand-built, human involvement is vital, and hence no two products are the same but are similar, like any family.  Both the materials, ceramic & glass are fragile & quite engaging.
Designs
Pattterned Studio believe that design is always an evolving process.
Every stage of developing the final piece – from picking raw material, to mixing them in right proportions, to shaping them up, putting them in the furnace for firing, followed by testing the products for quality.
Our strategy for marketing and promotion has been evolving ever since we started. In this 4 year journey of our brand, we have got multiple fortunate opportunities. published in prestigious magazines like Vogue India, Pool magazine India, etc
Work closely with Michelin Star Chef Vineet Bhatia  & Rashima Bhatia . We have developed more than 20 serveware designs for their restaurants Ziya – The Oberoi Mumbai, Indya Dubai & Indego by Vineet and his Rasoi series of restaurants. Collectively came up with designs that are asymmetrical by emphasising on hand built patterns, playful textures and broken edges along with earthy glazes, complimenting the aesthetics of their delicious Indian cuisines.
About me
As a founder & the principal designer of Pattterned Studio, the seed of initiating a ceramic & glass product brand initiated a decade ago while studying Bachelor's in Fine Arts majoring in Sculptures followed by pursuing Master's in Ceramic & Glass Design from National Institute of Design.
The sculptural element comes complimentary in my functional designs. There has been a gradual transition of thoughts with an evident shift from non-functional artworks to user friendly utility products.
I draw inspiration from Insects – their habitats and day-to-day elements, patterns, behavior around me. As if not ceramics, I would have pursued entomology. Haha!
I teach as a visiting faculty at many design institutes like National Institute of Design and at architectural colleges as well. We also conduct therapeutic clay workshops for kids, adults and corporate houses.
To know more, you can always reach out at pattterned@gmail.com.