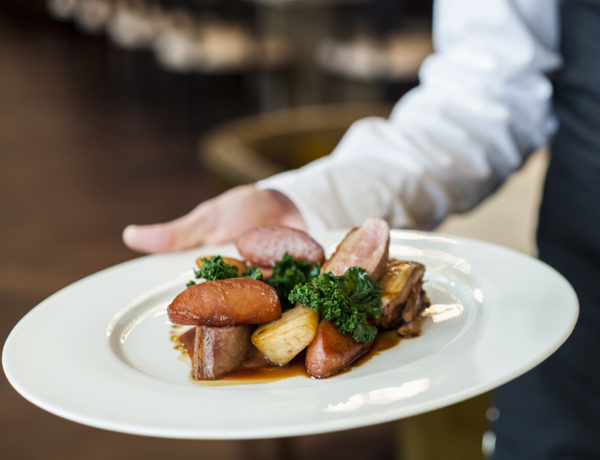 What is a Michelin Star Guide , A Tyre Company and its Food Revolution
Michelin Guide
The Michelin Guide (French: Guide Michelin) is a series of annual guide books published by Michelin for over a dozen countries. The term normally refers to the Michelin Red Guide, the oldest and best-known European hotel and restaurant guide, which awards the Michelin stars. Michelin also publishes Green Guides for travel and tourism, as well as several newer publications such as the Guide Voyageur Pratique (independent travel),Guide Gourmand (good-value eating-places), Guide Escapade (quick breaks) and Guide Coup de Cœur (favourite hotels).
History
André Michelin published the first edition of the guide in 1900 to help drivers maintain their cars, find decent lodging, and eat well while touring France. It included addresses of filling stations, mechanics, and tire dealers, along with local prices for fuel, tires, and auto repairs.
The guide was distributed free from 1900 until 1920. The Michelin brothers began charging for the guides to establish more credibility after a pile of them were found propping up a garage workbench.The guide began recognizing outstanding restaurants in 1926 by marking their listings with a star; two and three stars were added in the early 1930s.
Gradually, additional guides were introduced for other European countries. By 2010, eight Red Guides were published for the countries of France, Germany, the Netherlands,Belgium/Luxembourg, Italy, Spain and Portugal, Switzerland,
and Great Britain and Ireland.
Red Guides have historically listed many more restaurants than rivals, relying on an extensive system of symbols to describe each establishment in as little as two lines. Reviews of starred restaurants also include two to three culinary specialties. Recently, however, short summaries (2–3 lines) have been added to enhance descriptions of many establishments. These summaries are written in the language of the country for which the guide is published, but the symbols are the same throughout all editions.
Red Guides are also published for selected major cities: Paris, London, Tokyo, Kyoto/Osaka, Hong Kong and Macau, New York City, the San Francisco Bay Area and Wine Country, Los Angeles, Chicago, and Las Vegas. There is also a Red Guide
encompassing the "Main Cities of Europe.
In 2008, German restaurateur Juliane Caspar was appointed Editor-in-Chief of the French edition of the Red Guide. She is the first woman and first non-French national to edit the French edition. Check our Video Gallery Download free Recipe ebook's Our Latest Article Michelin stars and other ratings Stars.
The guide awards one to three stars to a small number of restaurants of outstanding quality. One star indicates a "very good cuisine in its category", a two-star ranking represents "excellent cuisine, worth a detour," and three stars are awarded to restaurants offering "exceptional cuisine, worth a special journey". A three-star Michelin ranking is rare. As of late 2009, there were 26 three-star restaurants in France, and only 81 in the world.
Rising stars
The Michelin Guide also awards Rising Stars, an indication that a given restaurant has the potential to qualify for a star, or an additional star.
Bib Gourmand
Since 1955, the guide has also highlighted restaurants offering "good food at moderate prices", a feature now called "Bib Gourmand". They must offer menu items priced below a maximum determined by local economic standards. Bib(Bibendum) is the company's nickname for the Michelin Man, its corporate logo for over a century.
Other ratings
All listed restaurants, regardless of their star- or Bib Gourmand-status, also receive a "fork and spoon" designation, as a subjective reflection of the overall comfort and quality of the restaurant. Rankings range from one to five: One fork and spoon represents a "comfortable restaurant" and five signifies a "luxurious restaurant". Forks and spoons colored red designate a restaurant that is considered "pleasant" as well.
Restaurants, independently of their other ratings in the guide, can also receive a number of other symbols next to their listing. Coins indicate restaurants that serve a menu for a certain price or less, depending on the local monetary standard.
In 2010 France, 2011 US and Japan Red Guides, the maximum permitted "coin" prices are €19, ¥5000, respectively.Interesting view or Magnificent view, designated by a black or red symbol, are given to restaurants offering those features.Grapes, a sake set, or a cocktail glass indicate restaurants that offer, at minimum, a "somewhat interesting" selection ofwines, sake, or cocktails, respectively.
Green Guides
The Green Guides review and rate attractions other than restaurants. There is a Green Guide for France as a whole, and a more detailed one for each of ten regions within France. Other Green Guides cover many countries, regions, and cities outside France. Many Green Guides are published in several languages. They include background information and an alphabetical section describing points of interest. Like the Red Guides, they use a three-star system for recommending sights ranging from "worth a trip" to "worth a detour", and "interesting".
Controversy
In 2003 Bernard Loiseau, a prominent chef with a history of bipolar disorder, committed suicide. Rumors had circulated that his widely-admired restaurant Côte d'Or in Saulieu, Burgundy, was in danger of a downgrade by Michelin from three to two stars. It was later shown that Loiseau knew he was keeping his third star, but was despondent over decreasing patronage at his restaurant. Michelin still received blame in some accounts, however.
Allegations of lax inspection standards
Pascal Rémy, a veteran France-based Michelin inspector, and also a former Gault Millau employee, wrote a tell-all book in 2004 entitled L'Inspecteur se Met à Table(literally, "The Inspector Sits Down at the Table"; idiomatically, "The Inspector Spills the Beans", or "The Inspector Puts It All on the Table").
Rémy described the French Michelin inspector's life as lonely, underpaid drudgery, driving around France for weeks on end, dining alone, under intense pressure to file detailed reports on strict deadlines. He claimed the Guide had become lax in its standards. Though Michelin states that its inspectors visited all 4,000 reviewed restaurants in France every 18 months, and all starred restaurants several times a year, Rémy said only about one visit every 3.5 years was possible because there were only 11 inspectors in France when he was hired, rather than the 50 or more hinted by Michelin. That number, he said, had shrunk to five by the time he was fired in 2003.
Furthermore, Rémy charged, the Guide played favourites. He specifically named Paul Bocuse, the pioneer of nouvelle cuisine, whose restaurant, l'Auberge du Pont de Collonges, near Lyon, was known, according to Rémy, to have declined considerably in quality, yet continued to hold 3 stars.Michelin denied Rémy's charges, but refused to say how many inspectors it actually employed in France. In response to Rémy's claim that certain 3-star chefs were untouchable, Michelin said only, "…if [our ratings] weren't true…customers would write and tell us." Rémy's employment was terminated when he informed Michelin of his plans to publish his book. He brought a court case for unfair dismissal, which was unsuccessful.
Accusations of bias
As the Michelin Guide is published by a French company, some American food critics have claimed that the rating system is biased in favor of French cuisine or French dining standards. When Michelin published its first New York City Red Guide, for example, Steven Kurutz of The New York Times noted that Danny Meyer's Union Square Cafe, a restaurant rated highly by The New York Times, Zagat Survey, and other prominent guides, received a no star-rating from Michelin. (He did acknowledge that the restaurant received positive mention for its ambiance, and that two other restaurants owned by Meyer received stars.) Kurutz also claimed the guide appeared to favor restaurants that "emphasized formality and presentation" rather than a "casual approach to fine dining". He also claimed that over half of the restaurants that received one or two stars "could be considered French".
source courtesy : wikepedia