Gosht Seekh Kebab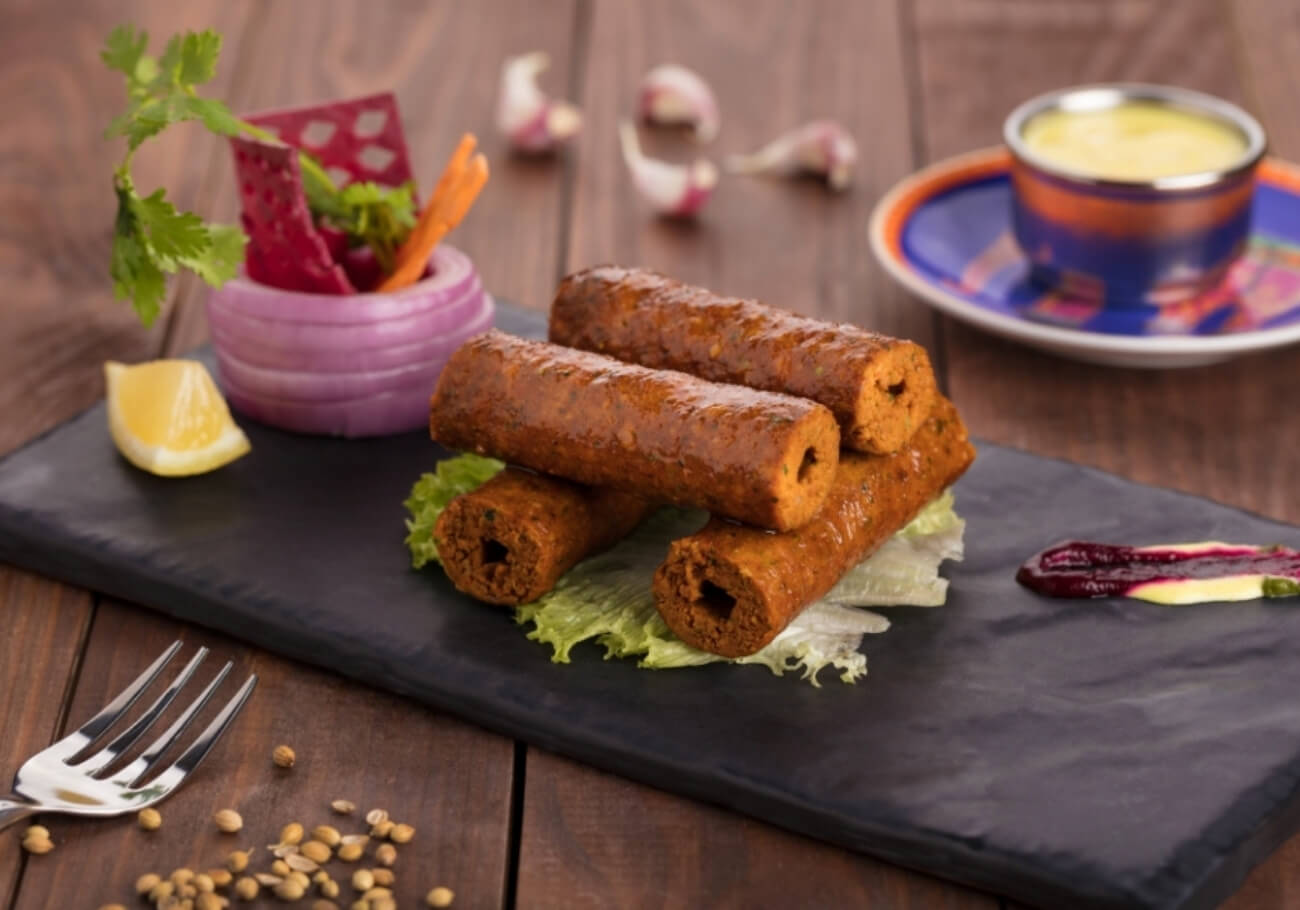 30 minutes
super easy
serves 1
Gosht Seekh Kebab recipe for Indian restaurants by master chef abdul rahman. gosht seekh kebab is one of the easiest kebabs you can make but still you can make mistake get a perfect recipe for your Indian restaurants.
Adjust Servings
1

kg

Lamb Mince

buy fresh

100

gm

Mice Kidney Fat

500

gm

Sliced Onion

2

Drops

Ittar

100

gm

Rose Petals

20

gm

Green Cardamom

15

gm

Black Pepper

15

gm

Brown Cashew

10

ml

Korea Water

30

gm

Refine Flour

20

gm

Yellow Chilli

15

gm

White Pepper

3

pc

Clove
1.
Make the barbecue sauce (or substitute 3/4 to 1 cup bottled sauce):
Rub mince lamb and mince kidney fat properly.
2.
Cook the chicken (or substitute 2 cups shredded cooked chicken):
Now make a paste of onion slice, kewra water, rose petal, green cardamom, black pepper brown cashew nut and add it to lamb mince
3.
Mix the chicken with the barbecue sauce:
Then add refined flour, brown onion paste, green cardamom powder, kewra water, yellow chili, white pepper powder, raw onion paste, raw papaya paste salt, ginger garlic paste and rub it properly.
4.
Final Stage
Then dungar it with clove and ghee Tips Mince the meat 3 times. Meat should be free from sinews In 01 kg meat add 100 gms of kidney fat While making the seekh mince meat should be rubbed from one end to other to get the proper texture. If making in bulk please don't add raw papaya as it will change the colour, raw papaya should be mixed before half an hour of making Seekh kebab.
*Nutrition info is a rough estimate based on the ingredients. Note that values may vary from case to case.
*As with all recipes, there is a number of ways you can get things done. If you believe that some of the instructions can be improved, or have a good alternative solution, feel free to leave a comment.