Indian curry Tadka mayonnaise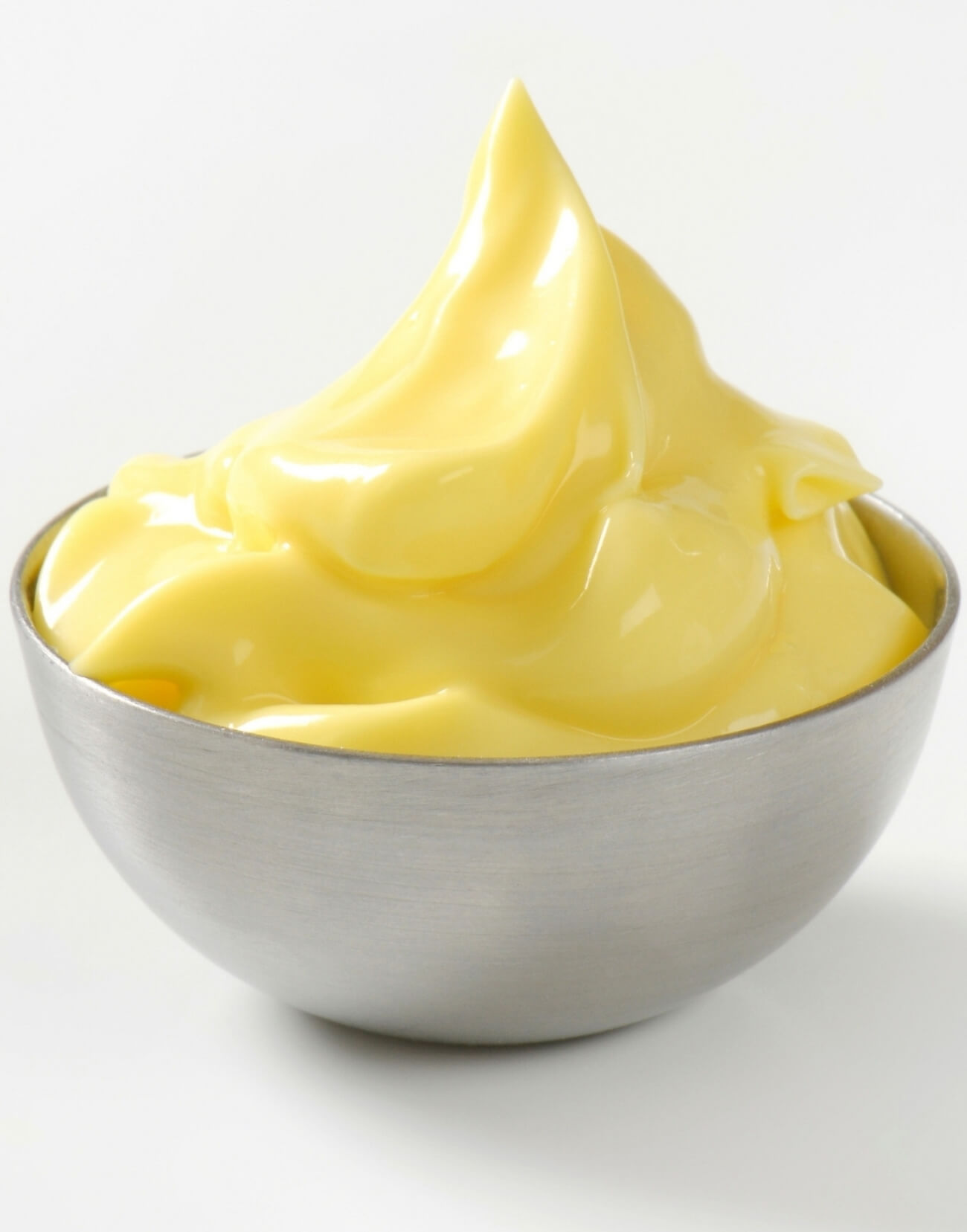 15 minutes
super easy
serves 1
This is one of the best addition to your Dip sauce collection. A smooth and creamy Indian curry Tadka mayonnaise.
Portion Size – One
Adjust Servings
5

g

Oil

buy fresh

0.5

g

Hing / Asafoatida

1

g

Mustard seeds

2

g

Chopped Ginger

5

g

Chopped Onion

1

g

Turmeric powder

1

tbspn

Water

2

g

Maggi Seasoning

50

g

Mayonnaise

1

g

Salt

1

g

Lemon Juice
1.
Stage 1
Pour oil in a hot pan. Add Hing, Put some mustard seeds and allow it to crack.
Add chopped ginger and chopped onions. Saute until it gets a light brown colour.
2.
Stage 2
Put turmeric powder. This stage pour little amount of water so that the curry tadka mixture will not burn.
Add maggi seasoning. Saute for a minute.
3.
Stage 3
Now transfer the curry tadka mixture to a bowl, allow it to cool down before adding mayonnaise. Mix well and check seasoning.
If needed add some lemon juice to get the tangy flavour. Recipe developed for fried Indian snacks at Fine dining Indian cooking lab by our chef Consultant Bobby geetha .
*Nutrition info is a rough estimate based on the ingredients. Note that values may vary from case to case.
*As with all recipes, there is a number of ways you can get things done. If you believe that some of the instructions can be improved, or have a good alternative solution, feel free to leave a comment.