Rasmalai Classic Recipe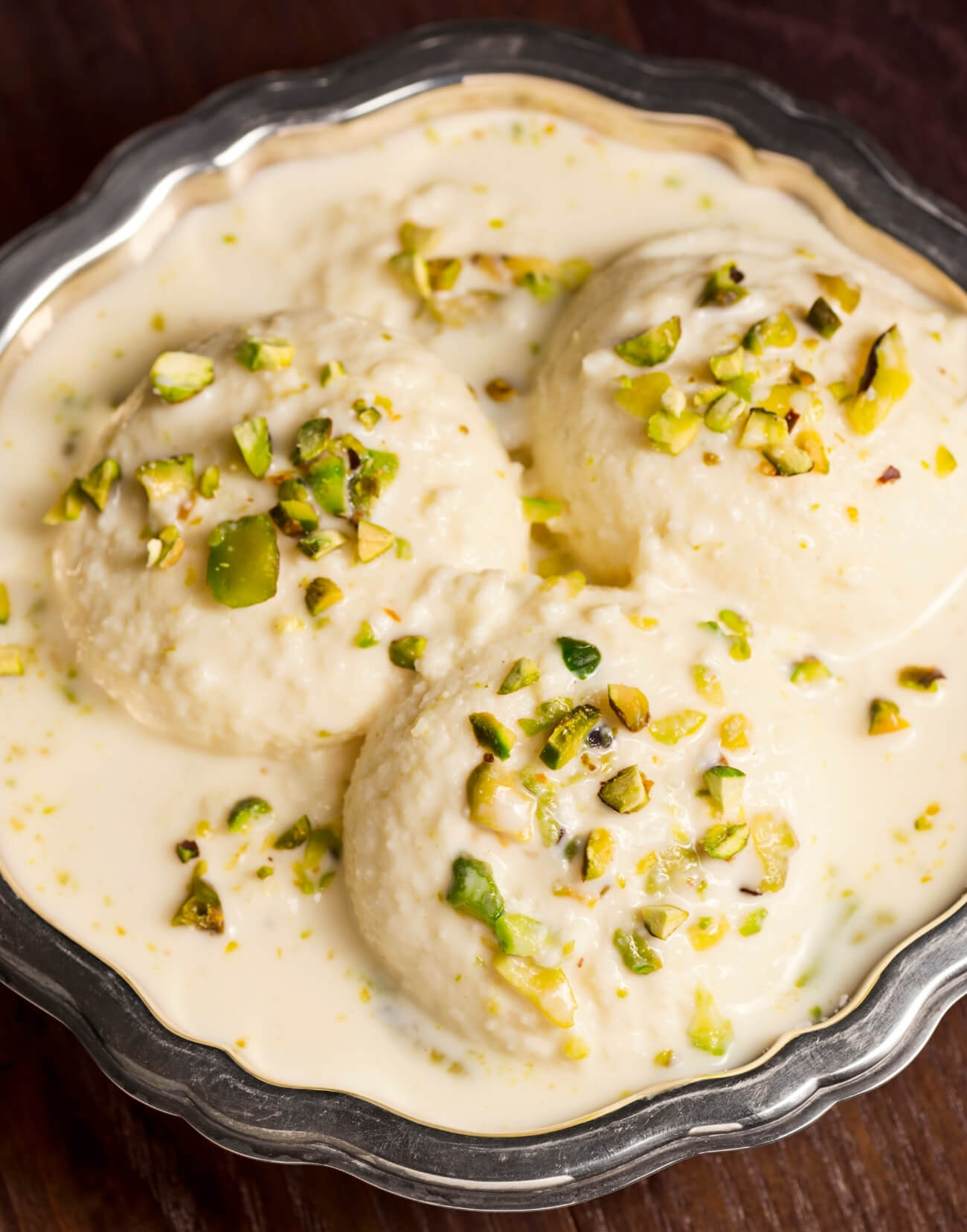 40 minutes
medium
serves 1
Adjust Servings
3

cups

of milk for the rabri

buy fresh

3

cups

of water for sugar syrup

1 ½

sugar

1

tsp

Saffron

Homemade Chena (For rasmalai balls)

Pinch of cardamom powder or Elaichi powder

2

tbsp

Sliced almonds/pista
1.
Stage 1
Take 3 cups of milk, pour it into a pot and bring to boil. Once the milk comes to boil, add saffron and half a cup of sugar.
Reduce the flame to medium and keep stirring every 2 mins. This will prevent the milk from scorching. Boil until the milk thickens and reduces to half. Set this to cool down.
2.
Stage 2
Once cooled down, let this chill in the fridge Next, make small balls of chena , flatten them into discs. In case they crack, roll them gently and cover the cracks. Set these discs aside on a plate.
Boil 3 cups of water. Add 1 cup of sugar to it and keep stirring until the sugar dissolves. Once the sugar dissolves, add cardamom powder to it. Add the discs to the sugar syrup and cook for 6-7 mins on medium flame.
3.
Stage 3
Take the discs onto a plate and let them cool down. Squeeze them with your palms to remove the sugar syrup. Add the discs to the chilled rabri.
You can also simmer the rabri and the discs for about 2-3 mins to let the dissolve the rabri. Allow this to rest for a few hours. Garnish with chopped almonds/pistas and serve chilled.
*Nutrition info is a rough estimate based on the ingredients. Note that values may vary from case to case.
*As with all recipes, there is a number of ways you can get things done. If you believe that some of the instructions can be improved, or have a good alternative solution, feel free to leave a comment.