Strawberry and Cardamom Lassi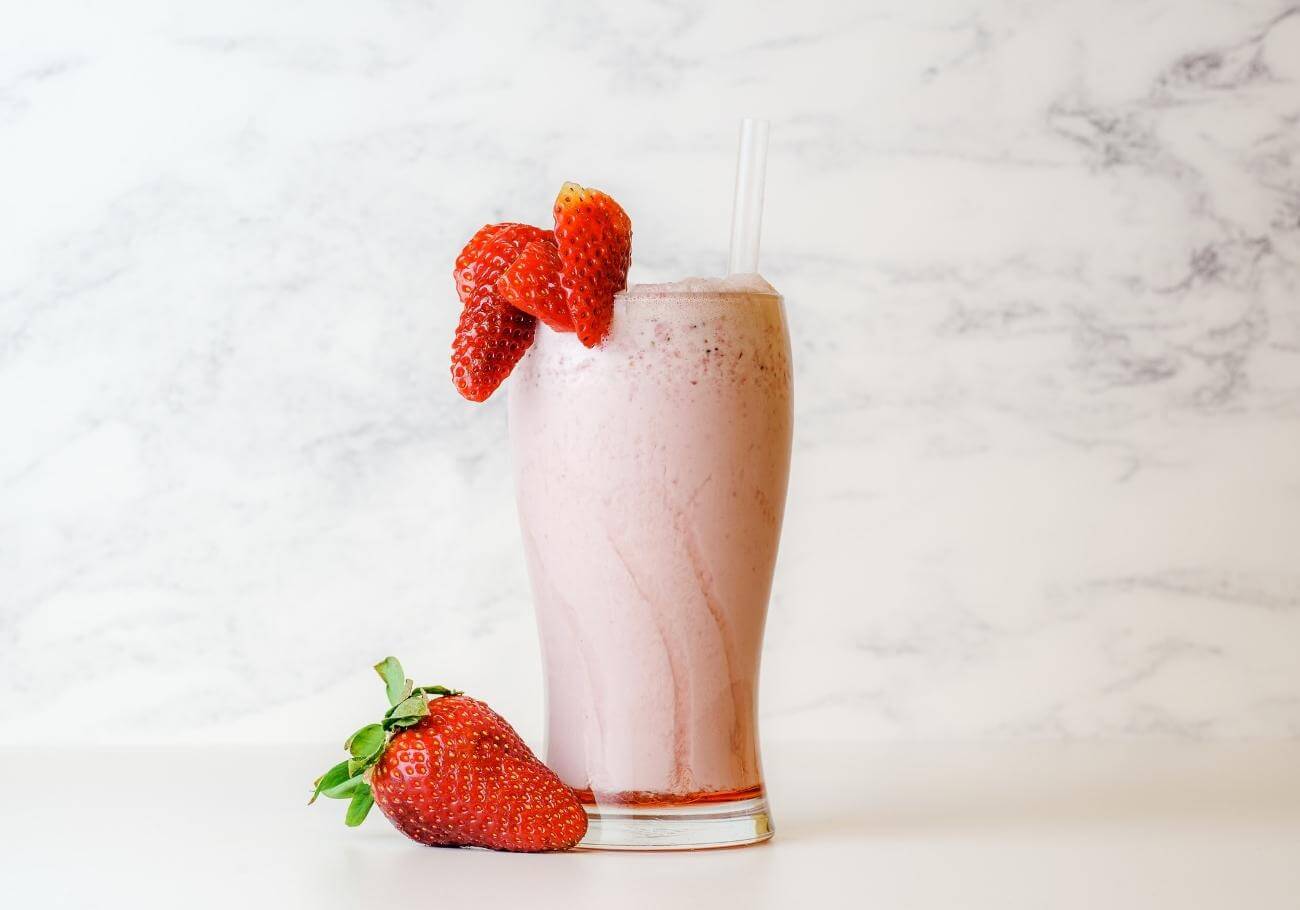 Strawberries are best in may to august time. here we have a quick and easy lassi recipe to get a refresher from summer heat . Try out lassi recipe flavoured with cardamom.this recipe we categories under kids but still its equally appreciate by all family members. if you can get hold strawberries at good price don't know what to do . follow our recipe for chilli spiced strawberry jam .
Lassi is most common drink in India during summer time or to avoid dehydration during hot climate. Its available in sweet and savoury form.its a good profit giving option for Indian restaurants.
Lassi is a popular traditional dahi-based drink that originated in the Indian subcontinent. Lassi is a blend of yoghurt, water, spices and sometimes fruit. Namkeen lassi is similar to doogh, while sweet and mango lassis are like milkshakes. Bhang lassi is infused with the drug cannabis in the form of bhang.
Adjust Servings
200

G

Strawberries

1

No.

Banana

100

ml

Milk

100

ml

Butter milk or thin low fat yoghurt

20

g

Honey

3

g

Green Cardamom Powder
1.
Stage 1
Roughly chop up strawberry , Banana with out skin . Toss all in a bowl .
Blend the ingredients with milk and yoghurt or butter milk .
2.
Stage 2
Add cardamom powder blend again pass through a coarse sieve serve chilled.
While you blend you can add few ice cubes to get it chilled fast.