Chicken65 Samosa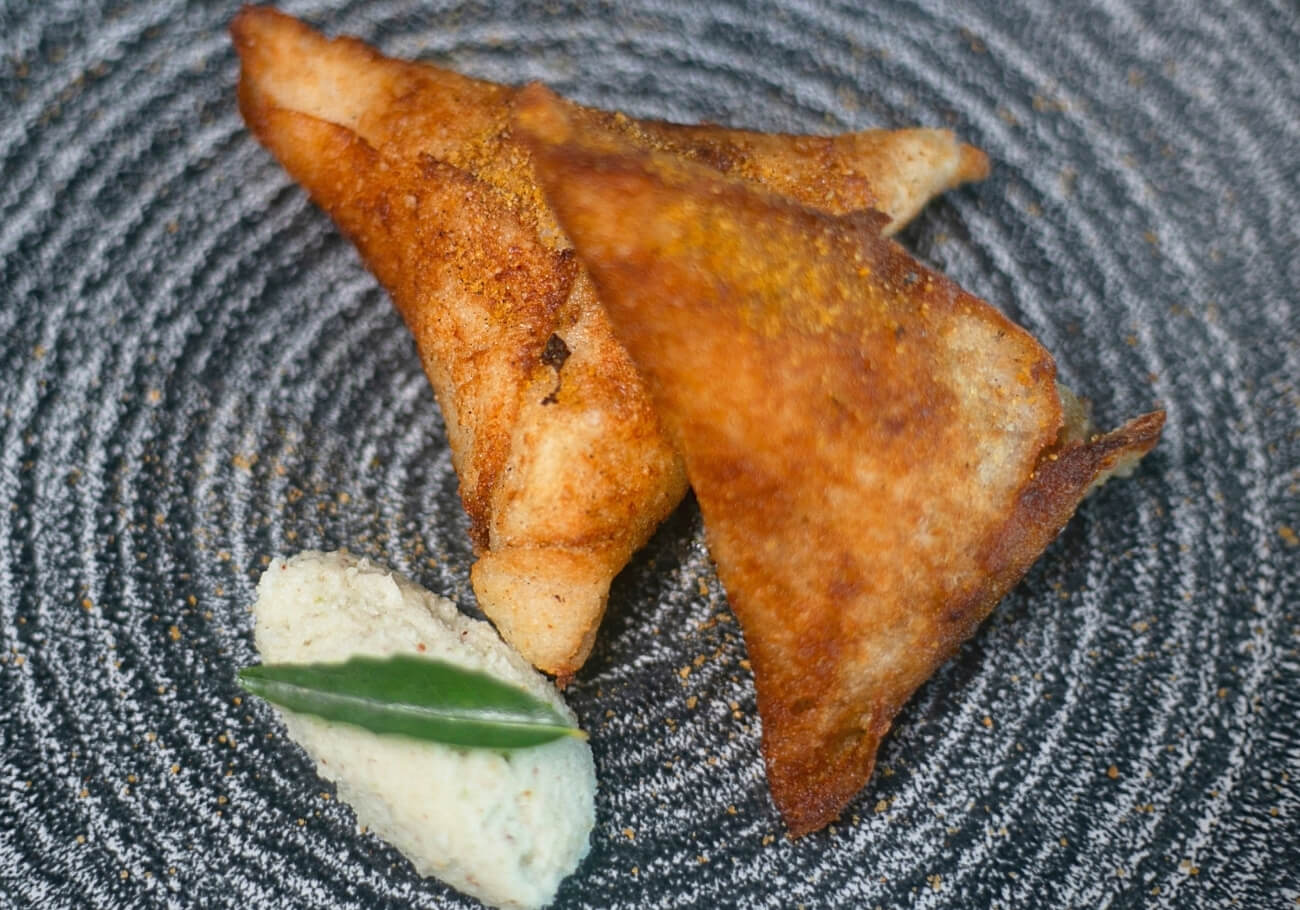 An amazing Indian snack made with left over chicken or chicken 65 dosa samosa served with coconut chutney.
Portion Size – One
Adjust Servings
500

g

Chicken curry cut

buy fresh

2

tbspn

Ginger garlic paste

4

tbspn

Yoghurt

2

g

Turmeric Powder

1

tspn

Redchilli powder

2

leaf

Curry Leaf

5

g

Green chlilli slit

2

g

Salt

2

tspn

Plain flour

200

g

Oil To fry

2

tbspn

Flour paste / egg mix

2

no

Dosa soft cooked

3

tbspn

Coconut Chutney

5

g

Gunpowder
1.
Stage 1
Mix all mentioned Ingredients for the chicken. Keep in marinade for 1 hour before frying.
Heat oil in a pan. Fry chicken, either shallow fry or deep fry .
2.
Stage 2
Once it fried pull chicken pieces using fork and spoon . Slightly trim one side of dosa.
Apply flour paste or egg on top. Fold as shown in the Video from one side to other getting shape of cone .
3.
Stage 3
Fill pulled Chicken inside. Ensure its not over stuffed . Close cone using egg / flour paste .
Fry dosa samosa in a hot oil ideally at 170c . If its shallow fried spoon hot oil on top to ensure its crispy both sides.
4.
Stage 4
Once its golden brown , drain and keep in a kitchen towel . Arrange hot samosa on a plate. Dust on top with Gunpowder.
Place a spoon of Thick coconut chutney.
*Nutrition info is a rough estimate based on the ingredients. Note that values may vary from case to case.
*As with all recipes, there is a number of ways you can get things done. If you believe that some of the instructions can be improved, or have a good alternative solution, feel free to leave a comment.