Chicken Roll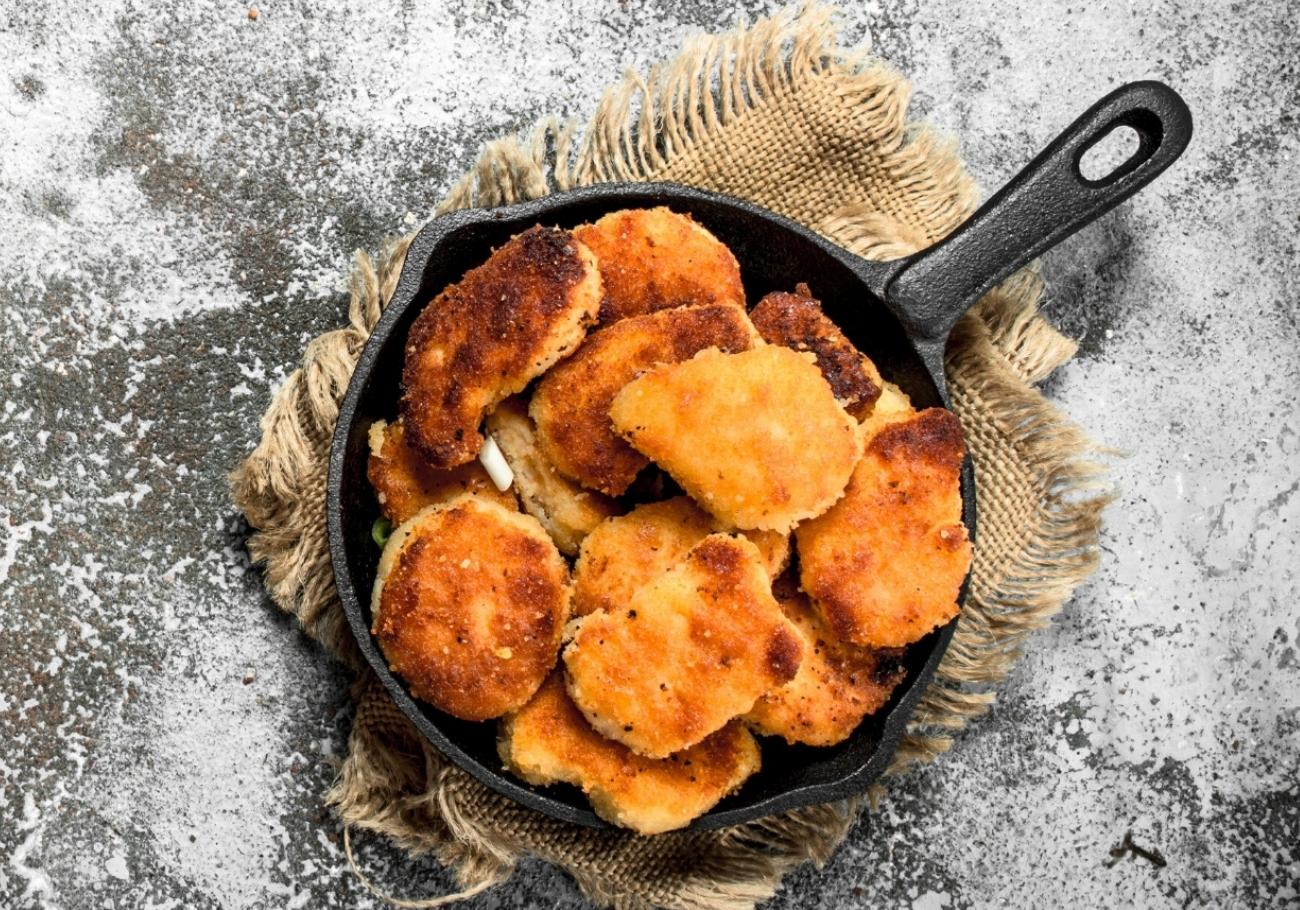 Portion Size – One
Chef Bobby Geetha has made this Chicken Egg Roll Recipe which is very delicious and nutritious. Enjoy the recipe.
Adjust Servings
20

Gms

Chicken Leg Boneless

5

Gms

Salt

5

Gms

Ginger

30

Gms

Chopped Onions Finely

15

Gms

Chopped Coriander

1

Nos

Boiled Egg

1

Nos

Egg

5

Gms

Chopped Green Chili

100

Ml

Oil Vegetable

5

Gms

Garlic
Dressing
60

Gms

Mint Chutney

2

Gms

Coriander Spring
1.
Stage 1
Mince the chicken boneless finely (twice in the fine blade). Add ginger garlic paste and salt and boil.
Slow cook with water till all water evaporates, and the chicken is done.Strain the excess water and cool.
2.
Stage 2
Add all the chopped fresh ingredients. Mince the 50 %percent mixture finely in a blender. Sieve the egg into this mixture.
Make quenelles with hand and keep aside. Beat the raw egg mixture finely; dip the quenelles in the egg drop and deep fry in oil. Serve hot (4 piece in a portion @ 50 Gms/portion).