Prawn Patties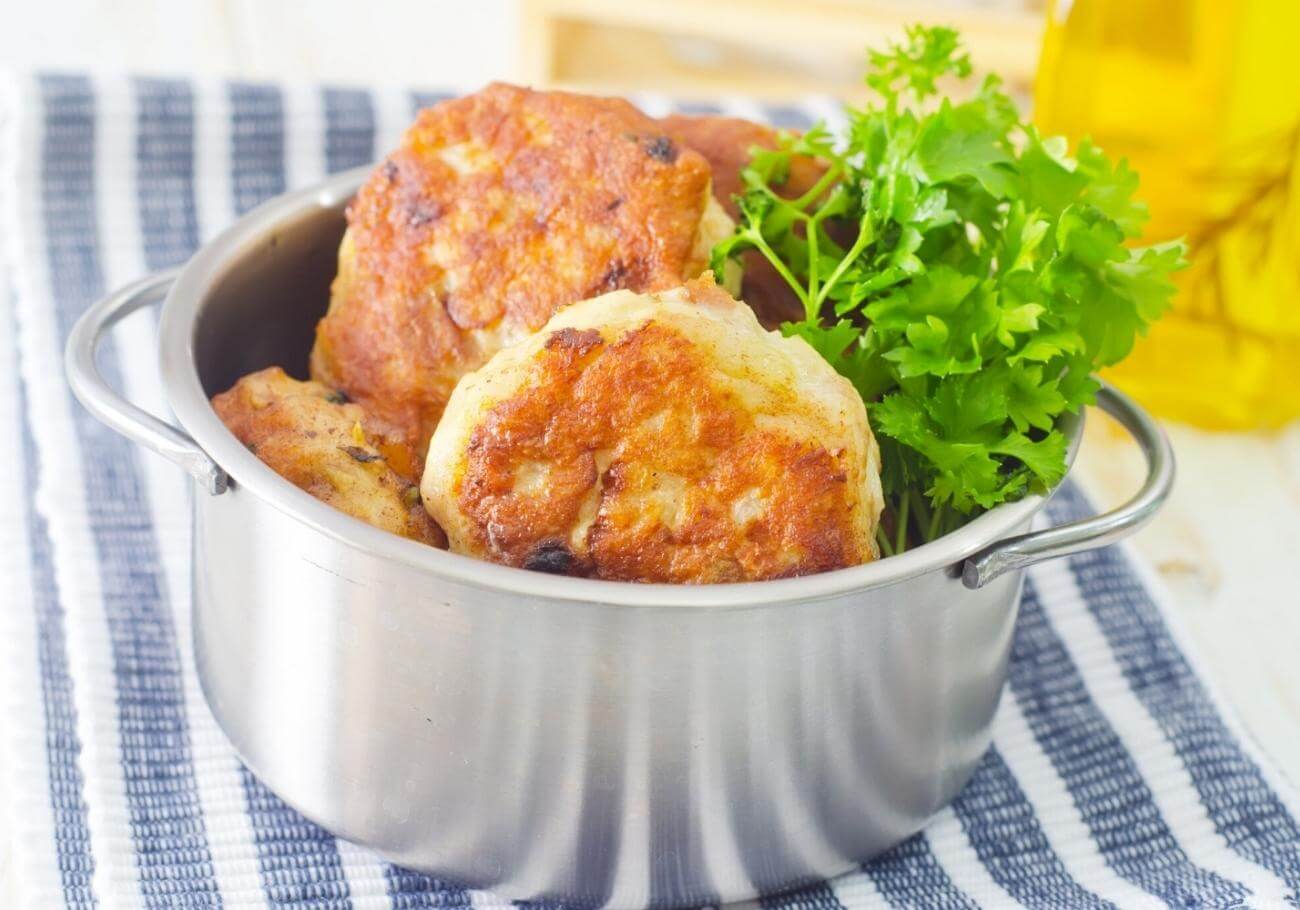 Portion Size – One
Plateware – Small Rectangular Platter
Adjust Servings
125

Gms

Prawns 16/20

100

ml

Vegetable Oil

60

Gms

Chopped Onions fine

10

Gms

Chilly Powder Red

5

Gms

Turmeric Powder

5

Gms

Garam Masala Powder

60

Gms

Tomatoes Chopped

5

Gms

Cumin Powder

10

Ml

Lemon Juice Fresh

10

Gms

Chopped Green Coriander

250

Gms

Potato

30

Gms

Bread Crumbs Fresh

30

Gms

Cornflower

5

Gms

Chopped Green Chili

10

Gms

Salt
Dressing
30

Gms

Mint Chutney

30

Gms

Tamarind Chutney

2

Gms

Coriander Spring
1.
Stage 1
Boil the potatoes and mash them finely. Keep aside. Add bread crumbs.
Adjust the corn flower and seasoning according to the moisture content.
2.
Stage 2
In a pan slow blanch the prawns and mash them with hand roughly. Heat the pan and temper with oil.
Add chopped onions and sauté lightly. Now mix in the powdered spices and cook.
3.
Stage 3
Add tomatoes and cook well till it leaves oil. Put the mashed prawns in the mixtures.
Adjust seasoning and lemon juice. Finely add chopped green coriander.
4.
Assembly
Make small balls of mashed potatoes (like tikies) and stuff them with the prawn mixture. Deep fry the tikies in clean oil. Fry till they are crisp.
Serve hot(4 pieces in a one portion).